BLOOMINGTON — Bloomington Assistant Police Chiefs Greg Scott and Dan Donath will share the duties and title of interim chief until a replacement for retiring Chief Clay Wheeler is found.
Wheeler retires Friday. City Manager Tim Gleason will select the permanent hire.
According to a statement issued Wednesday by the city, Scott will serve as interim chief for the first approximately four weeks of the vacancy. Scott has served over 20 years with the force, becoming assistant chief in 2016. Prior to that, he was a lieutenant in the criminal investigations division.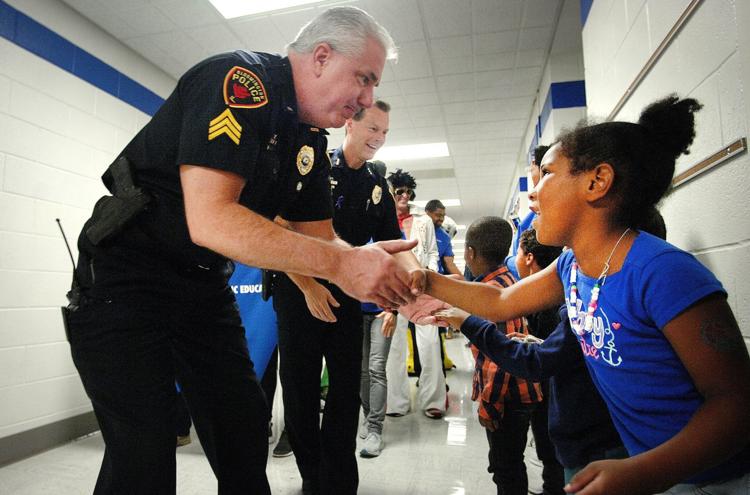 Donath then will serve as interim chief for the second approximately four weeks of the vacancy. Donath joined the police department in 1994. Previous to becoming assistant chief in 2018, he served as first shift sergeant.
"We are very fortunate to have Greg Scott and Dan Donath as assistant chiefs, both ready and willing to serve the department and community in this interim capacity," said Gleason. "I feel confident both of them will be able to lead the department well as we continue to look at all possibilities for permanent police chief."
After working for the Lafayette, Ind., police department for three years, Wheeler joined the Bloomington Police Department in 1991 as a third-shift patrolman. He worked his way up the ranks to assistant police chief in 2011.
Interviews with finalists will be conducted during the second and third weeks of July. The top three finalists will do meet-and-greets with the community during the first week of August.
The city hopes to extend a conditional offer to the top candidate in August. After undergoing background checks, the new chief could start in early September, Albertson said.
An open house for Wheeler will be from noon to 2 p.m. Friday in the Osborn Room at the police department, 305 S. East St.