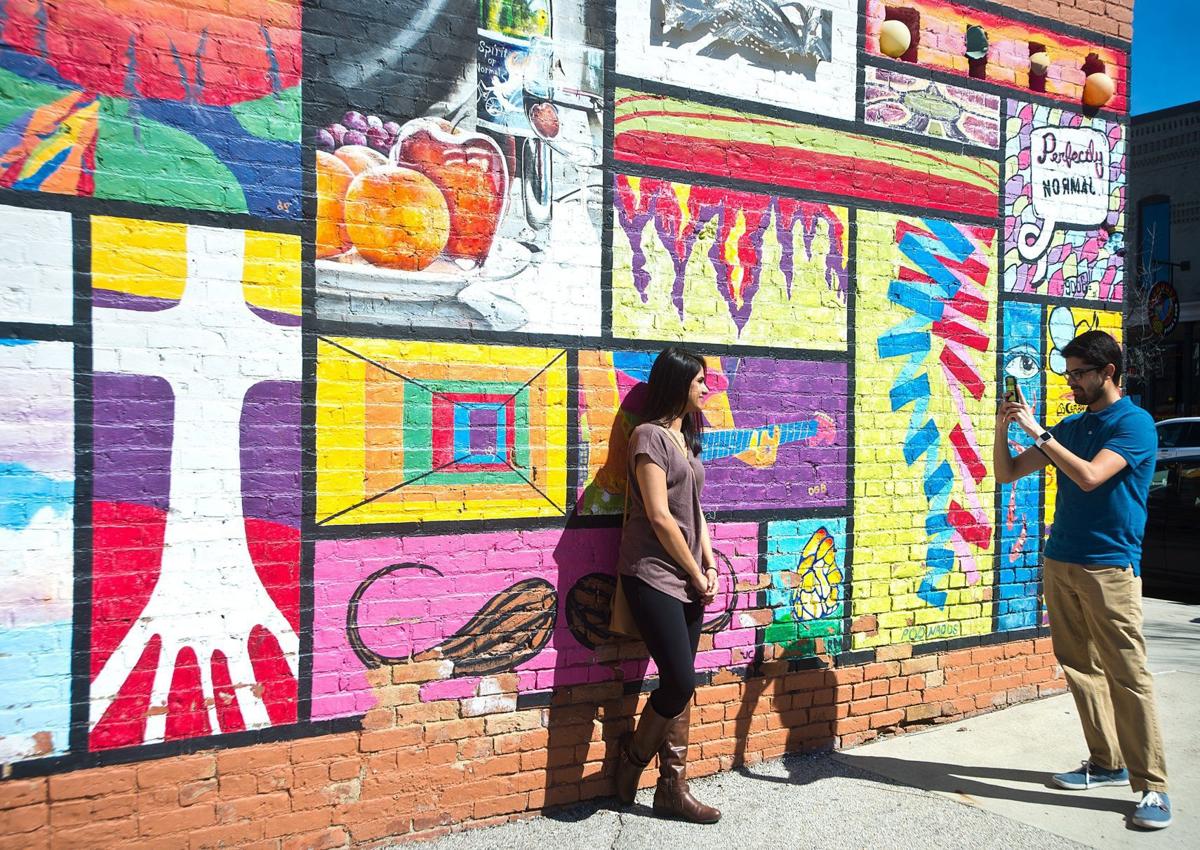 BLOOMINGTON — A federal judge has dismissed a lawsuit filed by a group of artists over plans to move a mural painted on a building that is to be demolished as part of the proposed $30 million Trail East project.
Because town officials promised to move the mural and not demolish it, the town of Normal and developer Bush Construction asked a federal judge in November to issue a summary judgment because "the court has no current controversy to decide." 
Judge Joe Billy McDade agreed in a ruling he issued Wednesday.
"The request for damages is clearly unripe in these circumstances for the simple reason (the artists) have not suffered a compensable injury and might not; the sought damages are contingent upon destruction or improper redisplay of the mural," McDade wrote.
The judge dismissed the lawsuit without prejudice, meaning the artists could bring another lawsuit if the mural is damaged or destroyed when it removed and relocated.
"We are pleased that we've reached resolution on this at this point and we are looking forward to Bush Construction moving forward with the project," Normal City Manager Pam Reece said Monday.
"I believe they plan to get underway in the spring," she said. "Certainly, we've spent a lot of time working with the Farnsworth Group in trying to put a plan together in relocating it. That's been our plan for almost a year."
"Most significantly, the court pointed out that the court record contains numerous statements by the town's agents, under penalty of perjury or contempt of court, that the mural will be preserved and moved, despite the town's earlier plans to destroy it," said McGrath. "This reassurance is important to the artists and we think it is a great benefit to the people of Normal and the entire area."
Contact Maria Nagle at (309) 820-3244. Follow her on Twitter: @Pg_Nagle
Be the first to know
Get local news delivered to your inbox!