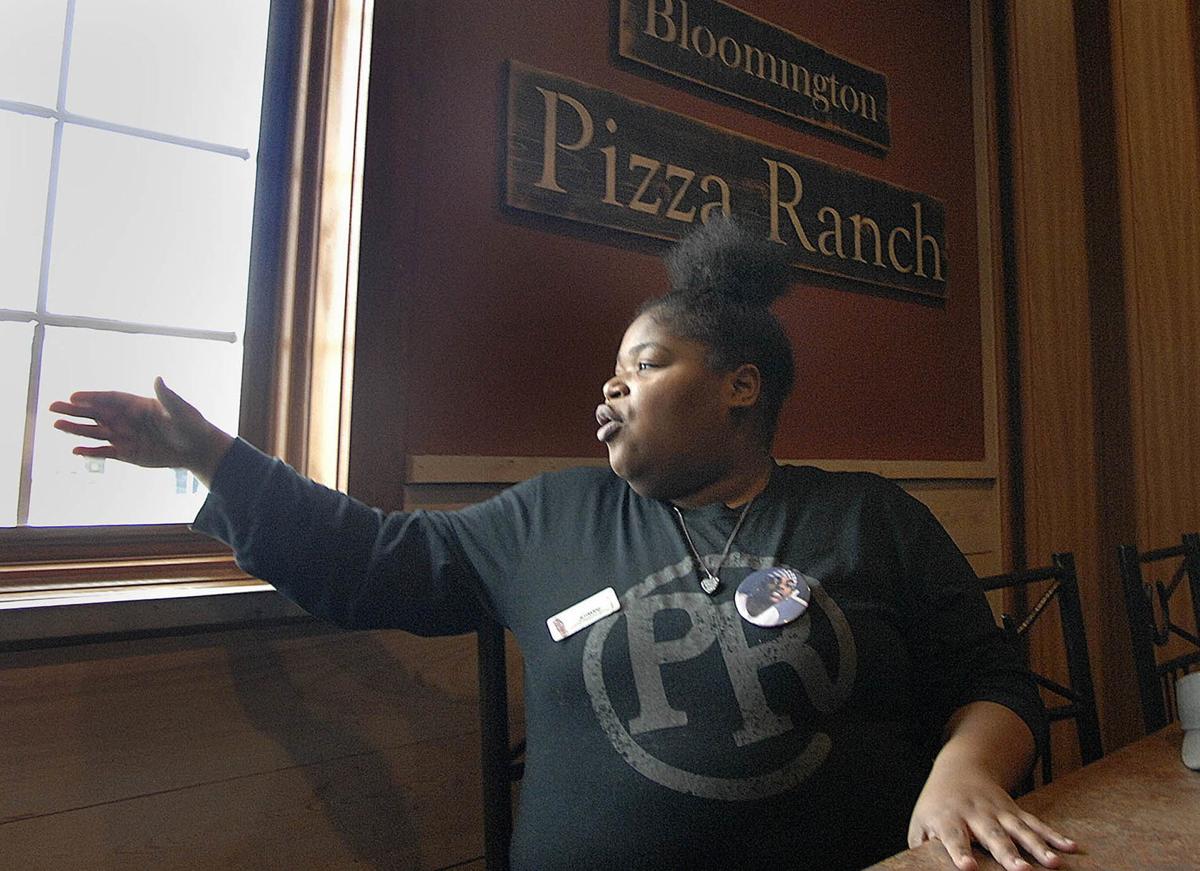 BLOOMINGTON — Eighteen-year-old Jermani Harvey knows first-hand about the dangers of the intersection of Veterans Parkway at Empire Street.
With 18 crashes there in 2019, the intersection tops the list of the intersection with the most crashes in Bloomington, a ranking it has held for the past five consecutive years. It's also where Harvey's boyfriend was hit by a car, dying of his injuries.
During a Pantagraph analysis of the numbers, state and local authorities stopped short of labeling those and other intersections as dangerous, but Harvey thinks something needs to be done immediately to make Veterans at Empire safe.
"It impacted me a lot because he was like my first love and he was also my friend," said Harvey, wiping tears. "I really have some bad days, but as the days go by, it's getting a little bit better."
The state's multi-year highway improvement program also includes resurfacing Veterans from Commerce Parkway to just north of Washington Street, and from Clearwater Avenue to old Route 66.
"Resurfacing will improve the skid resistance of the pavement and curb ramps, pedestrian push buttons, and pavement markings will also be improved," said Wappel. "These projects should improve vehicle and pedestrian safety."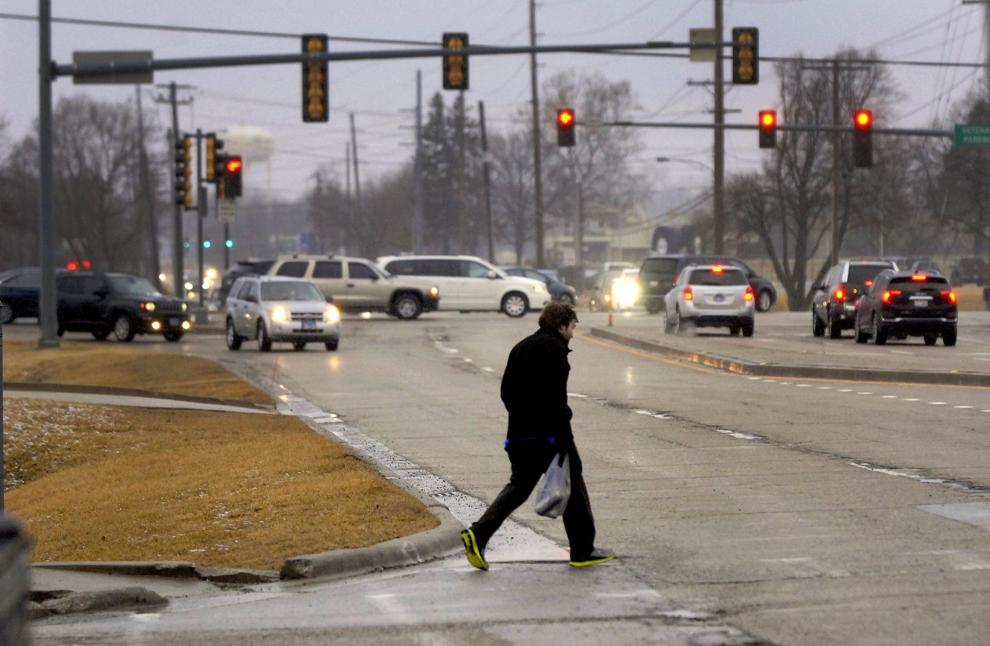 Nick Petersen is general manager of Pizza Ranch, 1211 Holiday Drive, where both Harvey and her boyfriend, Reginald Hubbert, worked. He worries about speeding cars on Veterans and says, "I actually don't drive on that road because of that. I take back roads."
Bloomington Public Works Director Kevin Kothe acknowledged the high crash rate, but pointed out it's a busy intersection. "Veterans and Empire may have a lot of crashes, but there are a lot of people who drive through that intersection," Kothe said. "People just need to pay particular attention when they are driving. Crashes happen at a lot of different areas.
"It's not just at the busy intersections."
State, local plans
In Bloomington for at least 10 years, Veterans at Empire, Morrissey Drive at Veterans, Veterans at Oakland Avenue and Hershey Road at Empire Street have been among intersections with the highest number of crashes. They are among the areas under state jurisdiction.
Normal is working with IDOT to improve Main Street and Kingsley and Center streets from Division to Gregory Street, Normal Town Engineer Ryan Otto said. The improvements are a part of a larger project that could extend to Wood Street in Bloomington, tentatively starting in 2025.
Bloomington recently configured Empire North Frontage Road at Fairway Drive, and removed corner parking and added larger stop signs at the intersection of Grove and Gridley streets, Kothe said. The city also is working on the intersection of Washington Street at Euclid Avenue / Brown Street, where an oddly shaped intersection has contributed to accidents there for many years.
"We don't have it in next year's budget, but we are working with a consultant right now to come up with a design that would realign Euclid and Brown so it's a single intersection instead of two offset intersections," said Kothe.
Normal staff are evaluating several intersections, including two Constitution Trail crossings on Vernon Avenue, using its Bicycle and Pedestrian Master Plan. The Linden and Vernon corridor was ranked third for the highest number of wrecks in 2019.
The town installed LED flashing stop signs at several intersections, including Grandview and Vernon and Adelaide and College, and implemented a fiber optic communication system to link traffic signals in uptown, said Otto.
Walking to work
"I was like a foot or two right behind Reggie," said Harvey. "I honestly don't know how I didn't get hit with him. That's how close (the vehicle) was to me."
Harvey said there were no cars when they started to cross the four-lane parkway near a service road traffic signal; the main intersection doesn't have a pedestrian crosswalk. "... It was just dark. So we were crossing the street ... and I didn't see anything until the vehicle hit him. After that I kind of went into shock." 
The SUV driver was not cited, said Bloomington Police Department spokesman John Fermon.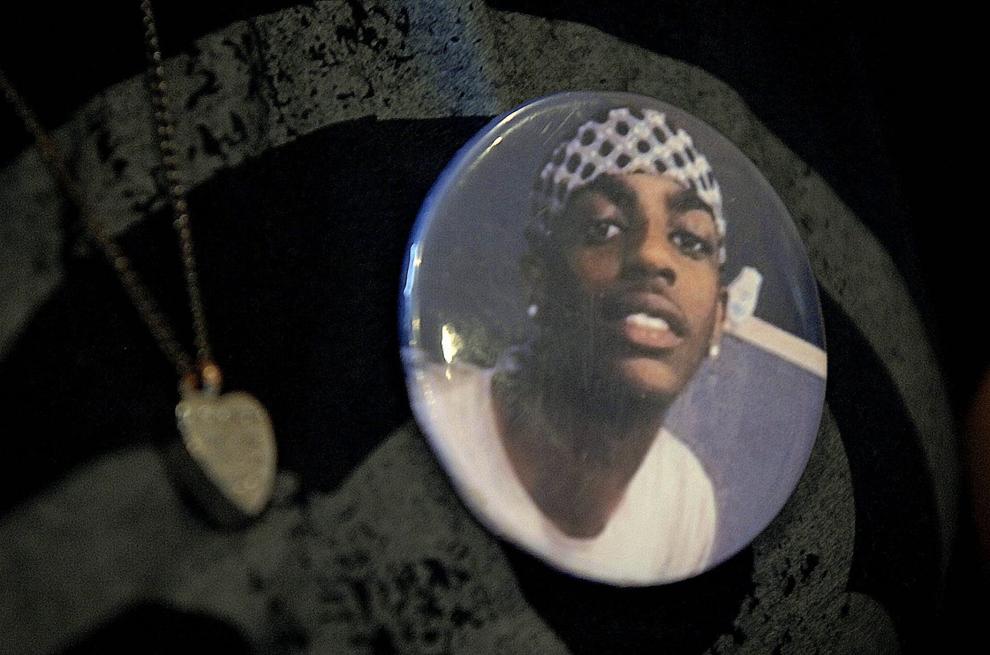 The closest crosswalks for Veterans are a half-mile north of Pizza Ranch, at Clearwater Avenue, and south at Eastland Drive. Petersen, her boss, says the majority of 20 to 25 employees ride a bus to work.
"Some of them have to walk across Veterans. If they were to build a pedestrian bridge over Veterans, it would take away the headaches that are having with walking across Veterans," he said.
Harvey, who wears a button with Hubbert's photo and a locket with his ashes around her neck, struggles with his death. She wants something done to make the intersection safe "ASAP, because I don't want anybody else to go through what I am going through. If I can help someone by getting a crosswalk right there, then I would."
'I'd love to see something done'
O'Reilly Auto Parts, 401 Greenbriar Drive, is located between two intersections with the highest number of wrecks: Veterans and Fort Jesse Road, and Greenbriar and Fort Jesse Road. They hear daily reports of "fender-bender" accidents.
The majority are Greenbriar and Fort Jesse Road, which in 2019 had the sixth highest number of crashes in Normal. Volk blames the intersection design and inattentive drivers.
"It's a dangerous intersection," he said, adding he avoids both intersections as much as possible. "I'd love to see something done, but I don't know what it could be."
O'Reilly assistant manager Ben Smith remembers the accident, and said the intersection is "just not a safe place."
Normal Police Chief Rick Bleichner said Shorten was initially struck by a minivan, and the impact caused him to fall into another lane where he was struck by a second driver. Witnesses told police Shorten had been standing in the median before walking into the crosswalk "when he did not have the right of way."
Neither driver was cited.
For several months afterward, Volk said, police frequently patrolled the area and enforced the speed limit. Drivers slowed down, paid more attention and there were fewer wrecks, Volk said.
But there are fewer patrols now, Volk said, and many drivers speed through 45 mph zone. And after stores close for the night, the Veterans/Fort Jesse intersection is almost completely dark.
"Now, it's just a speedway, as fast as you can drive," he said. "I'm a firm believer that they should be pulling people over left and right."
---
Counting down the 10 most Bloomington-Normal intersections 
Contact Maria Nagle at (309) 820-3244. Follow her on Twitter: @Pg_Nagle