A look at what's happening today in Central Illinois
A look at Central Illinois history
Ten people have been arrested in DeWitt County on charges involving methamphetamine and cocaine possession and delivery. 
The director of a nonprofit project that pairs theatrical opportunities and artists with disabilities is seeking to represent south Bloomingto…
Connect Transit was awarded a federal grant Thursday to go toward continuing to improve the infrastructure of Bloomington-Normal bus stops.
John McIntyre, McLean County Board chairman, announced Thursday that he will run for re-election to represent District 5 on the County Board.
Corn dogs, a concert, and the hot summer sun - nothing says Illinois like a trip to the state fairgrounds in Springfield. Here's a look back
Locust Street, Normal  — Locust Street, Normal, west of Fell Avenue, will be closed to through traffic, beginning Friday, for an emergency san…
Looking for a relaxing activity for this weekend? Why not treat yourself with a good movie?
More than 100 people gathered around Uptown Circle in Normal on Wednesday at a rally organized by People Against Caging Children to protest th…
The tax rate for property owners in the Heartland Community College district is expected to remain relatively unchanged for next year.
Read through the obituaries published today in The Pantagraph.
A look at what's happening today in Central Illinois
A look at Central Illinois history
We're excited to celebrate your achievements.
Police and prosecutors said Wednesday their investigation into the death of 8-year-old Rica Rountree is not over, despite one person being con…
BLOOMINGTON — The race for McLean County auditor is starting to get crowded.
Take a look back at the Illinois State University campus though images from our archives. 
A multi-year, $30.5 million conversion of a former hospital building into a new approach to rural, outpatient health care is nearly complete i…
NORMAL — Unit 5 schools will create an interactive distance learning network for six Central Illinois school districts using a $326,327 federa…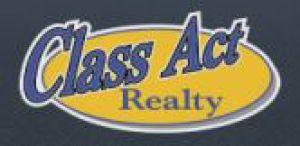 Alta Farms Wind Project, Tradewind Energy
Revolution Cannabis, in Delavan, has become the third medical cannabis cultivation facility in Central Illinois approved to grow marijuana for…
Cynthia Baker was found guilty of murder, aggravated battery, child endangerment and domestic battery in the beating death of her boyfriend's …
Read through the obituaries published today in The Pantagraph.
Question: True or false? In Mount Pulaski, the town of 1,700 in Logan County, it is illegal for boys to throw snowballs at trees but fine for girls?
A look at Central Illinois history
A look at what's happening today in Central Illinois