A look at what's happening today in Central Illinois
A weekly look at business and restaurant openings, anniversaries, closings in Central Illinois
Take a look back at what's happened over the past six days, as reported by The Pantagraph.
Here is a list of Central Illinois delegates pledged to presidential candidates running in the March 17 primary. 
The 44th annual Dr. Martin Luther King Jr. Awards Luncheon was in Brown Ballroom at Illinois State University's Bone Student Center.
Four Twin City residents were recognized Saturday at the Dr. Martin Luther King Jr. awards luncheon for their commitment and devotion to promo…
November's general election will have more than just lawmakers on the ballot. The first question that voters will see will be a proposed amend…
You're narrowing down your list of colleges. Maybe you've even picked a major. If you're an Illinoisan aiming to start school in 2020, now it'…
BLOOMINGTON — Some Bloomington bar owners are upset with fines related to their liquor license renewals.
Read through the obituaries published today in The Pantagraph.
Question: Can you name the man who later would become known worldwide but in 1948 appeared one Saturday night in Minonk, and after a half-hour…
A look at what's happening today in Central Illinois
See the all-time snowfall records by month for Central Illinois. Data source: The National Weather Service. Photos and images from our digital…
Crime Stoppers of McLean County needs the public's help in locating the following individuals. Anyone with information is asked to call 309-828-1111.
Cancelling your event because of expected sleet and snow? Drop us a note at newsroom@pantagraph.com and we'll share the word.
Our weekly round-up of letters published in the Pantagraph.
These are recent reports of missing children made to local law enforcement. If you think you have seen a missing child, contact the National C…
U.S. District Judge Sue E. Myerscough ordered the man in a Springfield courtroom to pay $5,500 in fines and $5,242 in restitution for conceali…
BLOOMINGTON — Crime Stoppers of McLean County needs the public's help in finding a person who is wanted on felony charges.
An April trial date has been set for a Decatur man charged in the shooting death of a Bloomington man in December 2018.

Scritchlow Concrete Lifting & Slabjacking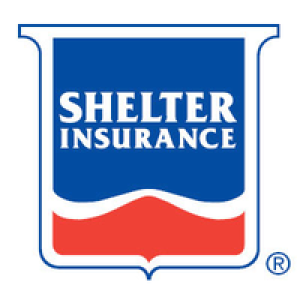 Thoennes Shelter Insurance
The medical director of the Community Cancer Center, who has been credited with bringing improved technology and services for patients of the …
The father of Rica Rountree pleaded not guilty Friday to endangering her life.
BLOOMINGTON — Central Illinois could see 2 to 3 inches of snow Friday and into Saturday, followed by heavy rain. In between, dropping temperat…
Even after Prohibition was repealed, the fight against alcohol continued in McLean County.
Loreta Jent took a stand against alcohol before she even knew much about it. Signing a pledge when joining the Illinois Woman's Christian Temp…
The Normal City Council received its first look at the staff-prepared spending plan for the fiscal year beginning April 1 during an all-day bu…
Read through the obituaries published today in The Pantagraph.