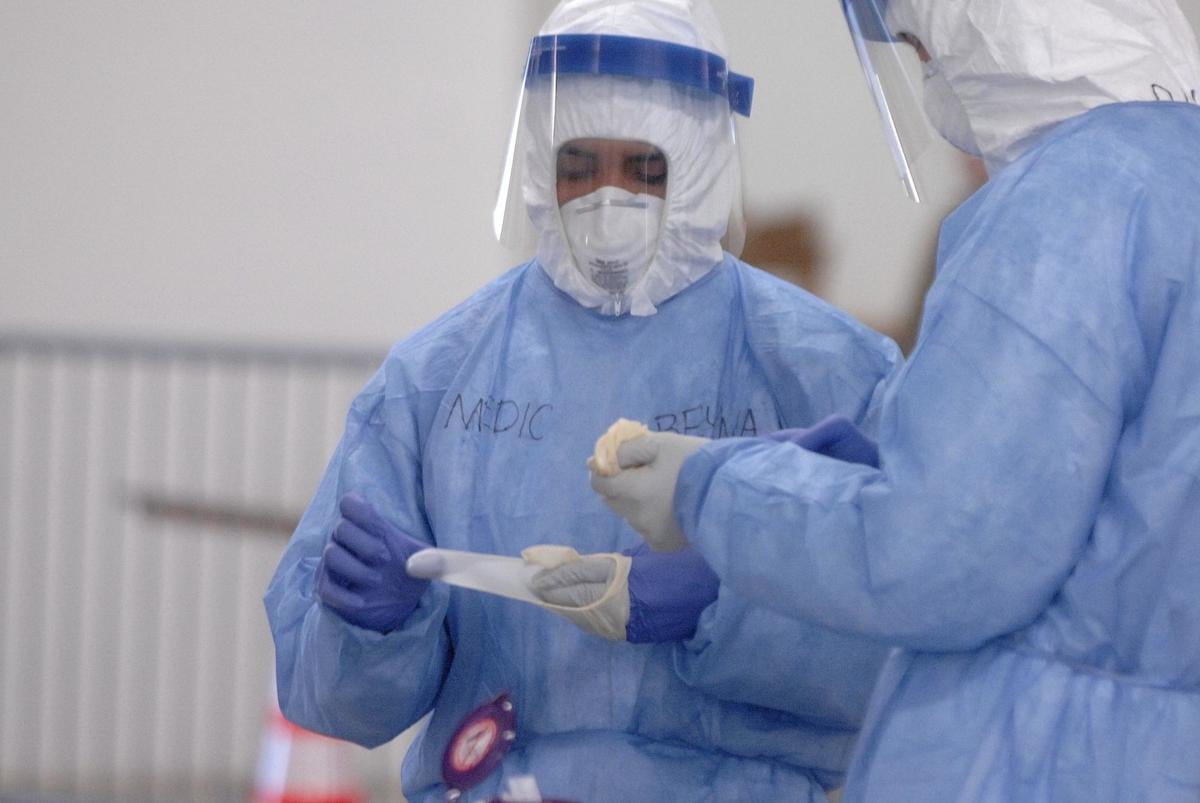 BLOOMINGTON — Two new cases of the coronavirus were reported by the McLean County Health Department Sunday, bringing the total number of confirmed cases to 13.
The new cases include a male in his 70s and a female in her 30s, said health department spokesman Dion McNeal. Both are self-isolating at home.
The Illinois Public Health Department on Sunday reported 1,105 new cases of COVID-19 and 18 additional deaths, the highest marks for both since the beginning of the outbreak. Eleven of the deaths were in Cook County.
IDPH reported a total of 4,596 cases, including 65 deaths, in 47 counties in Illinois. Officials said 27,762 people in Illinois have been tested.
In Logan County, 28 people have been tested with 26 negative tests returned and two still pending. Tazewell and Woodford counties now each have four positive tests. Peoria County has seven positive tests.
Gov. J.B. Pritzker said "we have weeks to go" before Illinois reaches a peak in new COVID-19 cases, expected "sometime in April." One of his priorities, he added, is to increase the state's testing ability.
Five days ago, three state labs, four commercial facilities and 15 hospital labs processed 2,000 tests per day. The governor said that capacity is up to 4,000 daily with a goal of hitting 10,000 daily in the next 10 days.
"That marker is significant because it's the number of tests per day that the scientists and experts tell us that we need to get a truly holistic understanding of the virus in each of our 102 counties," Pritzker said. "...This 10,000-a-day marker will give us the data to run a more mathematically significant model that offers us improved insight into how well our interventions are working."
McNeal declined to comment on the exact number of people tested Saturday and said that final numbers wouldn't be available until later Sunday. State officials estimated about 140 people were tested over the weekend.
Testing is limited to health care workers, first responders, people 65 and older, and people with underlying medical conditions, but they must have respiratory symptoms. On Saturday, officials confirmed the Illinois Department of Public Health dropped a requirement of having a temperature of 100.4 degrees or more.
McNeal said state and federal agencies make the determination on testing guidelines and any changes.
The IDPH updates its coronavirus website on Mondays, Wednesdays and Fridays. It also maintains a hotline for citizens who have questions about the virus or want to report suspected cases: 1-800-889-3931.
Capitol News Illinois contributed to this report.
Contact Kevin Barlow at (309) 820-3238. Follow him on Twitter: @pg_barlow
Concerned about COVID-19?
Sign up now to get the most recent coronavirus headlines and other important local and national news sent to your email inbox daily.