BLOOMINGTON — Older teens, young adults, their families and mentors devastated by the recent unprecedented spike in shootings in Bloomington-Normal are trying to heal.
But coming up with long-term solutions to the violence is difficult.
That's according to young adults and their mentors who spoke with The Pantagraph over the past week and a half.
"People are healing and trying to get over the point of what happened," Patrick Galloway, 26, of Bloomington, said Tuesday at the Boys & Girls Club of Bloomington-Normal where he was a member and now works with teens.
"It (the shootings) was shocking to a lot of people," Galloway said. "A lot of people just want justice."
"People are trying to heal. People are trying to take in the loss of loved ones," said Dodie Dunson Sr., Boys & Girls Club director of family engagement at its Lawrence Irvin Neighborhood Center (LINC) and a longtime youth advocate.
With the arrest Thursday night of Sydney T. Mays Jr., 21, in the June 18 shootings on Riley Drive, Twin City police have made arrests in all three fatal shootings since the first one on April 25.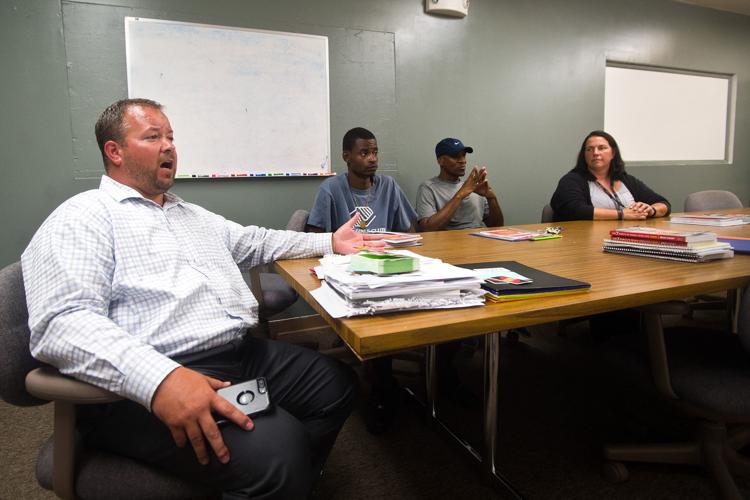 In late June, The Pantagraph interviewed teens, young adults and their mentors — many of whom knew the shooting victims — at YouthBuild McLean County, an alternative school for at-risk youths, and Boys & Girls Club, which has programs for at-risk low-income children and teens, to discuss what can be done to stop the violence.
Their suggestions included reduced access to guns and more programs and mentoring, specifically for older teens and 20-somethings. 
Since then, there have been conversations among small groups, but no communitywide action steps, youths and mentors agreed in this week's discussions with The Pantagraph. A Youth Summit has been scheduled for Aug. 18.
YouthBuild Development Director Alicia Lenard said YouthBuild members who earlier shared their thoughts are "confused" at community leaders' lack of reaction to their suggestions.
"We're going to continue to keep our youth engaged in a wide array of programs this summer," she said, including extra programs that YouthBuild has for some students on evenings and weekends.
"Our young people show up, as long as they know you are genuine," she said. 
"I feel like everything takes time," Galloway said. "I don't worry about what someone else is doing. I just try to find what I can do better.
"It's hard for the kids to stay focused because of all the stuff going on in the world. I try my best with them. I don't want kids to go through what I went through," said Galloway, who grew up without parents in his life.
You have free articles remaining.
"All the change needs to start with us individually," said Boys & Girls Club Operations Director Jenny Hall.
"It's about building relationships," added Dunson.
Andrew Held, ministry director for City Life Bloomington, which works with teens on relationship building and social skills, said young people, who lived in fear and weren't leaving their homes at the time of the shootings, are getting out more and are talking about what it's like to lose friends to gun violence.
City Life, with sponsorship from Second Presbyterian Church, took 10 youths to a week-long camp this past week.
Galloway said he's enjoyed seeing more youth returning to LINC after attendance slowed during the shootings.
"It was more positive at Miller Park on the Fourth of July," Galloway added. "People were concerned there would be problems. But it was a great time."
As far as youths' suggestions for more programs for older teens and 20-somethings, Hall admitted, "We're struggling to see what that looks like. Eighteen (years old) is the cut-off for most programs. It's a hard market. Society thinks you're 18 and you're grown. We know that's not true."
Boys & Girls Club of America allows teens to be members until 19. But the local club tries to transition former members who want to remain involved (such as Galloway) into positions where they volunteer to work with teens, Hall said.
"You need to find out what young people want to do," said Dunson, noting many want to play basketball and record music.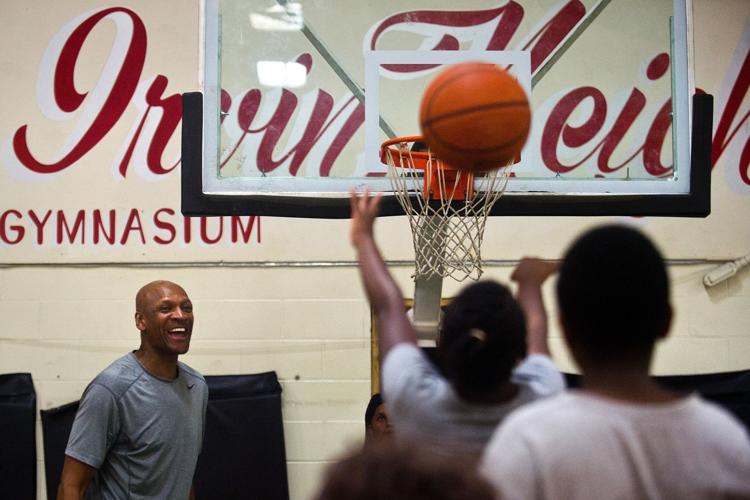 Boys & Girls Club has open gym for people 18 and older from 2 to 5 p.m. on Sunday and Eastview Christian Church has open gym 7 to 10 p.m. on Thursday.
The club also recently bought sound and video equipment, thanks to a State Farm grant.
"We need a professional recording engineer to help us teach the kids," Hall said. "There are so many songs with negative lyrics out there. We need to help our young people to share their voice in a positive manner."
"We know Boys & Girls Club can't serve every young adult," said CEO Tony Morstatter. "But if they come to us, we can refer them to other places that may help, like YMCA, YWCA, YouthBuild and Mid Central Community Action."
Morstatter suggested that other agencies, organizations and businesses open their facilities to youths from time to time for sports, music or video games.
And, more mentors are needed.
"Everybody my age and younger than me feels like their life is over," Galloway said. "They don't know where to start (to get their life back on track)."
"People should consider what it is they love (their life story, their career or their hobby) and whether they can share any of that with young people," Morstatter said.