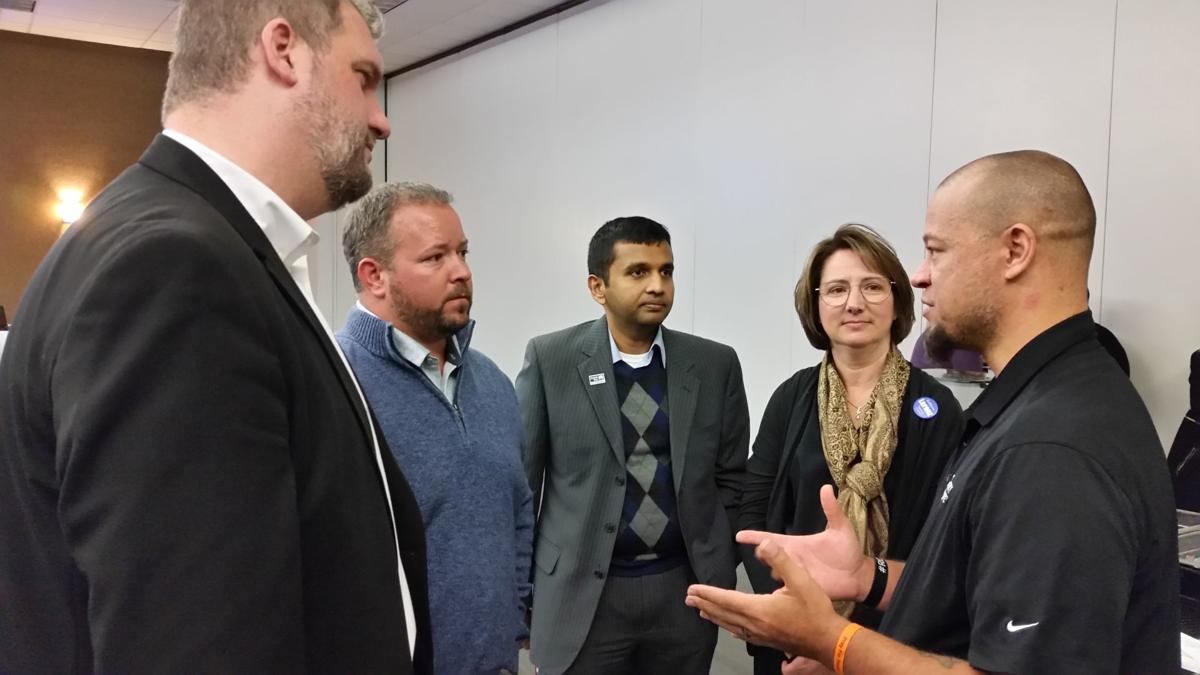 BLOOMINGTON — The spike in violence affecting teens and young adults in Bloomington-Normal this year — and subsequent conversations with youths — prompted United Way of McLean County's board to conclude that its 2019 focus will be addressing issues affecting local youths and their families.
Taylor unveiled United Way's 2019 focus on youth and their families, called 180 United, in a presentation late Friday afternoon at the Parke Regency Hotel & Conference Center in Bloomington. Attending were about 50 people, including representatives of agencies that serve youths.
United Way followed up with listening sessions with more than 50 people. United Way found that while community leaders described the community as caring, friendly and diverse, youths described it as boring, unsafe and dangerous.
"That's why this (focus on youths and families) is so urgent," Taylor said.
You have free articles remaining.
Change already is happening. A monthly Breakfast Club — a partnership of Boys & Girls Club of Bloomington-Normal, City Life Bloomington, United Way and NIOT — gathers 11 young adults with "caring adults," said Boys & Girls Club CEO Tony Morstatter. The goal is for the young adults to develop a plan to help teens and 20-somethings in the community.
Dollars given to United Way for 2019, including money being raised now in fall workplace campaigns, will go to programs focused on youths and their families, Taylor told The Pantagraph. More information and opportunities to donate are at 180united.org, Taylor said.
How that money will be disbursed to programs that serve youths and their families has not yet been determined, said Taylor and Phani Aytam, United Way board chair-elect.
Asked about the impact on non-youth-focused programs that United Way has traditionally funded, Taylor said all United Way partner agencies have been briefed on the change. "They understand that we don't have all the answers but we are keeping them in the loop," he said.
A United Way statement said, "United Way can no longer be broad in our approach and a generalist in our investment in the community, particularly when what's happening with youth in our community requires us to act with more urgency."
Morstatter and Alicia Lenard, YouthBuild McLean County development director, told The Pantagraph after the event that they were excited with United Way's focus on youths.
"It aligns with what we're doing," Morstatter said.
The community has donated close to $1.6 million for a variety of programs funded by United Way for the fiscal year that began July 1, Taylor said. Programs experienced cuts averaging 18 percent compared with the prior year, he said.
About $200,000 has been raised so far this fiscal year, he said.
Contact Paul Swiech at (309) 820-3275. Follow him on Twitter: @pg_swiech