TAYLORVILLE — The hard work of cleaning up following Saturday night's devastating tornado strike in Taylorville — part of the biggest outbreak of tornadoes ever recorded in December in Illinois — has been met with a response described by local officials as "tremendous" and "unbelievable."
During a news conference at Taylorville City Hall, emergency officials said updating numbers show 34 homes were destroyed, 66 had major damage and another 406 had at least some damage, but there were few injuries and no deaths. Businesses still are being checked, and schools will reopen Tuesday.
Officials also said a clearinghouse would be set up for people in need of resources to begin piecing their lives back together.
"A big focus (Monday) will be on donations management and volunteerism. We know people want to help, and we know people want to donate things, but we have to have a plan in place to do that and it's well on its way to being documented now," said Mike Crews, Christian County Emergency Management Agency coordinator.
A human resource "warehouse" will be set up Wednesday at the Vision Way Christian School conference center, if all goes as planned, Crews said. He said representatives of each relief agency, insurance companies, emergency management and the city, county and state will be available to help people gather information about the steps they need to take to receive help. Residents in need of help already have been identified through an initial assessment, Crews said.
"So this is a fantastic way to reach out to people and to meet all their needs across the board," Crews said. 
The National Weather Service on Monday said at least 23 tornadoes touched down Saturday in Illinois, but that number may climb as more sites are assessed.
Three were in Christian County, with the one that hit Taylorville rated at EF-3 and having estimated wind speeds of 150 to 155 mph. It went for 11 miles at half a mile at its widest, officials said.
Amy Hagen, co-coordinator for the Taylorville Food Pantry, and other volunteers have been accepting donations of various items since the tornado hit Saturday evening.
"And the warehouse is filled up nicely," she said.
However, Hagen and city officials said the best way to help is to send monetary donations. The food pantry is able to store nonperishable food items, such as peanut butter, canned meat, soup, jelly and individual snack items. Bottled water at this time is not useful, because the city said the water is safe to drink, Hagen said.
Clothing, bedding and coats also are not needed at the food pantry. The items would be held in the building until they find the right organization or resource to distribute the items.
Hagen said she and the volunteers are grateful for the help. "We've had a real big swath of volunteers and donors since Saturday," she said. "How to manage the generosity is next."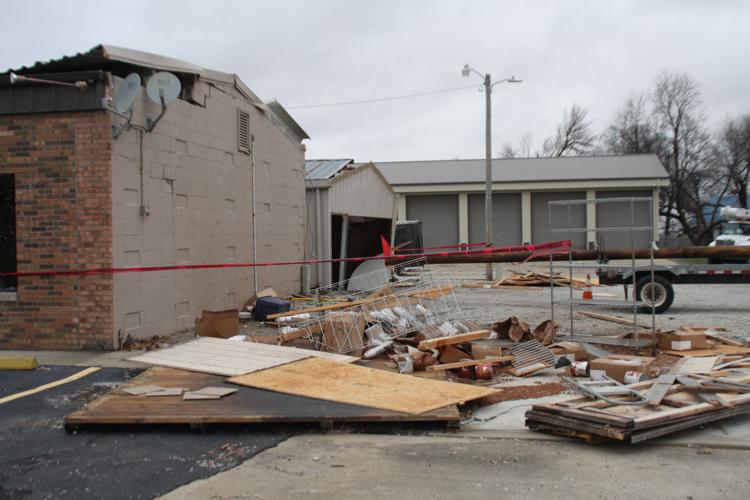 The needs of the community grew as emergency responders fanned out into the community to assess the destruction since Saturday. 
The tornado was on the ground for around 10 miles before it thundered through Taylorville, and the weather service was able to warn residents of its arrival 41 minutes before it actually struck, said Chris Miller, a meteorologist for the National Weather Service's Lincoln office. That advanced warning gave people critical time to take cover and may have saved lives.
Illinois' previous December tornado record was 21 during an outbreak on Dec. 18-19, 1957.
A Taylorville Memorial Hospital spokesman said 21 people, from ages 9 to 97, arrived for treatment Saturday. Most were released within hours.
Gov. Bruce Rauner declared Christian County a state disaster area on Monday.
"After seeing the destruction firsthand, we are extremely fortunate that no lives were lost in this storm," Rauner said. 
The state disaster declaration makes available a variety of state resources that can help affected communities respond and recover from the storms. The state of Illinois has mobilized personnel and assets to help local government officials with disaster recovery.
Taylorville Mayor Bruce Barry said monetary donations were being accepted by the city and checks can be sent to city hall, Missions for Taylorville, 115 N. Main St., Attn. City Clerk, Taylorville IL 62568. U.S. Bank branches can also accept donations for the city.
A curfew will remain in effect for areas affected by the storm the rest of the week, Barry said. 
Taylorville - Sunday morning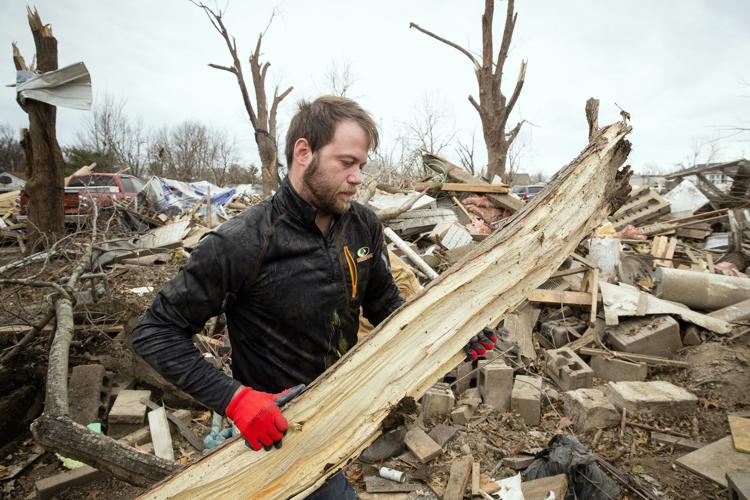 Taylorville - Sunday morning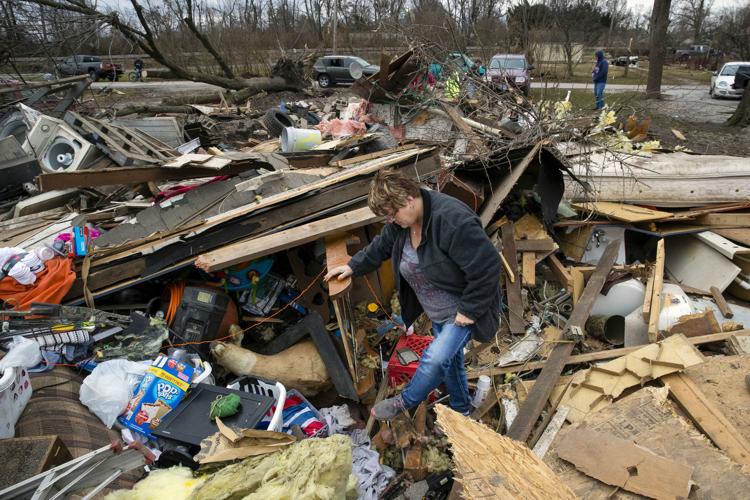 Taylorville - Sunday morning
Taylorville - Sunday morning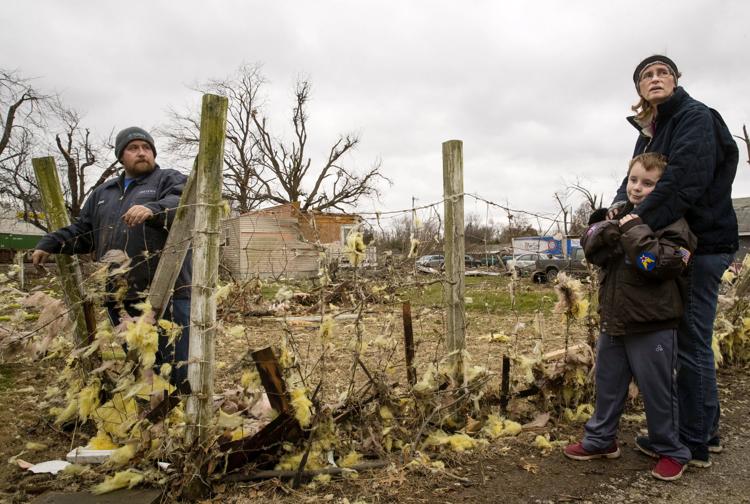 Amity_Tornado_Taylorville 12.01.18.jpg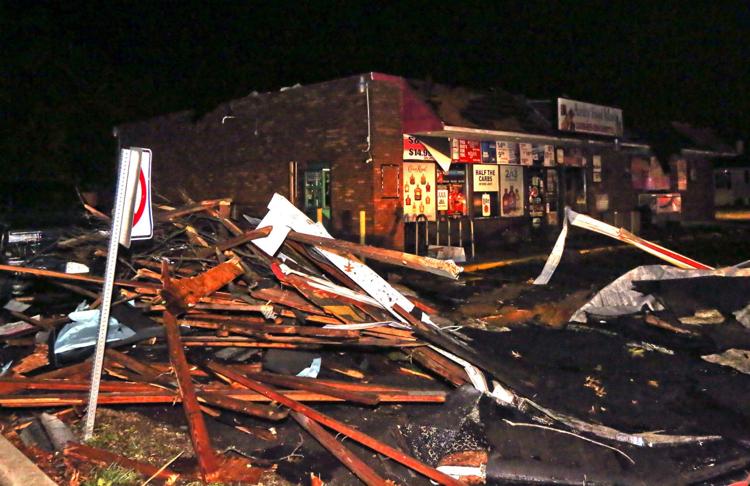 Tornado_Taylorville 1 12.01.18.jpg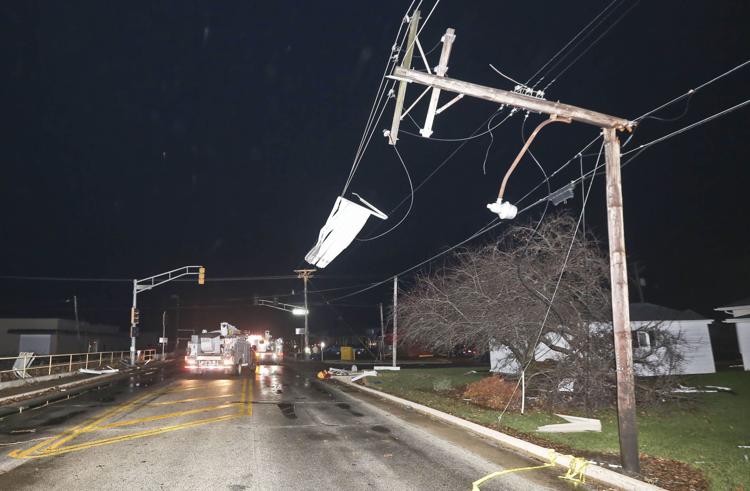 West Praire Street - Taylorville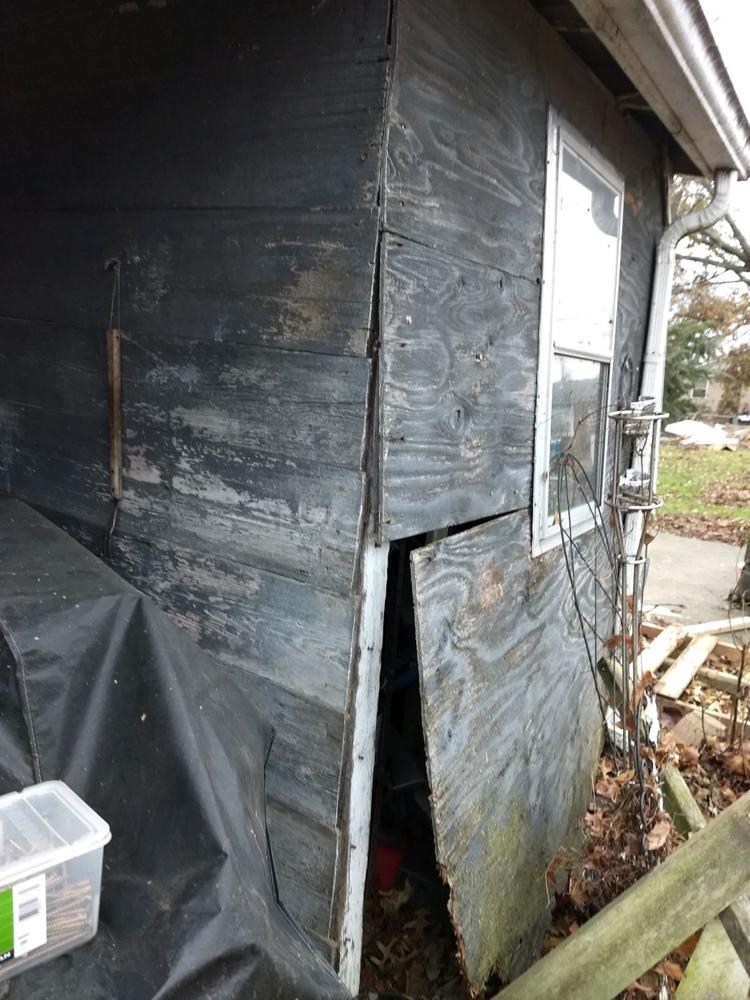 West Praire Street - Taylorville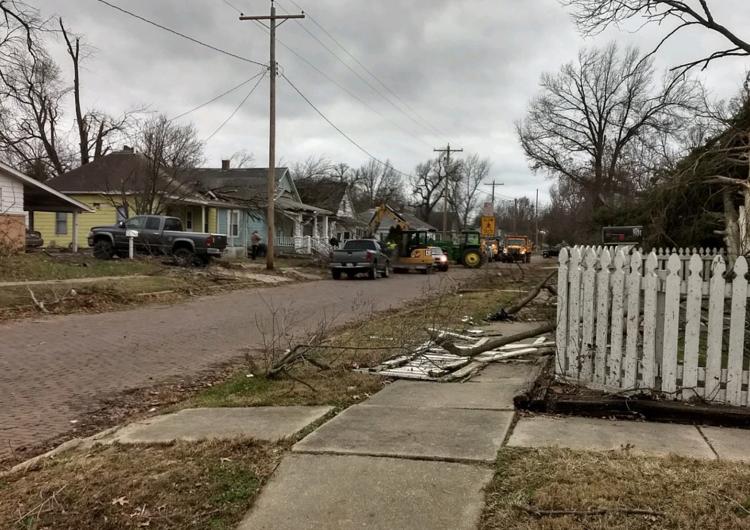 West Praire Street - Taylorville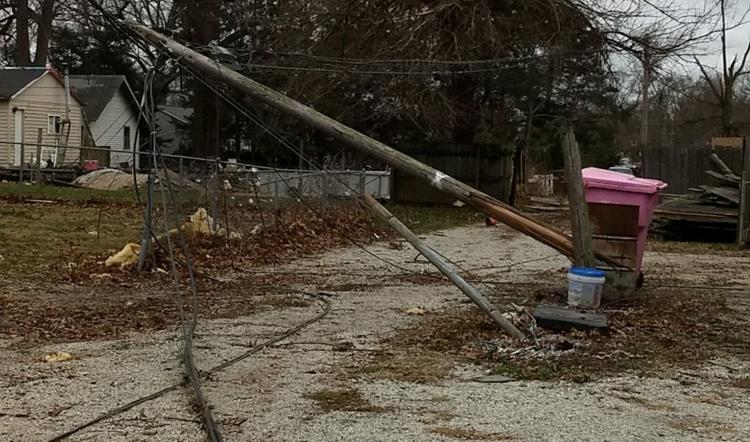 West Praire Street - Taylorville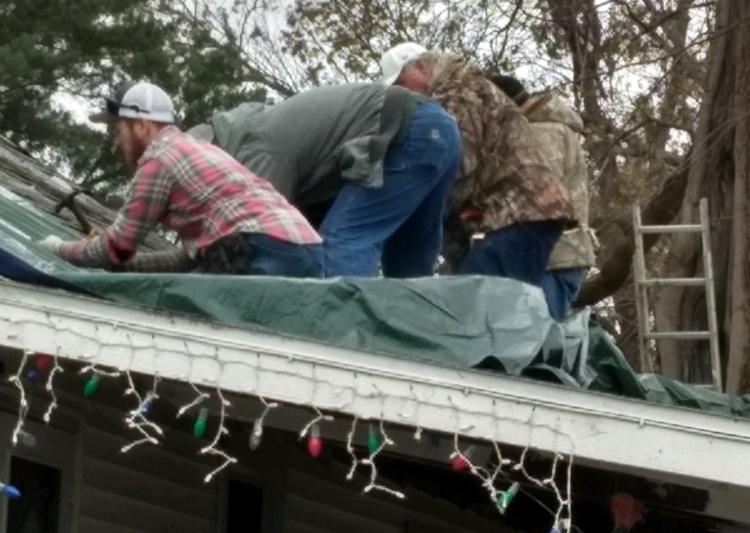 Tornado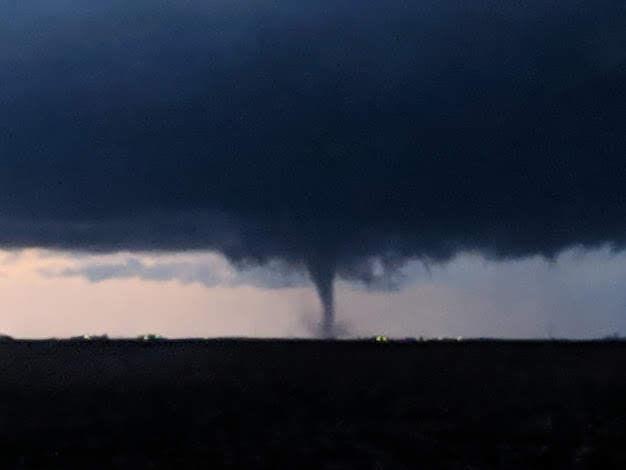 Barry_Bruce 12.02.18.JPG