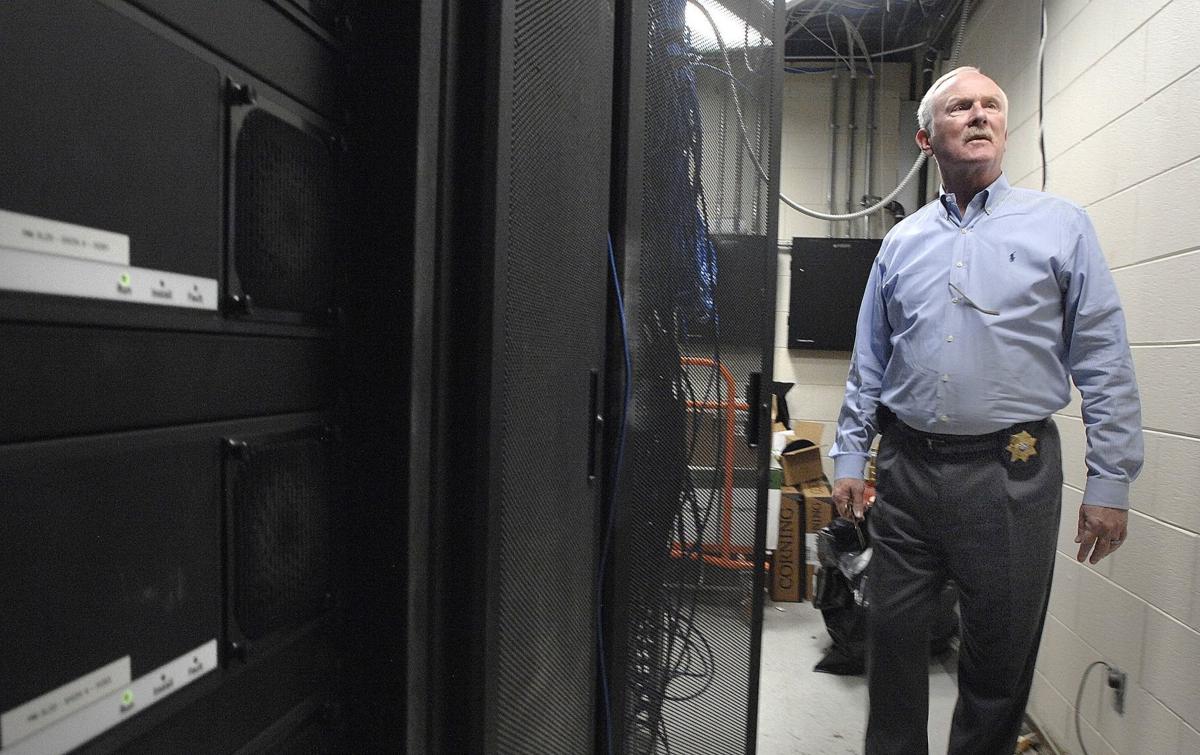 BLOOMINGTON — When he retires Friday as McLean County's chief deputy, Greg Allen will close the books on almost four decades at a department where he helped usher in a new approach to jail operations.
Allen started as a correctional officer in 1981 and worked his way up to jail superintendent in 2006. He was named chief deputy in 2014.
The detention facility, located within the McLean County Law and Justice Center, was three years old when Allen was hired. The addition of pods (a housing concept that allows correctional officers to supervise groups of inmates out of their cells during the day) and remodeling the booking area took place during Allen's tenure.
Allen "was invaluable in the planning, construction and opening of our new jail addition and his experience, insight and calm demeanor will be missed," said Sheriff Jon Sandage.
You have free articles remaining.
Allen's retirement coincides with the transfer of inmates to the new facility.
"Over the years, I've seen it all. I wanted to stay to see the first inmates move into the addition, but I stayed a little longer," said Allen.
Allen's work to help develop the two units will improve the lives of many people held in the jail, said retired Sheriff Mike Emery.
"As Greg prepares to retire, he can do so knowing that his contributions will continue to have a significant impact on the criminal justice system in McLean County for years to come," said Emery, now the law enforcement coordinator at the U.S. Attorney's office in Springfield.
Replacing Allen as chief deputy is Jamey Kessinger, the current jail superintendent. The 31-year department veteran will be succeeded by assistant jail superintendent Diane Hughes. Ovid Winans, supervisor of jail operations, will take over Hughes' position.
Contact Edith Brady-Lunny at (309) 820-3276. Follow her on Twitter: @pg_blunny