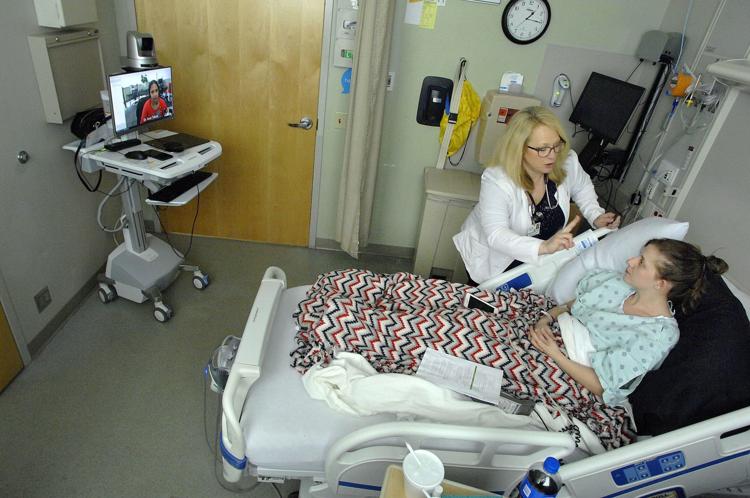 BLOOMINGTON — Dr. Swetha Vennavavaram conducted a neurological exam at OSF HealthCare St. Joseph Medical Center in Bloomington on Thursday even though the neurologist was 44 miles away in Peoria.
Vennavavaram completed the exam with Barbara Weis, an advanced practice nurse in neurology, by using health care technology.
The neurologist appeared on a video screen on a wheeled cart brought into patient Lacy Crawford's room. The two-way video meant Vennavavaram could see Crawford as well. The doctor zoomed a camera toward different parts of Crawford's body as Weis asked Crawford to do things during the exam.
Two-way audio allowed doctor, nurse and patient to speak with each other.
"I think it's great," Crawford, 29, of Bloomington, said. "The audio is good, the picture is good. It's pretty cool."
NORMAL — Neurologists at Advocate BroMenn Medical Center in Normal treat patients during the day, accompanied by an advanced practice nurse an…
A teleneurohospitalist pilot program that began last month at St. Joseph and at OSF HealthCare Saint James-John W. Albrecht Medical Center in Pontiac allows neurologists in Peoria to check on patients using the technology, in partnership with an advanced practice nurse (APN) at the patient's bedside.
What this means for patients is more consistent care and fewer patients being transferred to larger institutions such as OSF HealthCare Saint Francis Medical Center in Peoria.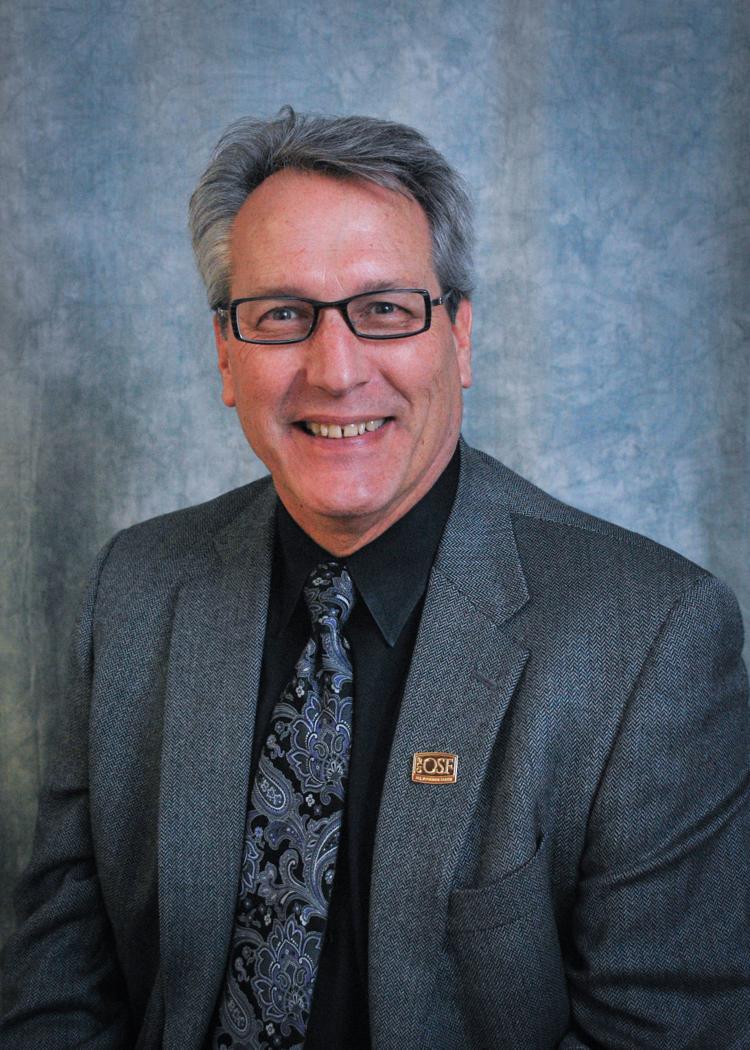 That's according to Dr. Paul Pedersen, an internal medicine physician and vice president and chief medical officer at St. Joseph, and Dr. John M. Rinker, an internal medicine physician and chief medical officer at Saint James.
"Teleneurology gives us an opportunity to see patients where neurologists aren't available 24/7," Vennavavaram said. She is among four neurologists with OSF HealthCare Neurological Institute in Peoria who are providing the service.
"We are able to do quite a bit for the patients and not delay the process of treatments," she said.
"This is another set of eyes and ears and another brain evaluating the patient," Rinker said.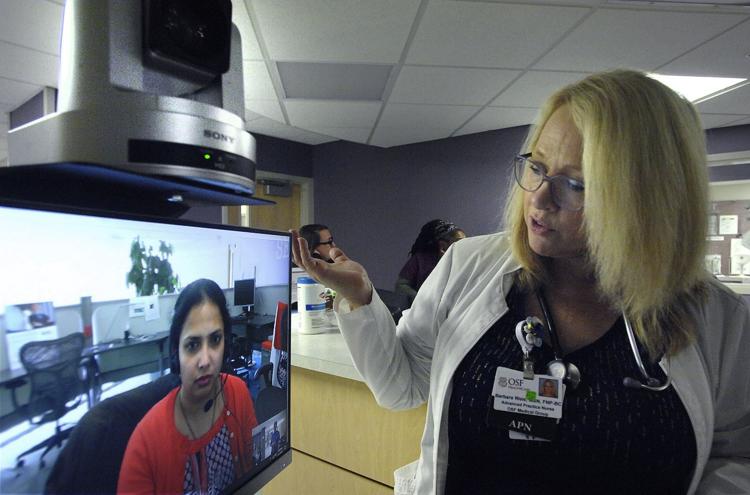 The exam was important for Crawford — a nurse and mother — who has a history of migraines and was admitted to St. Joseph on Tuesday after experiencing a "nasty headache," problems similar to double-vision, occasional flashing lights in her right eye, numbness to her right hand and right side of her face and confusion.
Based on daily teleneurology exams — which revealed Crawford was doing better but still experiencing symptoms — and from viewing the results of an MRI of Crawford's brain, Vennavavaram knew there was brain damage. Further testing was needed to determine whether she had a stroke and the next steps in treatment.
The four teleneurohospitalists have been seeing many neurology patients at both hospitals since January. That includes analyzing patients' medical imaging, lab results and clinical history via electronic medical records. 
Prior to the program, nearly all neurology patients at Saint James were transferred to St. Joseph or Saint Francis.
"We don't have enough neurologists to handle all the medical cases we're seeing," Rinker said. "We have to get creative in the way we provide medical care."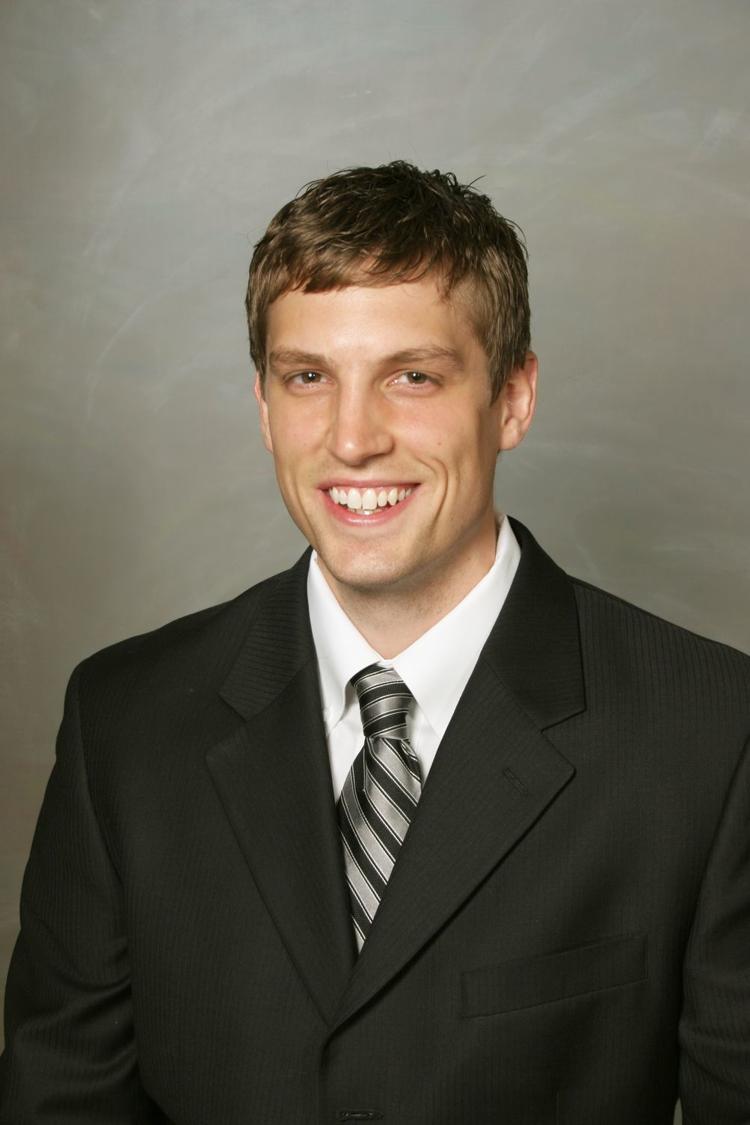 Now, thanks to televisits, 60 to 70 percent of the three to five neurology patients at Saint James on any given day are remaining there, he said. Among patients being transferred are stroke patients who need mechanical clot extraction.
Most of St. Joseph's 12 to 15 neurology patients each day remained at that hospital, Pedersen said. But the teleneurohospitalist program means consistency of care, which translates to better patient outcomes, he said.
St. Joseph had tried to recruit a neurologist for three to four years, Pedersen said. In the interim, St. Joseph used neurologists who filled in temporarily.
"That's a real expensive way to do it," Pedersen said. "They are very good neurologists but they are not dedicated to (OSF)."
St. Joseph also uses a firm, Patronus, which provides telemedicine services for stroke patients, he said.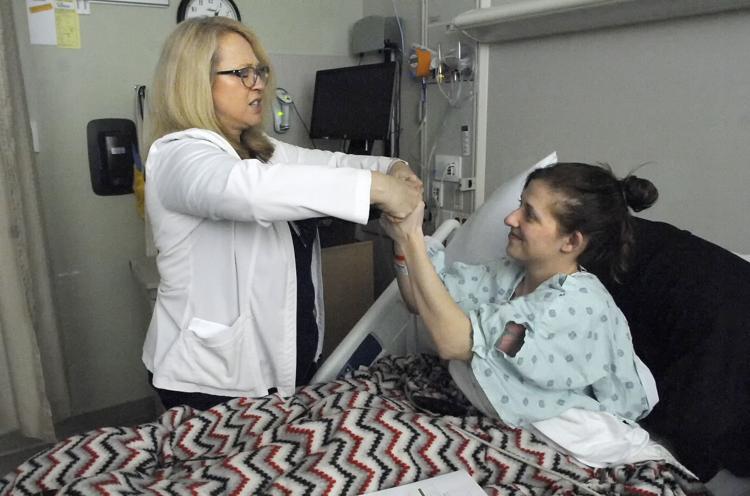 Telemedicine works for neurological exams because "the vast majority of a neuro exam is observation," Pedersen said. "You ask a patient to do something and you see if they can do it."
"It's gone very well," Pedersen said. "Over time, I think it will expand to other disciplines that lend themselves to telemedicine and where specialists are in short supply."