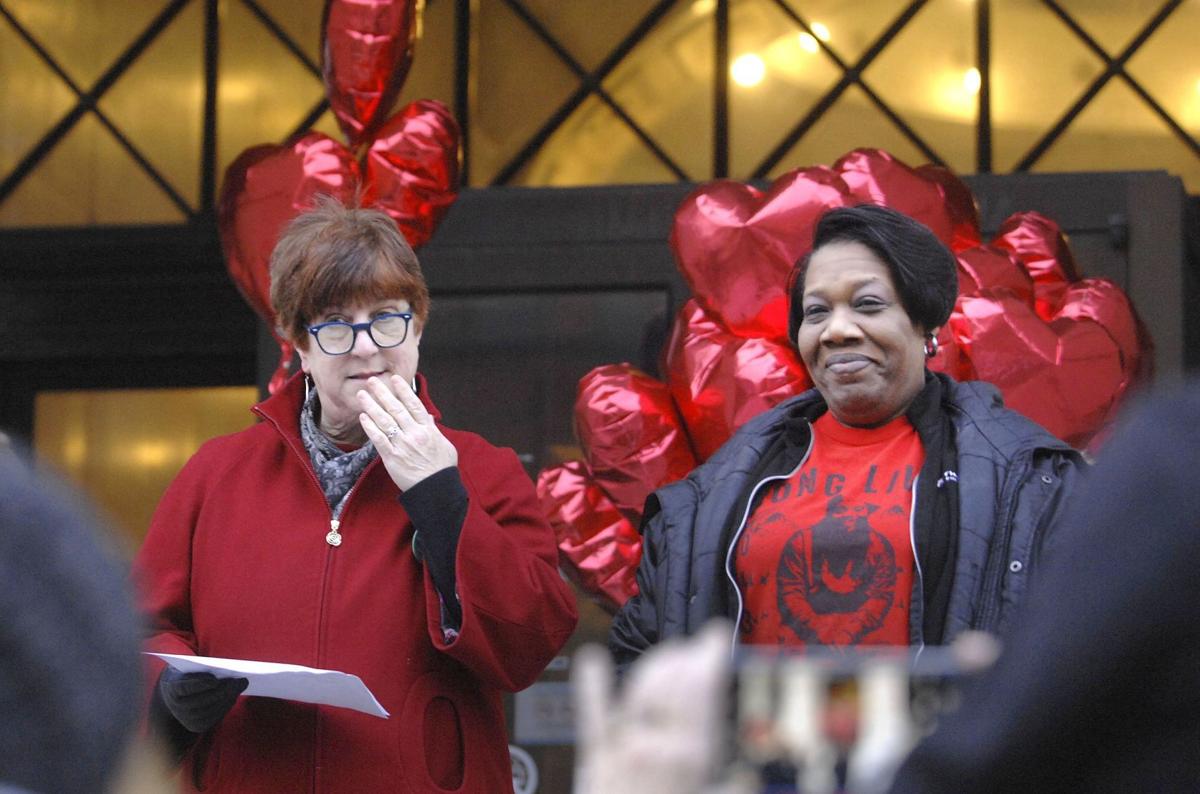 The hourlong community "call to action" at 200 N. Main St. in downtown Bloomington is being organized by McLean County Moms Demand Action on Gun Sense.
"We wanted to give the community a place to allow them to grieve" but also to present "facts about the gun violence epidemic," said Karen Irvin, who is co-lead of the local chapter of Moms Demand Action with Diane White.
"It's not just mass shootings" but also other gun violence that concerns the group, she said.
"One of our goals for Wednesday is to let people know how to take action," said Irvin, a retired teacher.
Eight members of the local group were in Washington, D.C., for a national conference when they learned of the mass shootings. Irvin said they will talk during the vigil about what they learned at the conference.
The national Moms Demand Action organization describes itself as a grassroots movement fighting for public safety measures to protect people from gun violence. It was formed in 2012 after the Sandy Hook shootings.
You have free articles remaining.
It is part of Everytown for Gun Safety, a gun violence prevention organization that also includes Mayors Against Illegal Guns, Students Demand Action and the Everytown Survivor Network.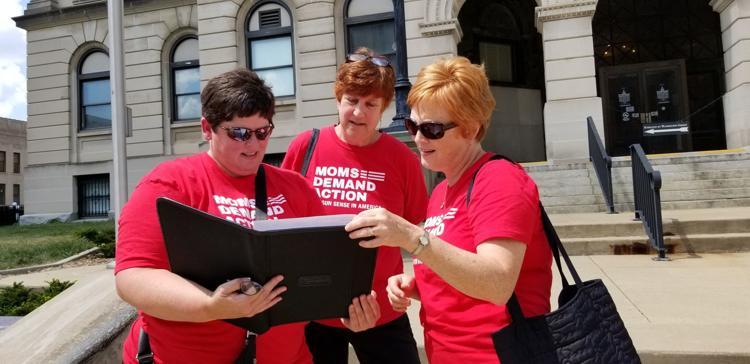 Irvin said they have also participated in special advocacy days in Springfield when legislation is pending, such as the Firearms Restraining Order Act that took effect Jan. 1.
Sarah Breeden, legislative lead, said the Illinois Firearms Restraining Order Act could serve as a model for the national level. It allows a court order to be issued prohibiting a person from possessing, buying or receiving a firearm for a specified period when it is determined a person is a danger to himself, herself or others.
Irvin said the group has had one-on-one meetings with state and federal lawmakers representing the area and "we want to keep that communication open."
Details for the "Passion into Action" are still being worked out, according to Irvin. But she said religious leaders will be present to lead a prayer and postcards will be available to send to federal lawmakers.
Nine people were killed in Dayton, Ohio, early Sunday morning and 20 people were killed in El Paso on Saturday morning. A total of about 50 people were inured, many critically, in the two shootings.
Contact Lenore Sobota at (309) 820-3240. Follow her on Twitter: @Pg_Sobota