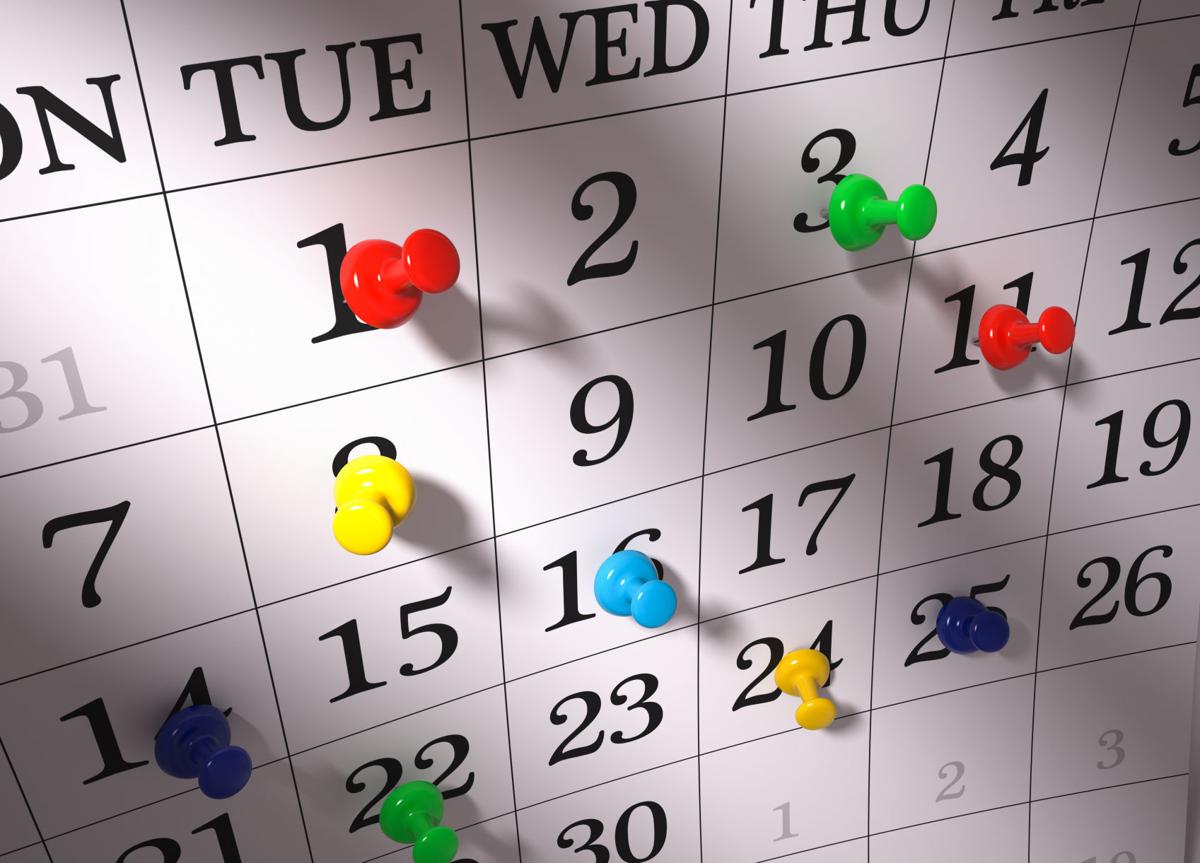 Wednesday
Avoid Identity Theft and Scams; 2-4 p.m. Wednesday, Bloomington Public Library Community Room; speakers: Andrew Drea, attorney general's office; Lt. Anthony Kestner, state police.
Ford County Public Flood Risk/Floodplain Mapping open house; 5-7 p.m. Wednesday, board room, Ford County Sheriff's Office and Jail, Paxton; host: Federal Emergency Management Agency.
Advent service; 7 p.m. Wednesday, also Dec. 11, 18, St. Mark Evangelical Lutheran Church, Normal.
You have free articles remaining.
Thursday
Tiny Book Concert; noon-1 p.m. Thursday, Normal Public Library; concert in cafe over lunch.
Christmas Bazaar; 4-7 p.m. Thursday, Delavan United Methodist Church fellowship hall; theme: "Christmas at the Lodge."
ISU Printmakers' exhibition and sale; 5-7 p.m. Thursday (preview), 8 a.m.-6:30 p.m. Friday, Intaglio Studio, room 123, ISU's Center for the Visual Arts, Normal.
Hands All Around Quilt Guild of Central Illinois; 7 p.m. Thursday, Mennonite Church of Normal; speaker: Lisa Bongean, Primitive Gatherings Quilt Shop; topic: "Remembering the Past"; $10, nonmembers.