BLOOMINGTON — For 10-year-old Molly McDonald, the only thing that might be better than eating Girl Scout cookies is selling Girl Scout cookies.
"I like to do both," she said Sunday, sporting a huge grin at the 2019 Cookie Rally at the Shirk Center at Illinois Wesleyan University.
"This is to get our girls excited about cookies and why selling cookies is such an awesome opportunity," said Chloe Machula, the program manager for the Girl Scouts of Central Illinois. "It's about letting them know about the things they can learn and the things they can do by selling the cookies."
Selling cookies teaches business, financial and social lessons the girls will carry through their lives, Machula said.
"There are a lot of things I like about selling cookies like meeting new people and trying to be good at it and seeing how much you can sell," Molly said.
Max Stroud, a leader for Bloomington-based Troop 1552 and a mother to 11-year-old member Ruby, said it means different things to different girls.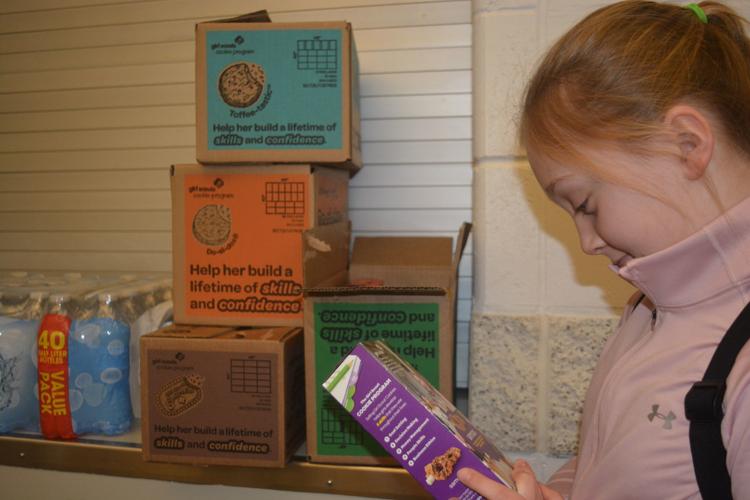 "It means entrepreneurship, a sense of accomplishment, and they learn how to set goals and work to accomplish those goals," she said. "They really love working together and achieving those goals and it has some real benefits. It helps pay for some of their way to camp in the summer and benefits several other things to help the Girl Scout program."
Ruby said she also enjoys selling the cookies.
"It's such a renowned program," adds Machula. "So many people — both the scouts and the cookie-lovers look forward to this every year."
Machula said it was something she did as a youth.
"I remember it being cold but more than that, I remember having fun and making new friends and working toward a goal," she said.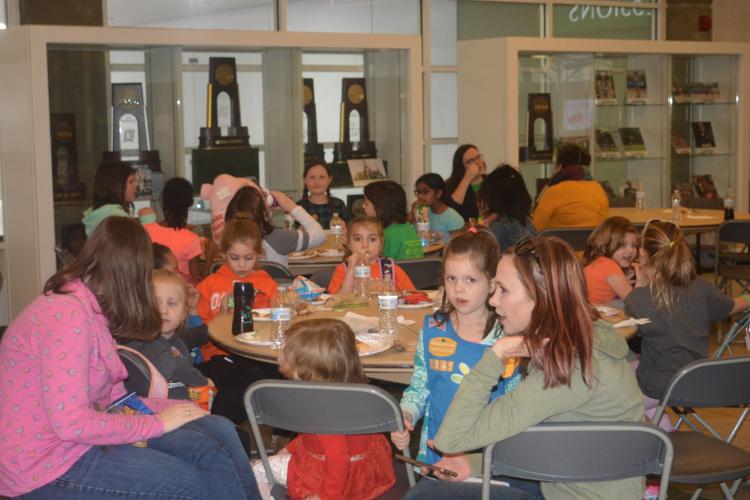 "We are always working on projects and things to help everybody out," she said. "We raise awareness about the environment and try to get people to clean up the towns we live in."
This year's theme for the annual cookie sale is "Go for Bold," Machula said.
"It's about being creative and finding their own version of bold with a booth design, creating a way to sell more cookies, or maybe it is someone who steps up to be a leader," she added.
Official sales of Girl Scout cookies will start Feb. 8 in Central Illinois.