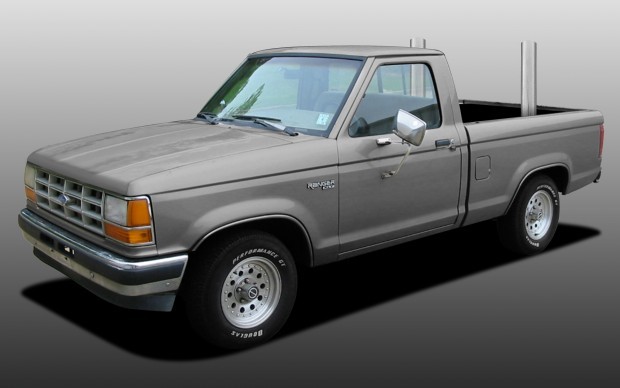 LINCOLN -- Police on Monday again urged the public to be on the lookout for a pickup truck that may be connected to the Beason slayings, as new images showed what the truck's unusual exhaust system may look like.
The Pantagraph on Monday released an image of a late 1980s/early 1990s Ford Ranger with vertical exhaust pipes between the wheelwell and the tailgate.
The image was produced by a graphic artist at the request of The Pantagraph based on the description of a truck seen in Beason the night before the Gee family's bodies were found in their home.
You have free articles remaining.
Investigators planned to meet with the eyewitness again Monday as they further refined the physical description of the truck.
Logan County Sheriff Steve Nichols said Monday that the eyewitness' description most matches a Ford Ranger. He said the truck had a squared-off front end.
"However, it should also be noted that the pipes could have easily been sawed off by this point in time," the sheriff's department said in a statement.
The truck is one of the few details released about the possible suspects in the deaths of Rick and Ruth Gee and their three children. Police have also said the suspect or suspects may have been wounded -- particularly in the arms, head of upper body -- in the attacks.
Anyone with information about the truck or the killings is asked to call the tip line at (217) 732-3000.