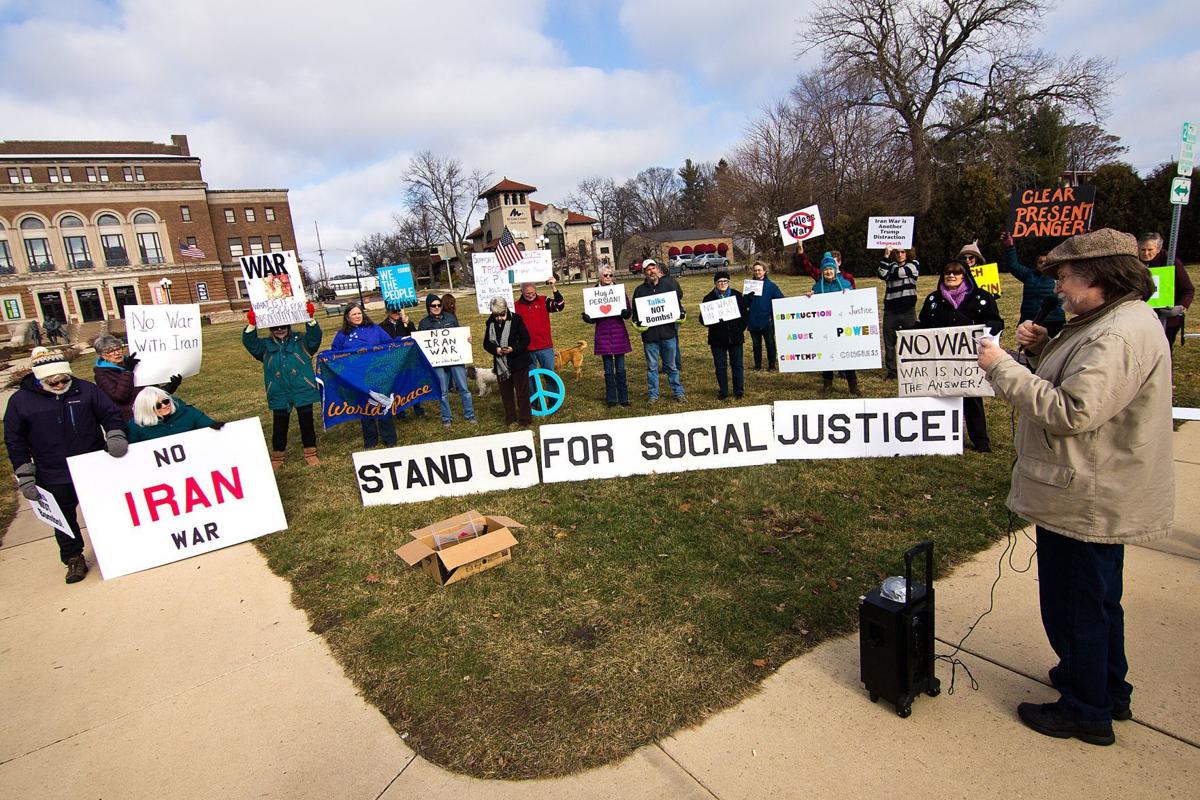 BLOOMINGTON — Jodie Slothower of Normal has been protesting wars since Vietnam. The leader of Voices of Reason, a local activist group, said there is no need to wait because of escalating tensions between the U.S and Iran.
"I think this is an important issue and having peace is so necessary," she said after an anti-war rally Tuesday afternoon at Lincoln Park, on the lawn of the Bloomington Center for the Performing Arts. "Even though the person that (President Donald) Trump killed is not a good guy, killing him is not a great way to enhance diplomacy."
"Give peace a chance," said Julie Prandi, who assisted in organizing the rally. "The U.S. should stop provoking war and give peace a chance. Negotiate. Mediate. Try it."
Pat Francken, a retired philosophy professor from Illinois State University, criticized Trump for putting America at risk of war.
You have free articles remaining.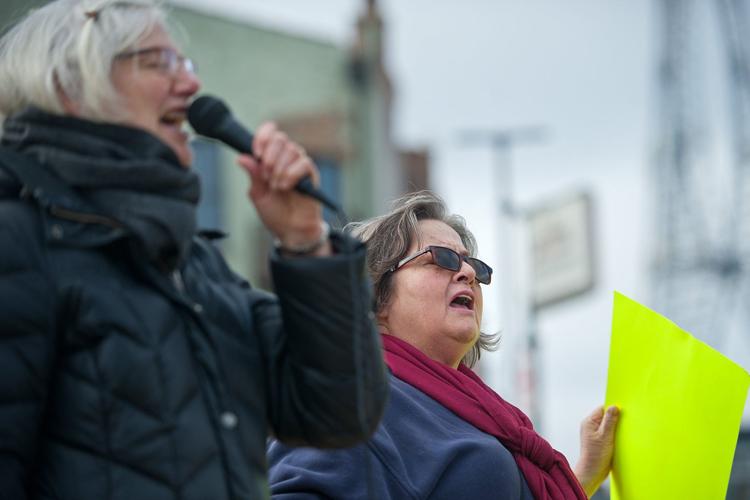 "Negotiations are largely about persuasion and trust," he said. "Trust is possible. I think we gained trust once with the nuclear treaty but with the current administration, good luck with any of that again. Trump blew it by withdrawing from that treaty and with his wild, unpredictable behavior, and not making any sense, is designed to ruin trust. You don't know what he is going to do."
"We have managed to anger not only the Iranian people by threatening their cultural sites, but anger the Iraqi people by violating their sovereignty," Unterman added. "Previously, the Iranian people may have been opposed to U.S. policy, but they did not hate Americans."
Bloomington resident Roger Hellman said he attended the rally in an effort to try and make a difference.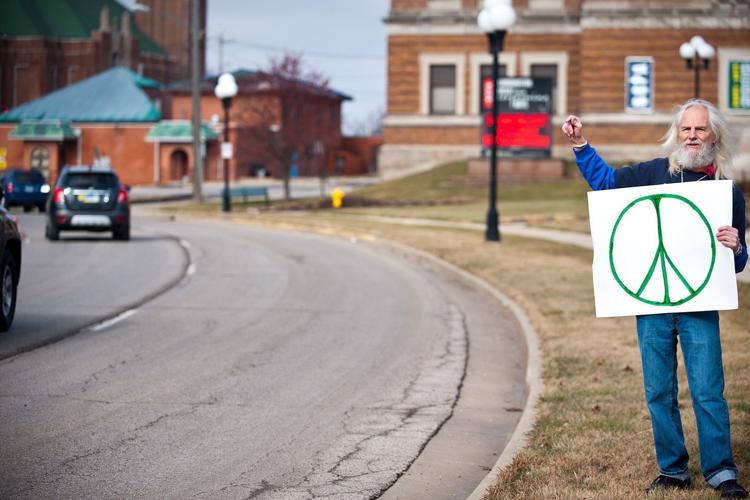 "If we sit and do nothing, that is basically putting a stamp of approval of what is going on in our country," he said. "I feel like I have to get out and be bold. I create some enemies and I get my neighbors upset with this kind of activity, but it needs to be done because if you don't stand for something, then you stand for nothing."
Contact Kevin Barlow at (309) 820-3238. Follow him on Twitter: @pg_barlow