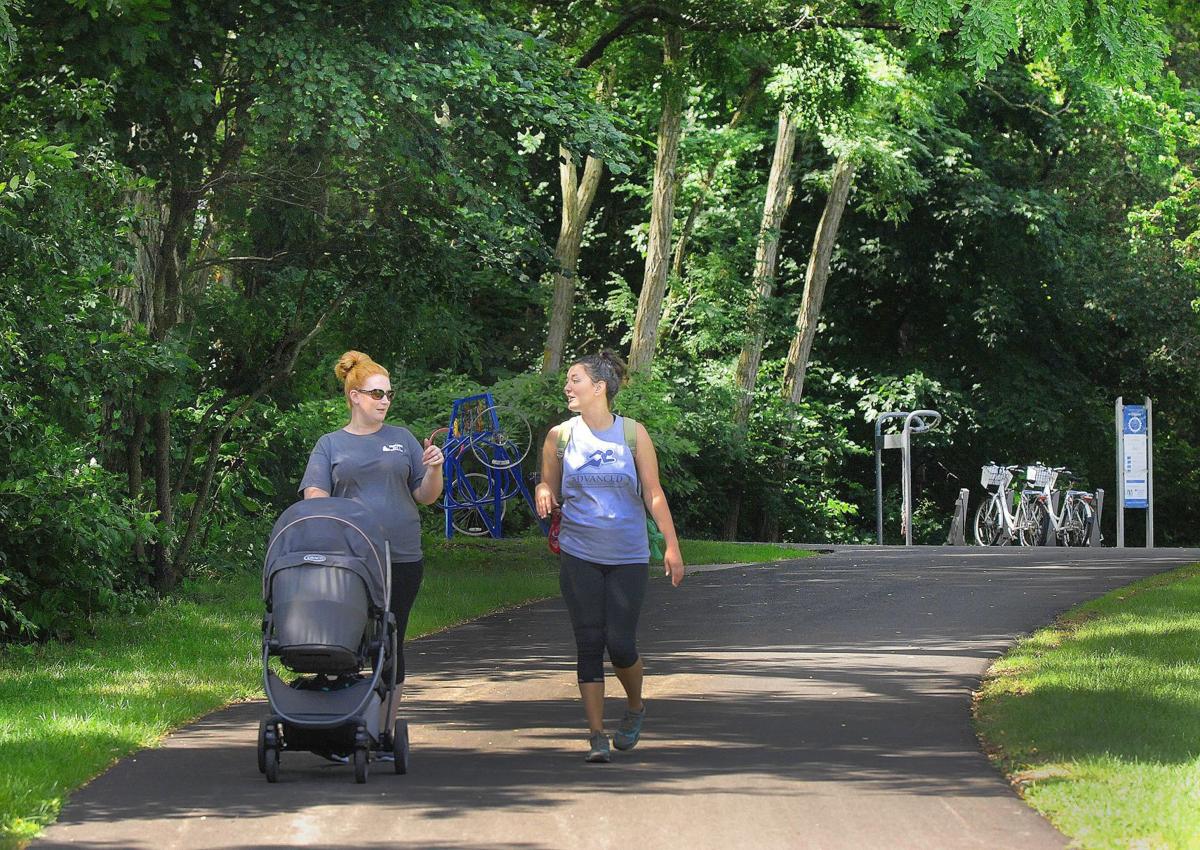 NORMAL — Dijon Duncan was out for an early morning run on Constitution Trail when she saw a woman and man looking for something on the ground and stopped to help.
The woman didn't have a phone with her and the man who had stopped to help didn't think to use his, so Duncan called the police.
"The police got there quickly," she said. But with only a vague description of the attacker, there wasn't much they could do.
The woman told police a man pushed her to the ground and held her while pulling on her shirt, told her to be quiet and said he had a knife, although the woman did not see a weapon. He ran away when she screamed.
The July 13 incident left many regular trail users shaken, but not deterred.
"I would say I'm on guard, especially since the incident," said Duncan. "I find myself looking back more frequently."
Raegan Rinchiuso of Normal, who runs and bikes on the trail about five times a week, said, "It's one more thing that I have to be vigilant about, but I'm not going to let it keep me from doing what I like to do."
Kelly Rumley of Bloomington, who commutes to work on the trail and also bikes on the weekend, said, "At the time it was pretty scary, but it's worn off."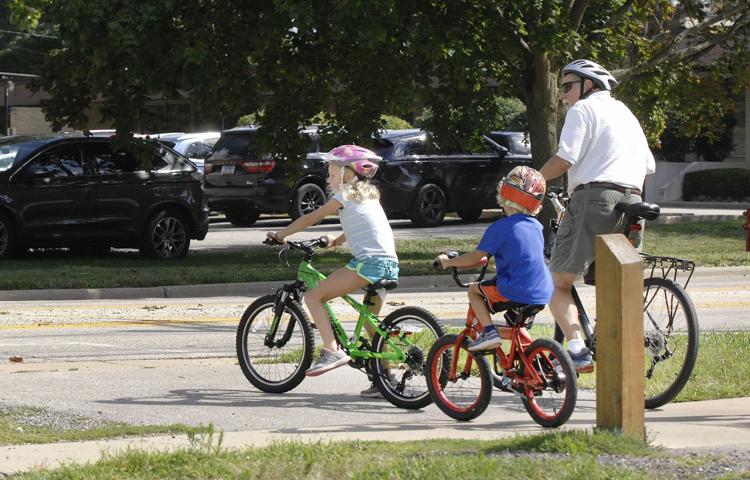 The subject of trail safety came up July 26 during a discussion hour with Bloomington Mayor Tari Renner and Normal Mayor Chris Koos before the Illinois State University board of trustees meeting.
Renner said one idea would be to put cameras at strategic locations.
"We want you to feel safe and the entire community to feel safe on Constitution Trail," said Renner.
Koos said, "We do have bike patrols, but they can't be everywhere." He urged people to report incidents, including "near misses."
Both the time of day and the location of the attack is what surprised many. It was early, about 6:30 a.m., but the sun had been up for about 45 minutes and it was a relatively busy location on the central part of the trail — the "triangle" near Connie Link Amphitheatre west of the bridge over Linden Street.
Rinchiuso said, "Where we live, something like this is going to be the exception."
Police statistics bear that out.
A total of 37 miles of trail run through the two cities. There have been six reported incidents on the trail in Normal so far this year: two were batteries, including the July incident; the others were reports of a stolen bike, harassment, indecent exposure and a collision between two cyclists.
John Fermon, Bloomington police public affairs officer, said nothing of significance has been reported this year on Constitution Trail in Bloomington.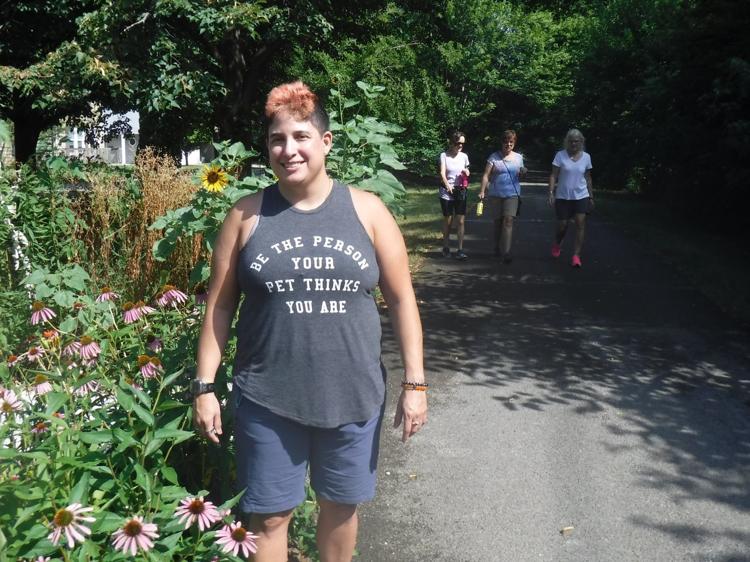 "It's generally safe," he said.
The trail is open from a half hour before sunrise and a half hour after sunset.
"The rules are in place to protect," said Bleichner.
"The trail was never intended to be utilized at night," he said. "A lot of the trees and things that make it beautiful and serene during the day after dark are somewhat dangerous. Even navigating in the dark is difficult."
The Normal Police Department typically has someone on bike patrol on the day and afternoon shifts, if staffing permits, said Bleichner.
Fermon said Bloomington police previously had a bike patrol and still have the bicycles. "If we see there's a trend" of crime on the trail, the department would beef up patrols, he said.
"You can't eliminate all risk," said Fermon. "We don't want people not to use the trail."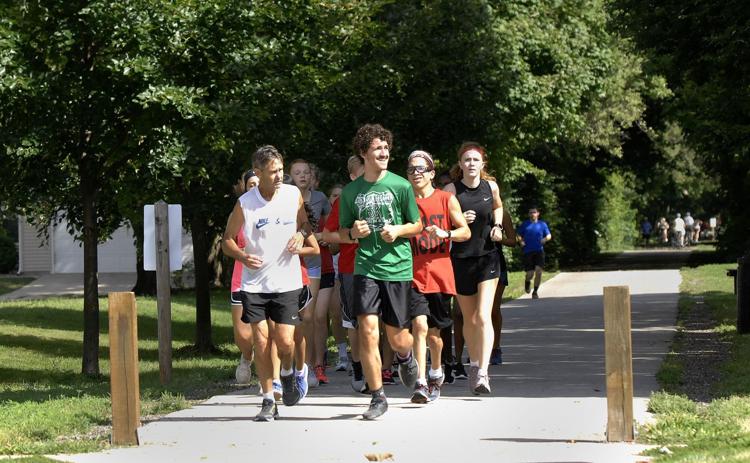 Being aware of your surroundings is among the best ways to prevent being a crime victim, whether on the trail or elsewhere, said police and regular trail users.
"If something looks a little off," turn around, suggested Rinchiuso.
Being aware of your surroundings includes not being so focused on your heart rate, steps count or music that you don't notice what's around you, said Bleichner.
Carry a phone and know your location on the trail.
"If you don't know where you're at and call 911, we may not know where to go," said Fermon.
"It's such a great resource," Rinchiuso said of the trail. "Don't let something like this prevent you from living your life."
Contact Lenore Sobota at (309) 820-3240. Follow her on Twitter: @Pg_Sobota
Get local news delivered to your inbox!
Subscribe to our Daily Headlines newsletter.