BLOOMINGTON — After several years of declining financial support, a center that has helped to build relationships between Bloomington-Normal west-side youths and adults with the rest of the community for 93 years is asking for the community's help to keep its programs going.
Western Avenue Community Center, which opened at 600 N. Western Ave. in 1926, needs $250,000 by Dec. 31.
If the money isn't raised, "We'll evaluate the services we provide and will have to make some tough decisions on how we go forward," community center board President Mike Jones told The Pantagraph on Monday.
Jones is sending a letter Tuesday to Western Avenue friends and donors and is asking them and others to help.
"It's upon us to get out and tell our story and help the community to know the value in the programs offered by Western Avenue," Jones said. "This is an honest plea for support for the programs of Western Avenue."
A longtime community center supporter, who wishes to remain anonymous, has agreed to match up to $50,000, Jones said.
The community center, which has an operating budget of $425,000, has four full-time employees, 24 part-timers and a variety of community and college-student volunteers. More than 1,000 families and individuals are served each year, Jones said.
"The center has experienced several years of a decline in financial support," Jones said.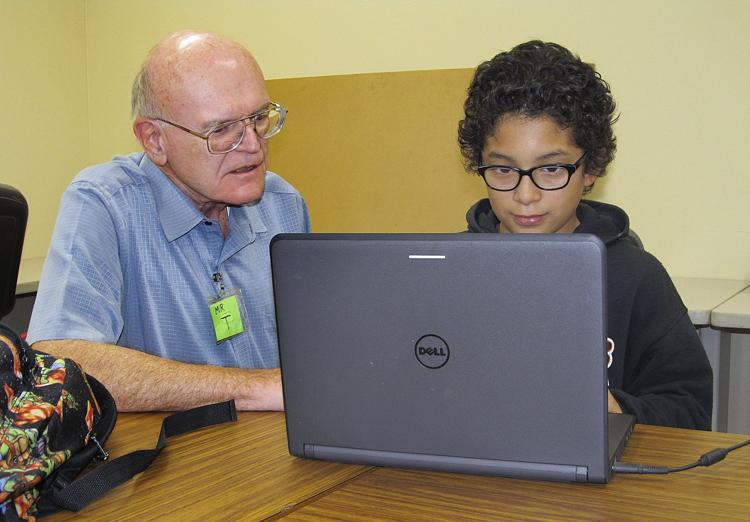 The community center still gets funding from Second Presbyterian Church and State Farm, "it's just not at the same level," Jones said.
"I want to recognize Second Presbyterian Church as a valued supporter of all Western Avenue programs," said Jones, noting that Second Pres has been the center's property owner and supporter since 1926.
Private donations have slipped, which Jones attributed to "donor fatigue" resulting from several community capital campaigns.
You have free articles remaining.
"I'm committed to help in any way I can to see that Western Avenue continues," Held said.
"The programs are going excellent right now," Held said. "We have increased our engagement of youth, ages 11 to 19, in the past six months."
"I believe the community will support Western Avenue," Held said.
Hendricks, her son and her best friend's father attended programs at Western Avenue. "A lot of people I know benefited from it," she said.
"It's our kids, it's our elderly, it's our neighbors," Hendricks said. If the center closed, "it would be a great void for people who depend on it's services."
"Western Avenue has served the community for 93 years and it is our desire to continue," Jones said.
---
Photos: Western Avenue class teaches students computer skills
Photos: Western Avenue Community Center after-school program