BLOOMINGTON — The McLean County Emergency Management Agency is alerting Twin City area residents that snowfall of 7 to 8 inches is now projected when the first winter storm of 2019 arrives Friday night.
The EMA says on its website that the snow is expected to start falling around 9 p.m. and increase "throughout the night," tapering off to flurries and low wind by 6 a.m. Saturday.
The agency also is reporting that, initially, the National Weather Service was predicting a heavy, wet snow, but "it is now supposed to be more 'normal'; slightly wet but not real heavy and not the dry/light fluffy stuff either."
EMA, like other first responders, is advising motorists to stay off the roads if possible during the storm. 
"Every storm is different," said Normal Public Works Director Wayne Aldrich. "But our plow drivers are kind of anxious. It has been a while since we had some snow for them to move."
A winter weather advisory will be in effect from 6 p.m. Friday through midnight Saturday, according to the National Weather Service in Lincoln.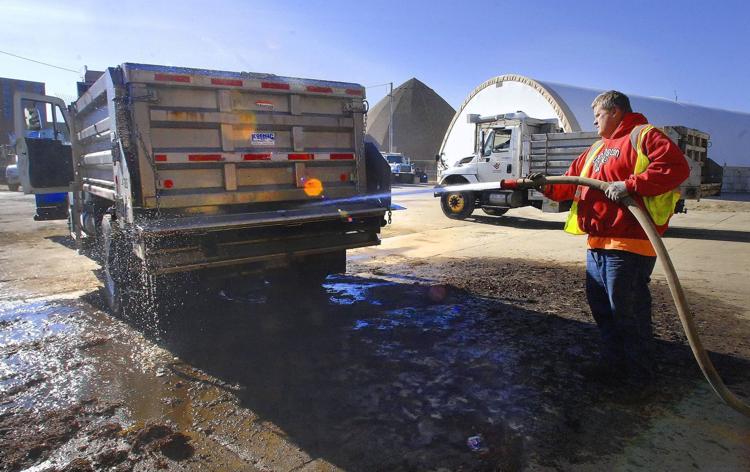 "Our crews are rested and ready to go," said Jim Karch, the public works director for the city of Bloomington. "We will prepare our trucks on Friday and work until it's out of the way."
"It might not stick too much at first, but by 3 or 4 in the morning, we should have a pretty good coating," said NWS meteorologist Ed Shimon.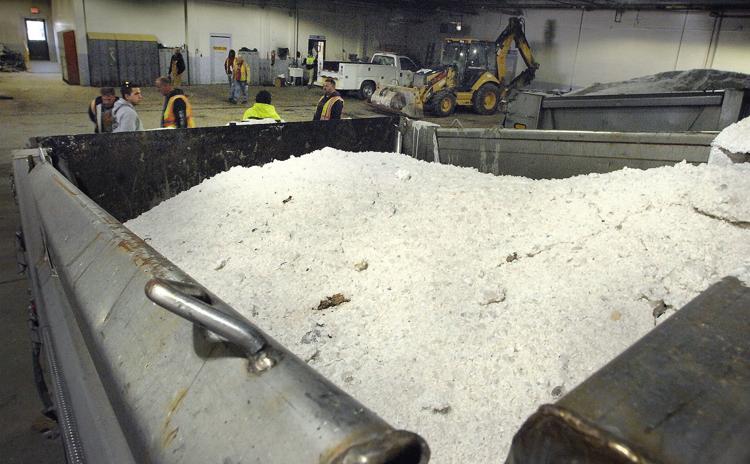 "We have plenty of available salt and are in good shape," Karch said. Aldrich said the same was true for Normal.
"It's been a light winter so far, but here we go now," he said.
Anyone driving south will see higher amounts. Decatur and Mattoon are expected to receive about 6 inches of snow. The Taylorville area could see 7 inches.
"Travel will be rough over most of Central Illinois," added Shimon. "Basically, that's all of the way from Interstate 80 south to Interstate 64 near St. Louis."
The snow should taper off to flurries by late Saturday night, he said.
"As the system continues to move east toward the southeastern U.S., snow will spread into Central Illinois Friday night and continue through the day Saturday," forecasters said in a statement released Thursday morning.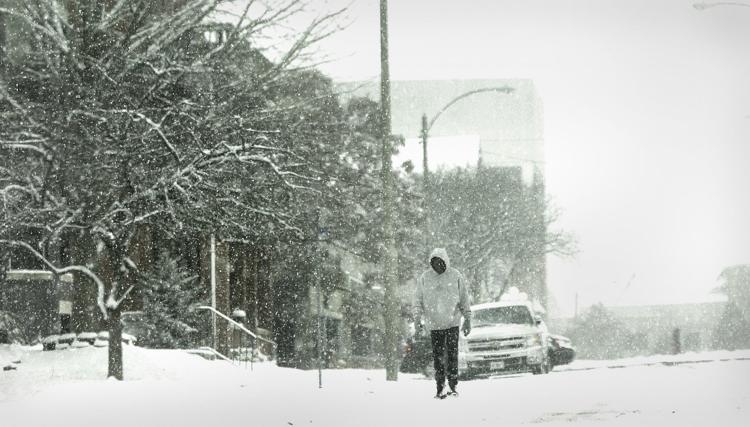 "Some of the snow will become mixed with rain on Saturday, mainly in east Central Illinois and areas along and south of Interstate 70. The heaviest snowfall amounts, of 5 to 7 inches will occur west and southwest of a Springfield to Shelbyville to Olney line. Since the system is still two days away, amounts and location of the heaviest snowfall could change between now and when the system arrives."
The Illinois Emergency Management Agency said Thursday that it is coordinating with state agencies if assistance is needed. State officials urged the public to prepare for the storm.
Friday's high temperature will be around 35 degrees and Saturday's high will be around 32 degrees.
Winds will be out of the east on Saturday and Sunday, with some gusts as high as 15 mph. The sky will clear as next week begins, and temperatures will warm up slightly, hitting 37 degrees by Wednesday.
---
❄️ From the archives: Major snowfall of years past
The ice and snow storm created a little more work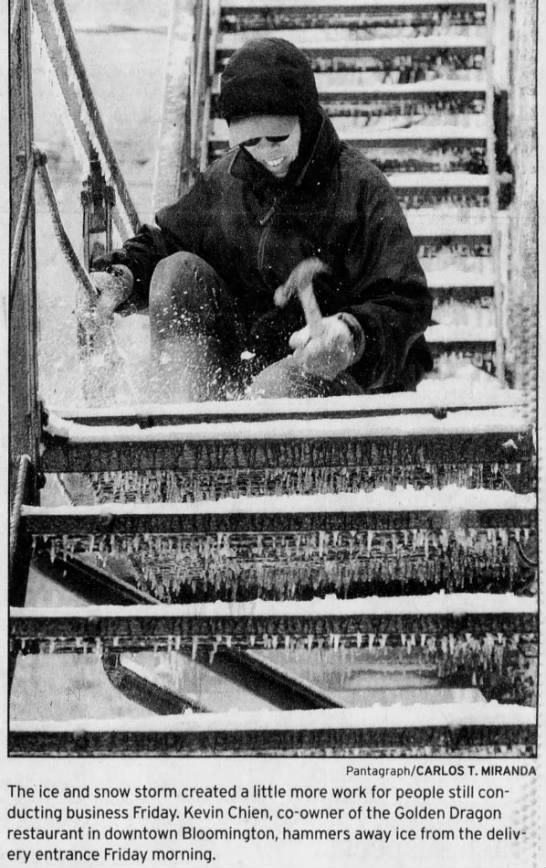 Blanketed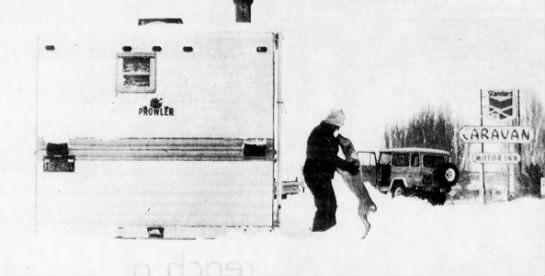 Bring chamois!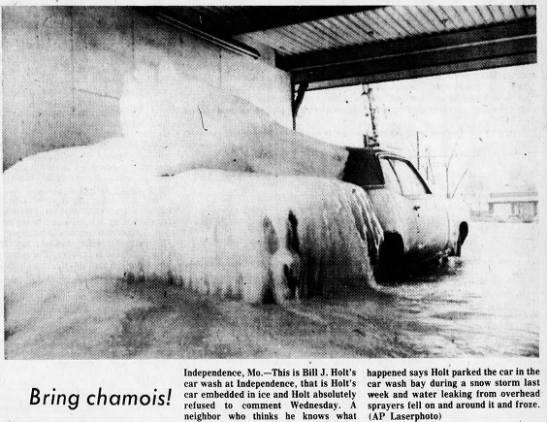 Motorist pulled free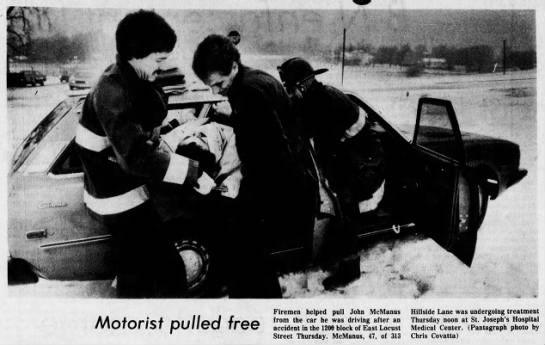 Snow Days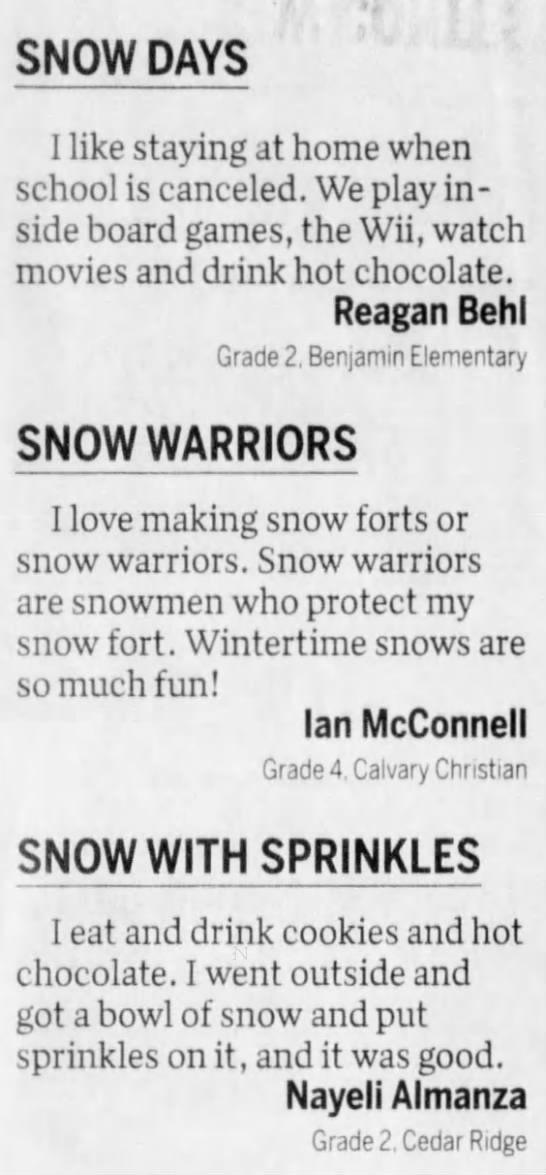 Storm Gets Good Jump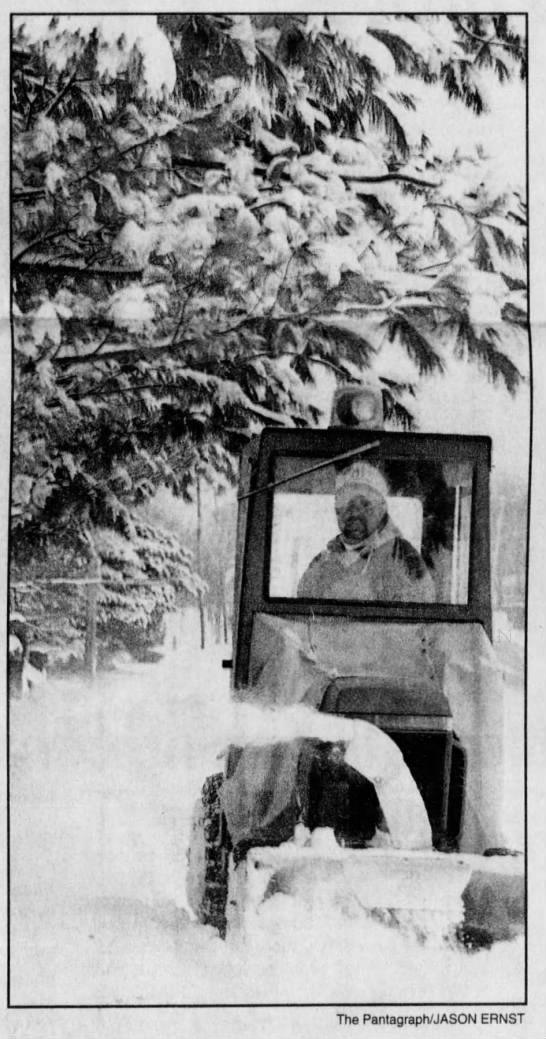 Dave Harrison used a snow blower to clear knee-deep snow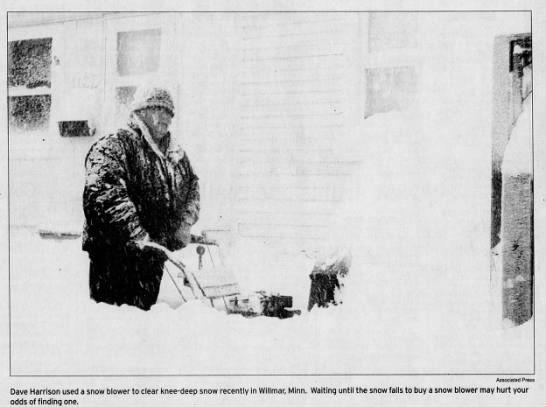 Storm adds to cost of winter

State blanketed by snow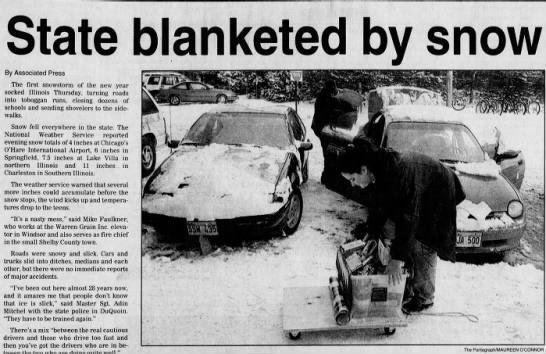 Play Safe - Be Prepared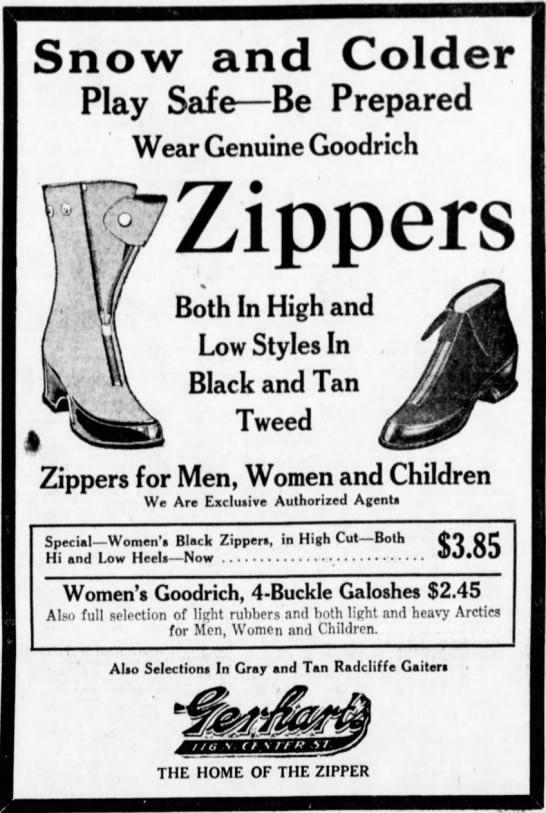 Armed Escort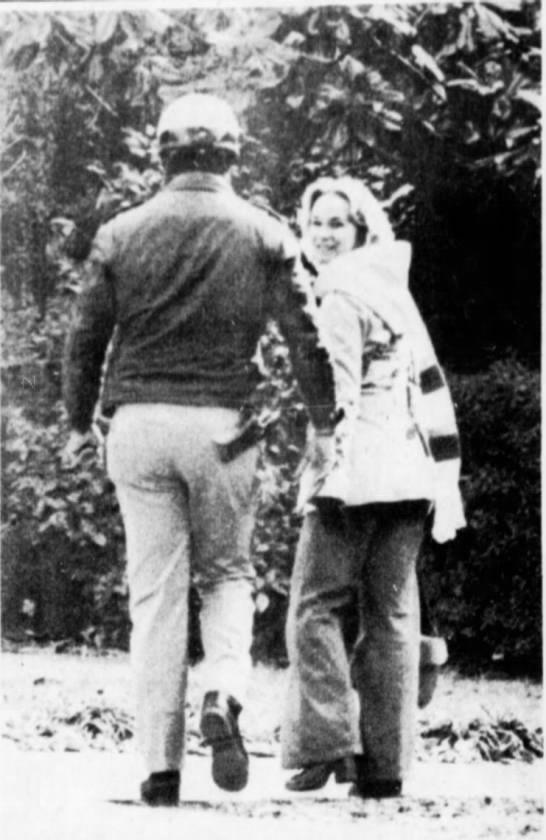 Snow activities to make most of kids' winter fun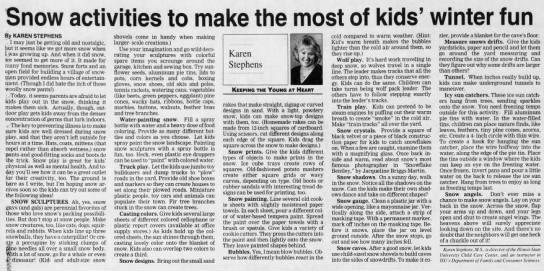 Maintenance workers remove snow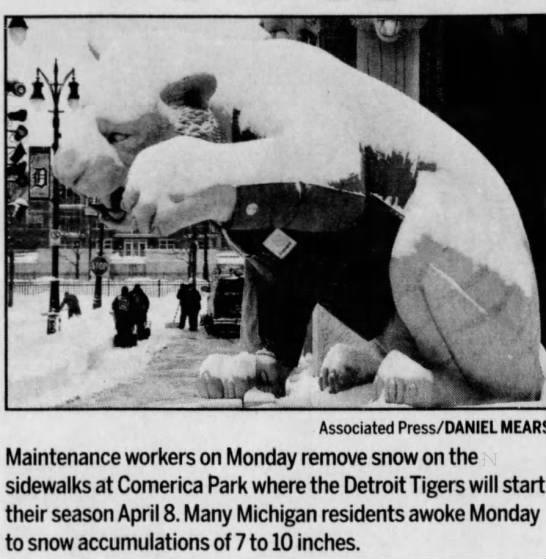 Snowbound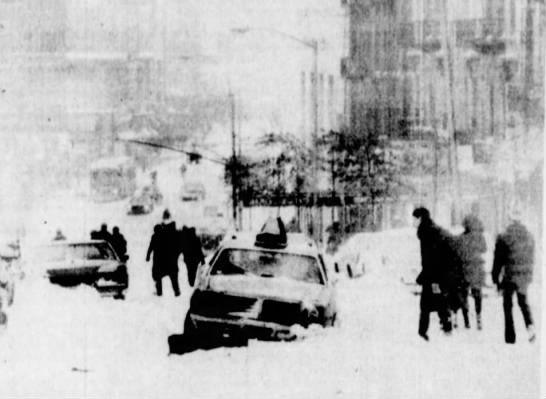 This Week's Winners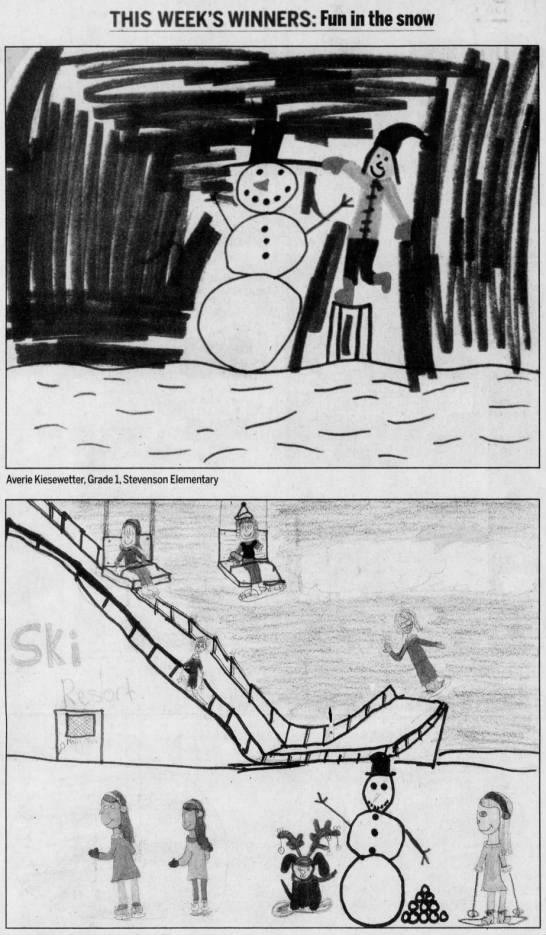 Enigmatic