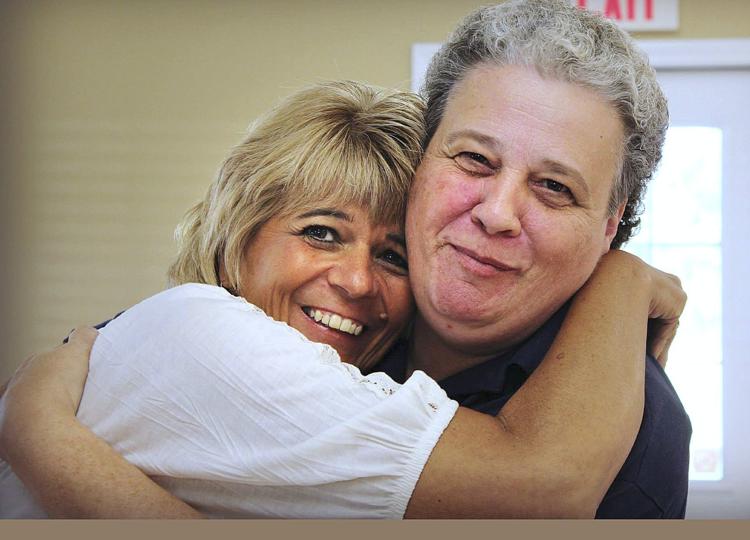 BLOOMINGTON — Bloomington-Normal's "heart twins" are about to celebrate their 50th anniversary. 
On March 5-6, 1969, playmates Kim Hilger, 5, and Kellie Shepherd Eastman, 4, — who each had a hole in their heart — had open heart surgeries on back-to-back days in Chicago.
The irony of Bloomington playmates having the same congenital heart defect, then having the same surgeries performed at the same time, prompted Bloomington-Normal to adopt the young girls. They were nicknamed "the heart twins," The Pantagraph reported, with blood drives conducted in their honor, boxes of letters of support written to their families, and gifts given when they returned home. 
Fifty years later, Kim still lives in Bloomington and Kellie lives in Lexington, Ohio. And, they are healthy and still best friends.
"We're still the heart twins," said Kellie, 54. "But growing up, we didn't understand the irony. It was just a part of life."
Kim and Kellie agreed to tell their story during Heart Month, in part to focus on medical improvements that have been made in treating their condition and because their story reflects the importance of following up with a health care professional when a medical problem is detected.
"We had six months to live and we're here 50 years later," Kim, 55, said in her Bloomington home this week.
Kim and Kellie were playmates and were well known in the Miller Park neighborhood where they grew up. Their families were close.
"That neighborhood was our home," Kim recalled.
While the girls were active, they tired out easily.
"Kellie was a ball of fire, but she would tire out pretty quick," recalled her father, Wes Shepherd, of Bloomington.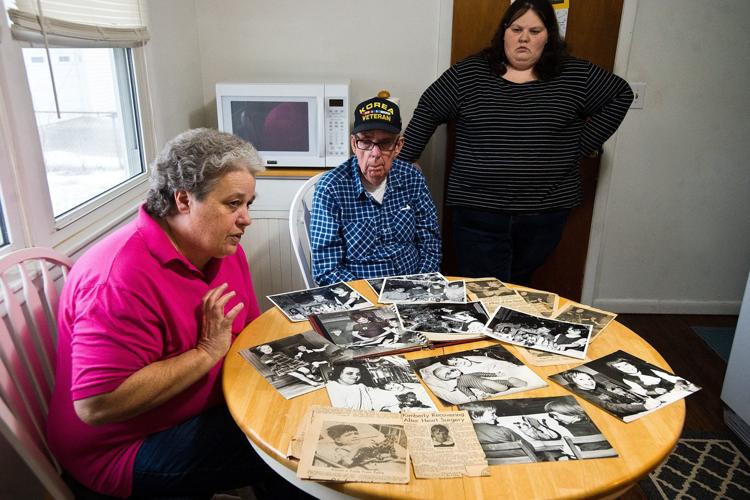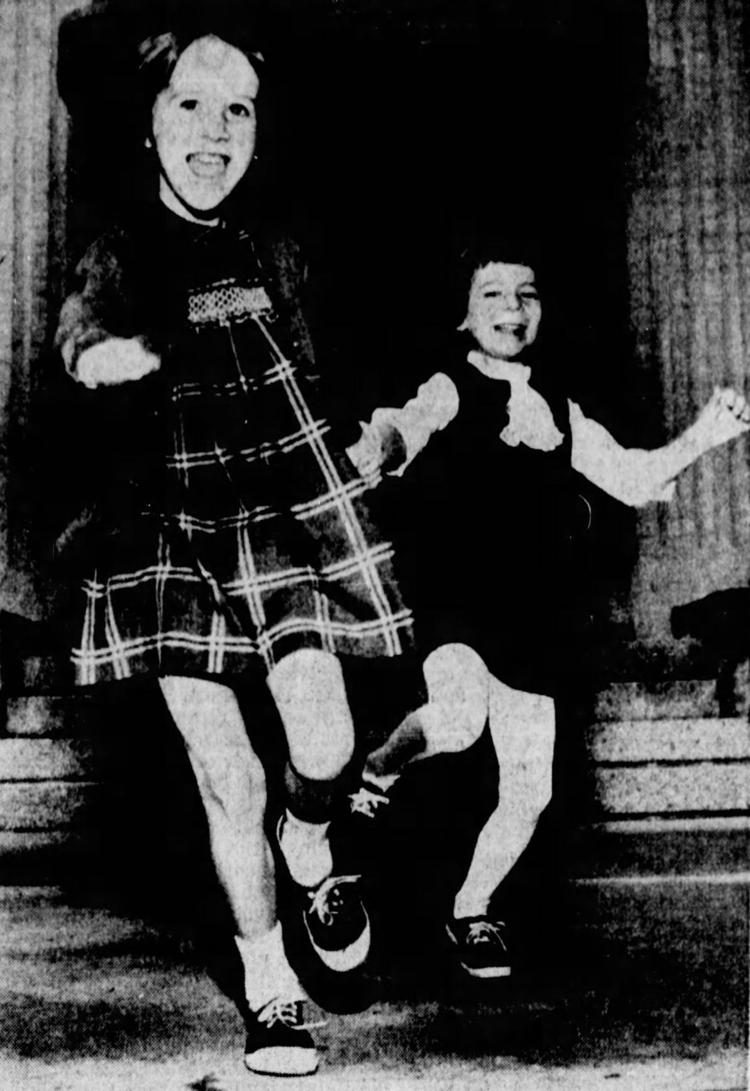 "Kim was very lethargic," said Stella Kidwell, Kellie's mother, who now lives in Ohio. "Kellie was to a certain degree, but mostly her lips would turn blue from overexertion."
They were diagnosed with atrial septal defect, a birth defect that means there is a hole in the wall that divides the upper chambers of the heart. Smaller defects may close on their own during infancy or early childhood.
But when the girls still had the defects at ages 4 and 5 and it was resulting in shortness of breath and fatigue, doctors decided that open heart surgery was needed to patch the holes.
Kellie's hole was the size of a quarter; Kim's the size of a nickel. The danger was that extra blood volume could overfill their lungs, weakening the right side of their heart and leading to pulmonary hypertension.
"My mother told me later that they told her I had six months to live without the surgery and, with surgery, I had a 50/50 chance of survival," Kim said.
"We were both put on a heart/lung bypass machine during surgery," Kellie said. "They stopped our hearts (during surgery) and then revived them."
Kim's surgery was performed March 5, 1969, at Cook County Children's Hospital. Kellie's was performed the next day at Illinois Research Hospital.
"Not knowing whether your daughter would come through it alive was the worst thing I've been through in my life," said Kellie's mother.
Both surgeries were successful.
"I was a new person when I found out they were OK," Kidwell said.
Because both girls needed 10 pints of blood for surgery, Bloomington-Normal residents responded by donating 71 pints.
"When they started asking for blood, that's when they (the community) nicknamed them the heart twins," Kidwell recalled.
Even when the girls returned home later in the month and recovered, the nickname stuck.
"I don't know that we thought much about it," Kellie said. "We were the heart twins."
Kim and Kellie remained friends and their children became friends, even after Kellie, an office manger, moved to Ohio.
Kim, who works in food service at Bloomington's Irving Elementary School, didn't understand the significance of their experience until she had atrial fibrillation (quivering heartbeat) several years ago. She was revived by a defibrillator and believes her a-fib was caused by the build up of scar tissue from the surgery so many years ago.
"I'm happy we got to live this long," Kim said.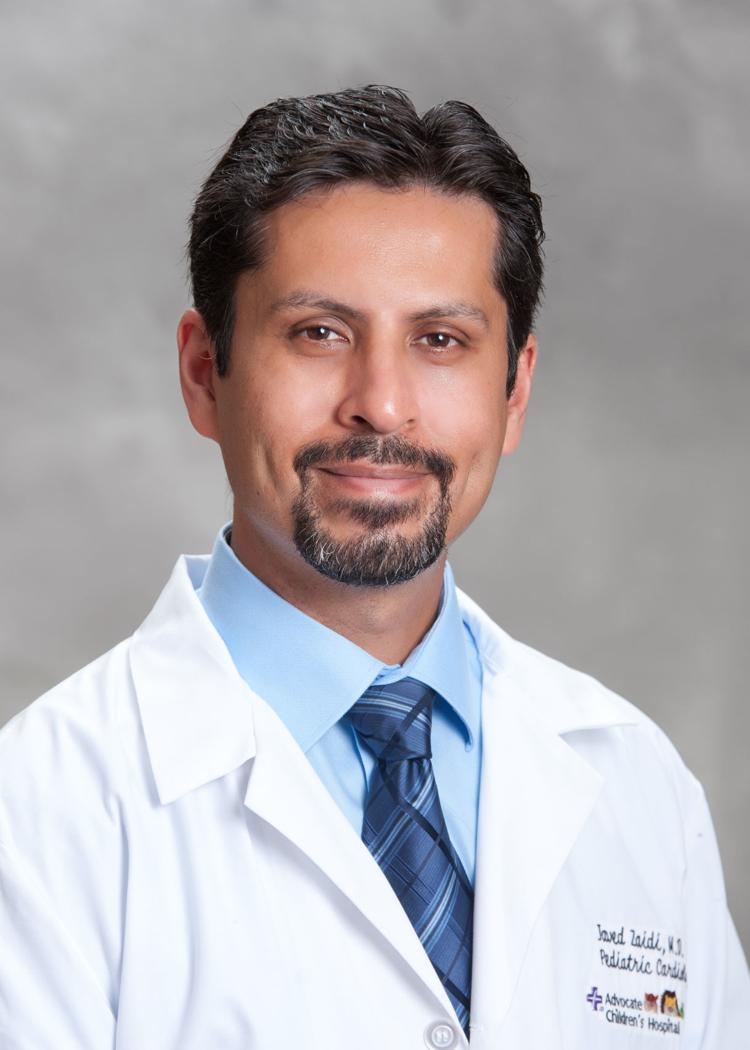 Dr. Syed Zaidi, a pediatric cardiologist at Advocate BroMenn Medical Center in Normal, noted that today, most larger atrial septal defects that don't close on their own are repaired using cardiac catheterization. A catheter is inserted into a blood vessel in the groin and guided to the heart where a mesh or plug is placed to close the hole.
"Now it takes a couple hours in the (cath) lab and they go home the next day," Zaidi said. "In those days, recovery was longer. We've come a long way in this field."
"Medical technology keeps improving," Kellie said.
"With it being heart health month, it's a good time for people to get a cardiac workup," Kellie advised. If you're diagnosed with something, you may be scared, but the earlier medical conditions are treated, the better the outcome, she said.
"If they could do it at (ages) 4 and 5," Kellie's mother said, "you can do it."