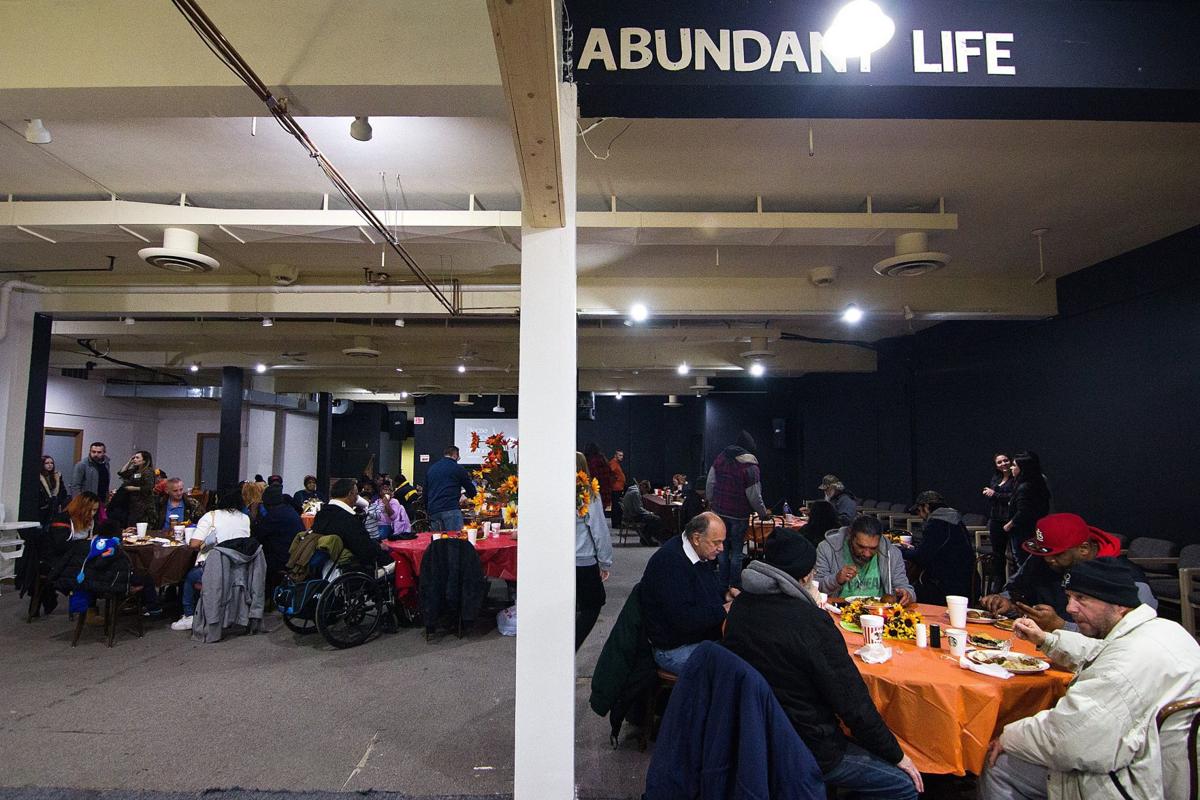 BLOOMINGTON — Since 2015, more than 1,200 people in Bloomington-Normal — homeless, addicted, transient — have found faith, food and foundation through Abundant Life in Christ Church.
Leaders of Abundant Life, 108 E. Market St., have big plans for the three-story building — dormitories and classrooms among them — but outfitting the kitchen to offer hot meals is the current priority.
A ventilation system will make that possible, but the cost could be upward of $30,000. Board member Quinton Koch has issued a $10,000 match challenge, and already has coaxed his sister and brother-in-law, Katie and Bill King of Bloomington, to join him.
The church kitchen is good for coffee, sandwiches and food that can be heated in a microwave, but Thursday's holiday meal was prepared by a local grocery store and paid for by a church supporter. Pastor Charles Ahrens and wife Zhanna envision a full kitchen filled with donated equipment like commercial refrigerators and freezers.
But the ventilation system comes first.
Right now, the first floor has the sanctuary; food, clothing and hygiene pantries; a laundry room; day center; and the kitchen. Part of the second floor includes three occupied apartments that were grandfathered into the building, with room for two dormitory rooms for short-term housing; another laundry room; and shared bathrooms. Stackable washer/dryer units are on the wish list for that floor.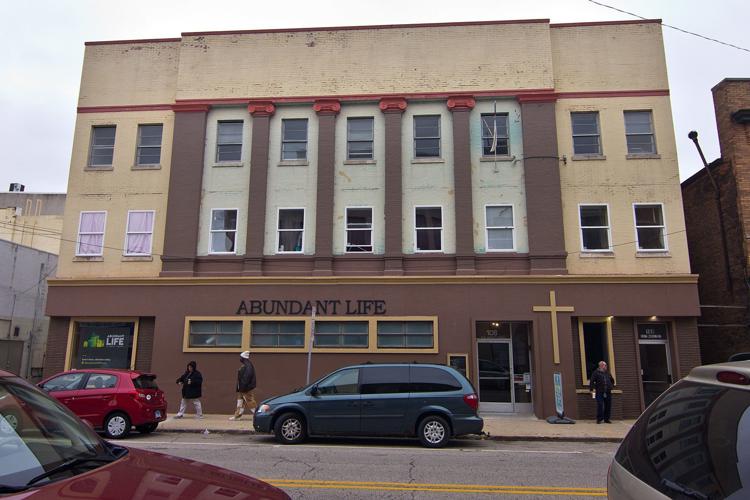 You have free articles remaining.
The third floor will house the ReStart program, where residents could live for six months to a year as they get back on their feet.
Money is another matter. In addition to the vent system, the building needs a sprinkler system estimated at $75,000. The second floor work is estimated at $125,000; the third floor could be as much as $300,000.
Smaller, routine donations always are needed: bedding, blankets, pillows; hygiene items like shampoo, toothbrushes, razors, antiperspirant, tampons and sanitary napkins, and incontinence products. Clothing — especially new underwear and socks — always is welcome, as are prepaid cellphones or cellphone minutes. 
Abundant Life is a 501(c)3 organization, so donations are tax-deductible as allowed by law. Monetary donations can be mailed to 108 E. Market St., Bloomington, IL 61701; donated by credit card at https://www.paypal.me/abundantlifebn; or donated at abundantlifebn.com, which also includes links on how to volunteer.
The church will host its fifth Christmas Extravaganza talent show from 6 to 7:30 p.m. Dec. 20. 
---