SAN FRANCISCO — A Bloomington couple hopes to return to Illinois this month, after their vacation on a cruise ship was extended after 21 people on board tested positive for COVID-19, also known as the coronavirus.
"We woke Thursday to a letter informing us," Barbara said. "That's when everything started to change. We noticed they had removed the salt and pepper shakers from the tables. We couldn't touch anything. The staff members were wearing masks and gloves and delivered and prepared everything."
The chief medical officer of the ship, Dr. Grant Tarling, issued a "health advisory letter" to guests and crew aboard the ship. Later that day, officials issued an update which changed the course of the trip.
Following guidelines from the U.S. Centers of Disease Control, all guests were asked to stay in their staterooms while test results on 45 crew members and guests are pending, officials announced. Guests are receiving meal deliveries in their staterooms by room service, and additional television and movie options have been added to in-room programming. Guests from 54 different countries have also been provided complimentary internet service to stay in contact with their family and loved ones.
Crew members wearing masks and gloves delivered trays of food in covered plates, and placed outside the stateroom doors.
More than 400 people have tested positive for the disease in the United States and as of Sunday, 19 deaths have been associated with the coronavirus. Of the 21 people who tested positive on the cruise ship, 19 were crew members.
"They would like to have the people come off. I'd rather have the people stay (on the ship)," he said Friday. "But I'd go with them. I told them to make the final decision. I would rather — because I like the numbers being where they are. I don't need to have the numbers double because of one ship that wasn't our fault."
May said she and her husband are making the best of it.
"The captain (John Smith) comes on about every three hours with an update, even if there is nothing really new," she said. "They are trying to do everything they can to make it as comfortable as possible."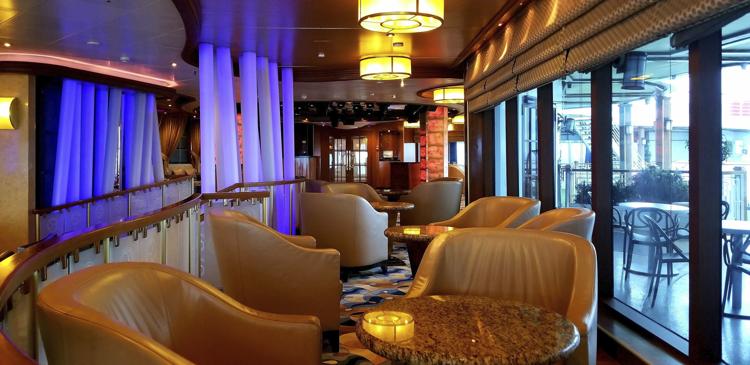 Fortunately, for the Mays, they have access to a balcony and are able to experience the outdoors on a limited basis and converse with others who also have staterooms with balconies.
The ship set anchor about 20 miles off the coast of San Francisco. Barbara reported seeing a helicopter take someone off of the ship which Grand Princess officials confirmed was a critically ill U.S. guest and their travel companion who were transported to a shoreside medical facility for treatment unrelated to coronavirus.
"We enjoyed Saturday because we were able to see the Golden Gate Bridge from a distance," she said. "The highlight was watching this boat 'Miss Tammie,' delivering pallets of supplies and water. We also got to watch a seal that came out to entertain us."
"That may take a couple of days," she said. "They are grouping people and acute care passengers will be in the first group to leave."
Group two will be non-acute California residents and the third group, which includes the Mays, will be U.S. residents from other than California. The final group will be other nationalities.
Barbara May said Sunday night that their group will be taken to Texas or Georgia. "We will be tested when we get to our destination and probably quarantined for 14 more days," she said.
030420-blm-loc-10aircrash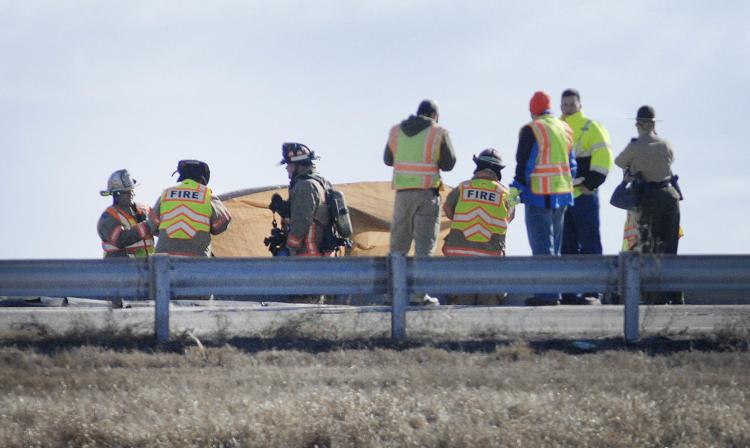 030420-blm-loc-1aircrash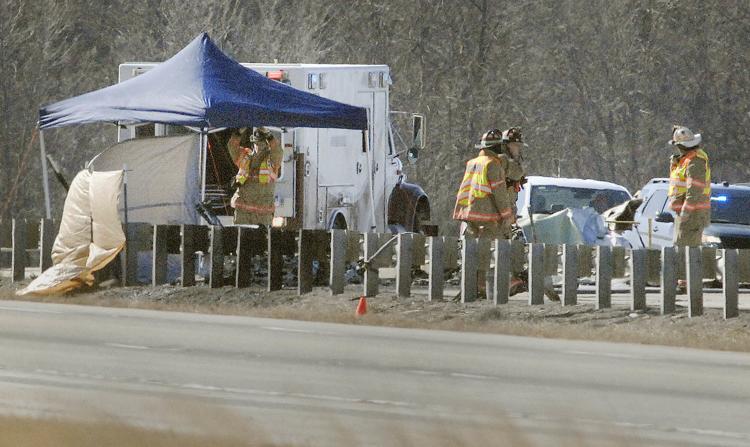 030420-blm-loc-2aircrash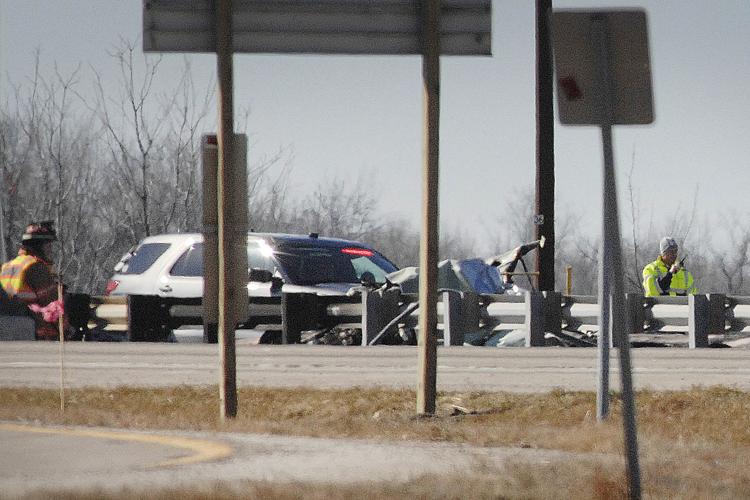 030420-blm-loc-3aircrash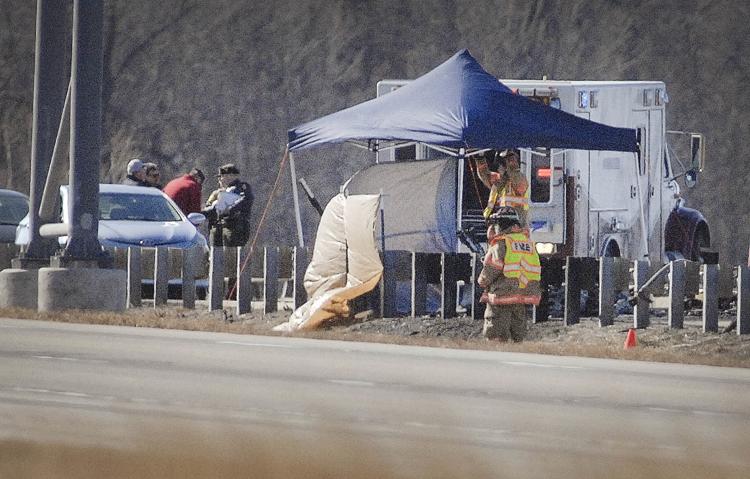 030420-blm-loc-4aircrash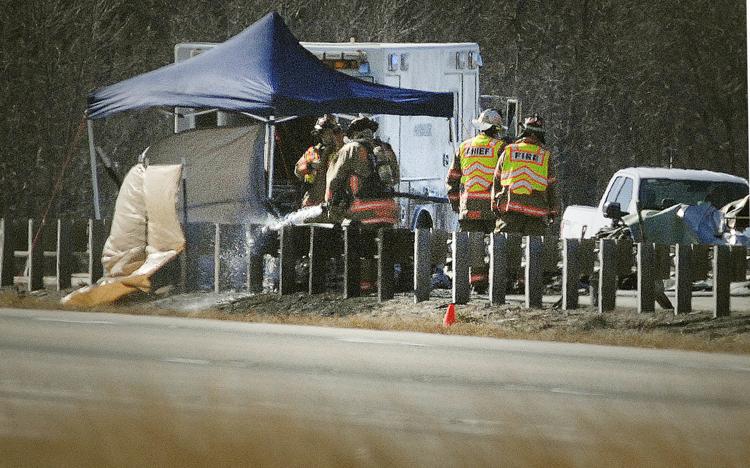 Investigating air crash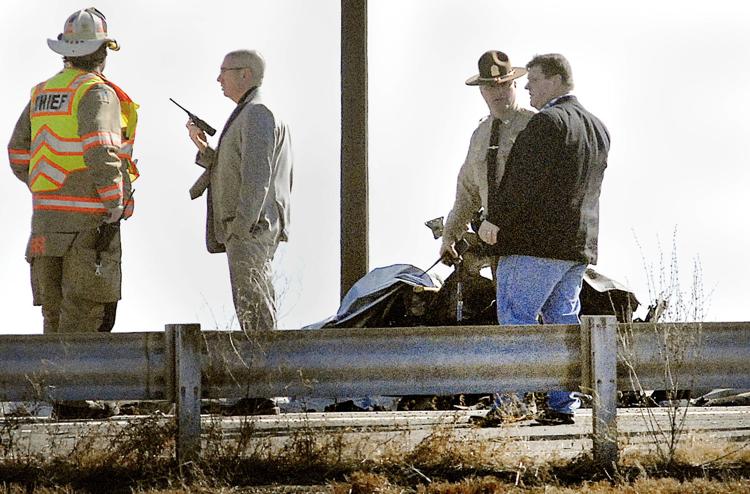 030420-blm-loc-5aircrash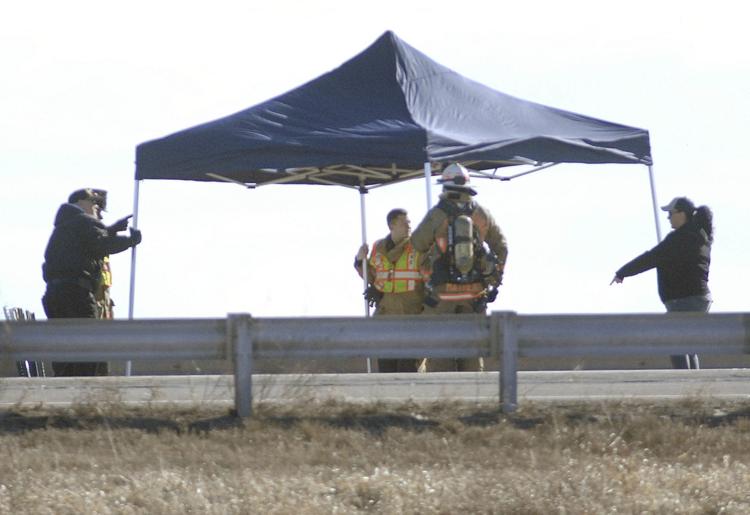 030420-blm-loc-9aircrash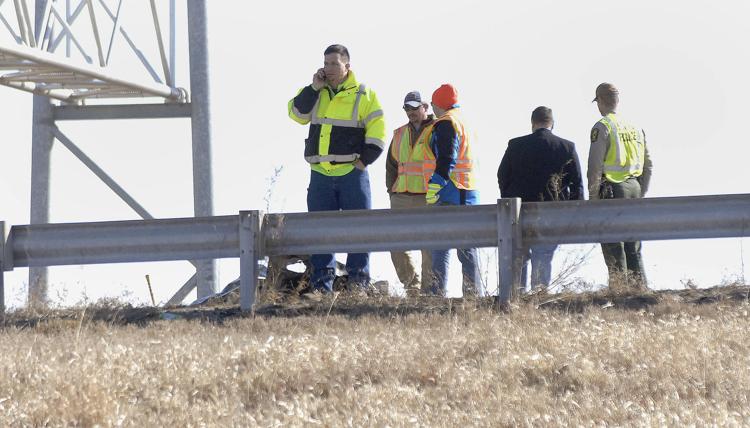 030420-blm-loc-8aircrash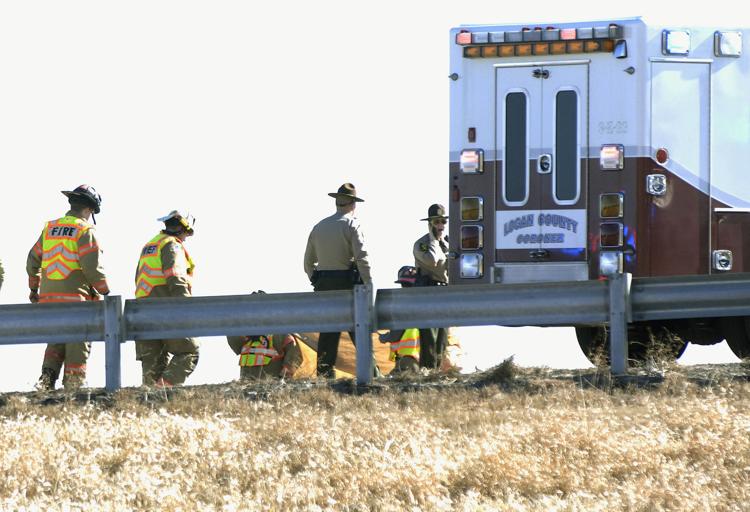 030420-blm-loc-7aircrash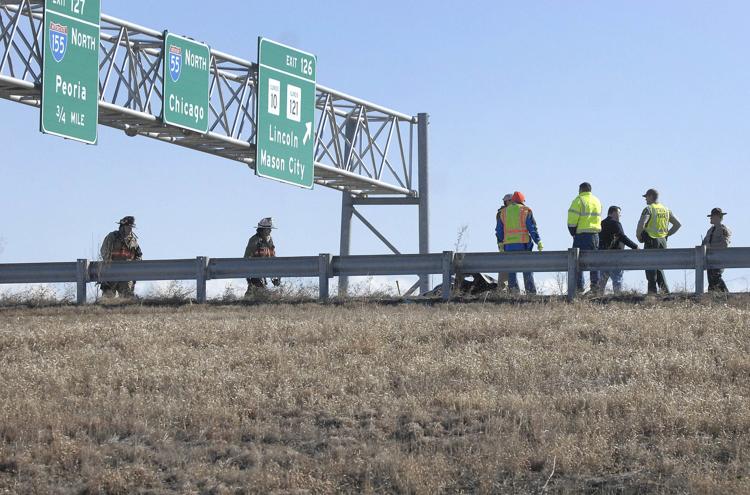 030420-blm-loc-14aircrash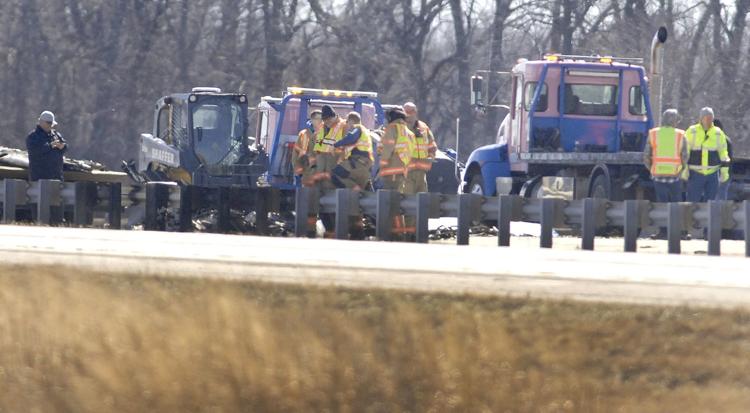 030420-blm-loc-11aircrash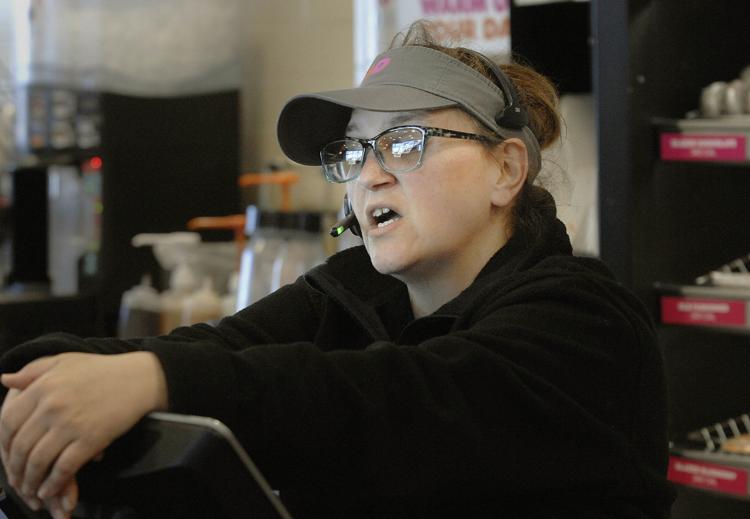 Contact Kevin Barlow at (309) 820-3238. Follow him on Twitter: @pg_barlow
Concerned about COVID-19?
Sign up now to get the most recent coronavirus headlines and other important local and national news sent to your email inbox daily.