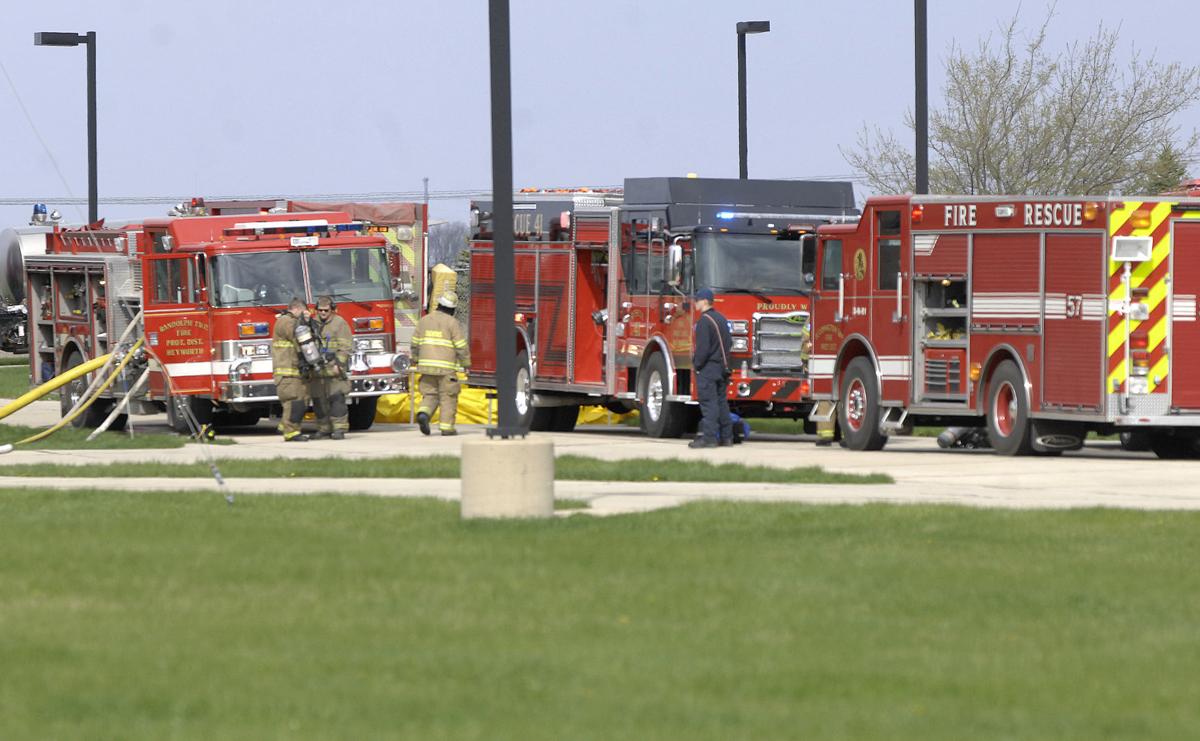 BLOOMINGTON — Operations at the Bloomington-Normal Water Reclamation District are "OK" and moving forward after an explosion Thursday morning damaged a building and left an employee with minor injuries.
"The building that manages our sludge and our gas production is out of commission," district Executive Director Randy Stein said Friday. "We are managing things a little differently and we are meeting (Friday) about how we are going to handle this on Monday. We have some people we are going to talk with about transporting some of our sludge to the west plant for what is called stabilization. We are OK."
The plant, 16041 E. 700 North Road, continued to operate during and after the fire, he said, and the fire damage will not affect water treatment services or the digester conversion of sludge into biosolids, which are often sold for fertilizer and other purposes. The plant serves parts of Bloomington, the village of Downs and the nearby Crestwicke subdivision.
The gas leak was inside the control and boiler room, between two digesters, which tripped monitors at 25% below the explosive limit. An employee planned to check the monitors and take an air sample, but the building exploded as the employee opened the door, destroying much of the room and some wiring. The fire spread through the room and into the roof.
The employee was treated at a local hospital and later released. Two other employees escaped injury.
Contact Kevin Barlow at (309) 820-3238. Follow him on Twitter: @pg_barlow
Get local news delivered to your inbox!
Subscribe to our Daily Headlines newsletter.