NORMAL — Advocate BroMenn Medical Center in Normal, Advocate Eureka Hospital in Eureka and all Advocate-affiliated sites in Central Illinois are being acquired by Urbana-based Carle Health in a transaction that representatives of both sides said will benefit patients, employees and physicians.
Advocate Aurora Health, based in Downers Grove and Milwaukee, and Carle Health announced the acquisition to employees and physicians of each organization on Thursday.
Governing boards of each health system have approved the plan, which is subject to regulatory approval, including by the Illinois Health Facilities and Services Review Board and the Federal Trade Commission.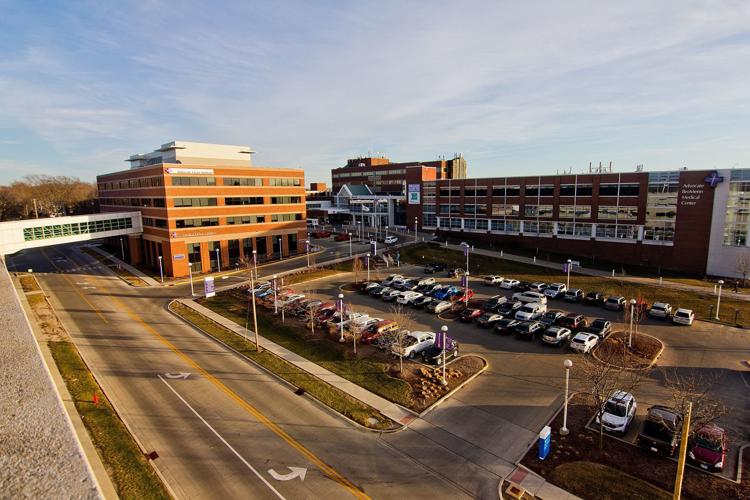 Terms of the transaction were not disclosed and hospital name changes have not yet been determined.
"From day one, we have no plans for staff changes or layoffs," Leonard said.
"During the transition period, care will not be impacted," said Kannaday who, under Carle, will remain president at BroMenn and Eureka. "The same great physicians and staff providing care today will continue."
Leonard said Carle was interested in acquiring Advocate sites in Central Illinois, in part, because they are strong.
"This is a positive, thriving enterprise," Leonard said. "If it wasn't, we wouldn't be interested."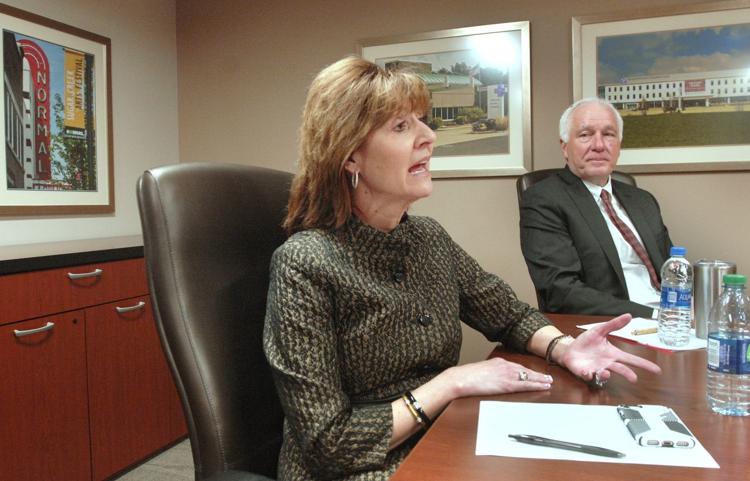 "We are a strong organization in Central Illinois and continuing to grow," Kannaday said. "We are stronger today than we were 10 years ago" when Advocate acquired BroMenn and Eureka.
You have free articles remaining.
The acquisition affects about 2,000 employees and includes BroMenn and Eureka hospitals and other Advocate enterprises in Central Illinois, including the medical group, home care and hospice and joint ventures including the Advocate BroMenn Health & Fitness Center, The Center for Outpatient Medicine and the Community Cancer Center, said Kannaday, who didn't anticipate major changes at any of those operations.
"We have the privilege of joining an incredibly strong regional health care system," Kannaday said. Kannaday said Advocate and Carle have partnered on projects over the years and the acquisition is "the best way to serve our patients, not only in our communities but throughout the region."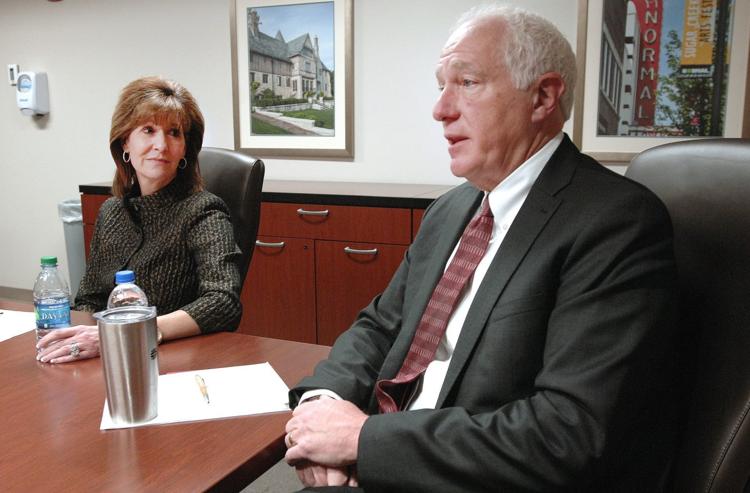 Timing of the acquisition by Carle is "perfect" as Advocate Aurora "is looking to new markets," Kannaday said.
Leonard said he and Advocate Aurora President and CEO Jim Skogsbergh began discussions some time ago after Skogsbergh approached him about a possible acquisition. Leonard said the acquisition makes sense.
First, Carle is based one hour away in Central Illinois while Advocate Aurora is based in the Chicago area and Milwaukee. Carle — which includes Carle Foundation Hospital in Urbana, hospitals in Olney and Hoopeston, Health Alliance health plan (whose coverage area already includes the McLean County area) and Carle Physician Group — has 7,800 employees, Leonard said.
Second, "We are aligned around what is important in health care, which is taking care of patients," Leonard said.
Combining Advocate and Carle sites in Central Illinois will provide "significant growth opportunities" for staff, which is good for patients and the Central Illinois economy, Leonard and Kannaday said.
"That is a huge win for our communities," Kannaday said. "We are very excited about the future."
"Our tradition and our heritage as a faith-based organization will continue and our partnership with our delegate-churches will remain," Kannaday said.
"This is a good thing for the Bloomington-Normal area and Woodford County," Leonard said.
"We will pay fair market value for the entities owned by Advocate," Leonard said. "That fair market value will be defined before the closing between April and July."
Contact Paul Swiech at 309-820-3275. Follow him on Twitter: @pg_swiech.