HUDSON — During a week of discoveries at camp, Jacob Ehrich found a powerful gift.
"I have a quiet voice because I'm shy," the 10-year-old Bloomington boy said, taking a break between activities at Timber Pointe Outdoor Center at Lake Bloomington. "I get to speak up here.
"The counselors want me to be louder so I'm not so shy," he explained Thursday. "Since we're in Mother Nature, it's OK.
"But (after camp) I'm going to try to not be so shy," said Jacob, who just finished fourth grade at Sheridan Elementary School in Bloomington.
"Some bad stuff could happen and I need to speak up to do what's right," he said.
Jacob is among 92 students entering fourth through sixth grades from Bloomington District 87 and McLean County Unit 5 who are participating this week in Camp Limberlost. Campers are identified by their teachers as children who could benefit from a summer camp experience but may not have that opportunity without Camp Limberlost, said Scott Seibring, camp co-chair with Paula Pratt.
They are members of Bloomington Kiwanis Club, which has sponsored Camp Limberlost since 1940 and covers campers' costs through fundraisers, such as their annual pancake days and Mother's Day flower sales. The week-long camp was started by The Pantagraph in 1931.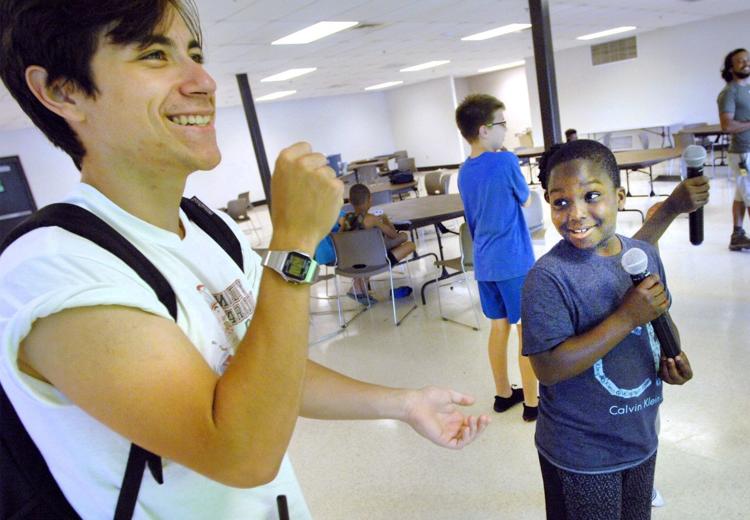 "While they're here, they work on things like conflict resolution, developing respect for each other and confidence in themselves, but a big part of it is just letting kids be kids," said Seibring, as campers played in a pool behind him.
"They learned that it's OK to be angry but it's not OK to fight," McBride said.
You have free articles remaining.
"Those are things we are trying to create so, when they transition out of camp, they have a few more tools when they return to the classroom, to their families and to wherever they are spending their summer," McBride said.
Ehrich said the camp "helps me to socialize more. I've learned to make new friends."
He also has enjoyed nature.
"They have beautiful sunsets here," he said. He said he's seen a fox, beaver, birds and hedgehogs at camp.
"I like the pretty colors of the animals," he said. "It makes me feel happy."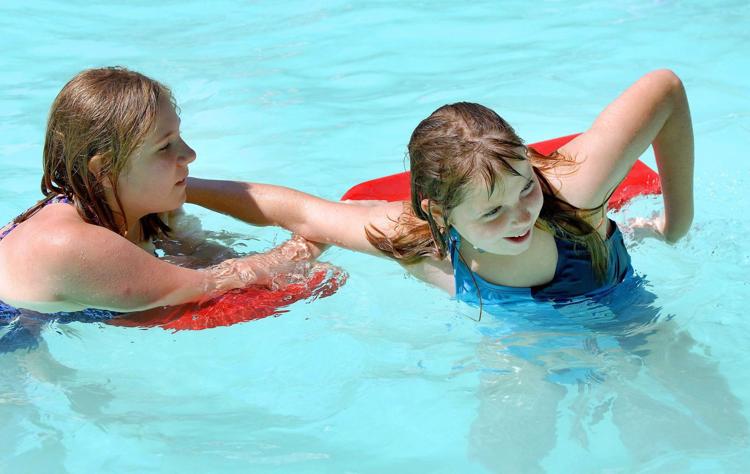 Addi Vincent, 10, of Normal, who just finished fifth grade at Hudson Elementary School, said, "I learned just to be yourself. Just be nice to people.
"Make your own way," Addi advised. "Be the better person when someone wants to get into a fight with you."
Emmanuel Zoungonou, 10, of Normal, who just completed fourth grade at Oakdale Elementary School, has enjoyed zip-lining, horseback riding, archery and canoeing.
"I learned you always have a choice. You can always do new things and have your own fun. You can experience a lot of stuff that you never ever knew because, if you did not know how to do something, you could always learn," Emmanuel said. "I think it's cool to discover new things.
"I learned to make new friends..." he began.
Jacob put his arm around Emmanuel and completed his sentence. "... and to always have my friend's back."