LEAVING THE LAND OF LINCOLN
Central Illinois fights population loss
Aging population, fewer jobs and high property taxes among causes
BLOOMINGTON — Bloomington-Normal and Decatur have different outlooks for local population growth, but a common approach: work together to keep and attract as many people as possible.
"We fully recognize our growth rate has slowed down, and that is why we are making a collective effort to address the economic aspects leading to a slower growth rate," said Vasu Pinnamaraju, executive director of the McLean County Regional Planning Commission.
"I think the initial numbers that we see (show) a loss in (Macon) County of 500 or 600 total population, and that tells me maybe the population decline has leveled off," said Decatur City Manager Tim Gleason. "We might be at the beginning of a turnaround."
From mid-2010 to mid-2017, McLean County gained 2,485 residents, while Macon lost 4,976, according to U.S. Census Bureau estimates. That's a 1.5 percent jump for McLean, from 169,805, and a 4.5 percent decrease for Macon, from 110,777.
Over the previous decade, McLean County gained 18,961 residents, and Macon lost 3,696.
The state lost .3 percent of 12,841,196 residents from mid-2010 to mid-2017.
Many officials were reluctant to discuss the causes of the declines, but Decatur City Councilman Pat McDaniel said many factors are at play, including an aging population, fewer jobs and high property taxes.
"There's a real shortage of workers in many communities, especially rural areas and small cities. Young people are looking to go to big cities, so employers follow," said McDaniel. "If people can't find jobs they want in Decatur, they'll move, and it's the same with Bloomington."
Pinnamaraju said though slow growth is a warning sign, it may not change the core of Bloomington-Normal, in part because a strong, highly-educated local workforce and good job opportunities  help sustain each other.
"You wouldn't see a huge shift, but definitely your housing values will be impacted, and the type of businesses you attract to the community will change," she said. "Most of the jobs (in Bloomington-Normal) are service and white-collar, and that's a distinct advantage."
"You look at every working individual adult as a contributing factor to the economy: they buy cars, buy or rent homes and contribute to retail sales," he said. "Every foot in our community has a contributing factor to the overall economy, so it does hurt to lose (growth)."
Macon County Clerk Steve Bean said sustained losses have taken more of a toll there. Lower tax revenues have cut into municipal budgets, he said — though governments in both counties are currently struggling with budget issues caused by declining state revenue and new fees.
"Any loss of revenue and population matters to a community that has challenges, but I really think we've seen the bottom and are rebounding in both," said Gleason. "Once you find a way to stop the bleeding first, then you can heal the community and the region."
Ryan McCrady, president of the Economic Development Corporation of Decatur and Macon County — as well as a former Decatur city manager — said the biggest thing the population losses have given Macon County is motivation to band together and rebuild.
"Different government entities over the past few years have been more collaborative," said Gleason. "We're still in the midst of some challenges, but there's far more opportunities."
For both counties, that means more jobs. While "job opportunities are important, crime rate is important, things to do is important and schools are important" for people moving to a community — but the other priorities are supported by residents and taxes that come from jobs, said McCrady.
Gleason said the Macon County Beltway, a $220 million, 22-mile stretch of road that advocates say would help develop Decatur's potential as a transportation hub, could be a big economic development driver.
McCrady promoted "Limitless Decatur and Macon County," a community partnership to promote economic development including a website intended to to promote the area, especially to those who might move to Macon County.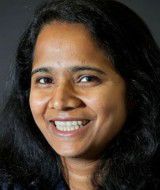 Pinnamaraju said a similar effort in McLean County, "BN Advantage," is "key for the long-term success of this community." 
"BN Advantage needs to be a collaborative effort across public, private, nonprofit, education, everybody who is involved. We all need to work toward this and row our boats in one direction," she said of growing the community.
Despite population trends, however officials across both communities remain optimistic about the future of the region.
"I would speculate we remain stable or have the potential to grow with new opportunities and continue to be a bright spot in the state of Illinois," said Ham about McLean County.
"We've increased the number of jobs in the community and believe that will eventually help us see population increases," said McCrady. "People still want to live in Macon County."
Follow Derek Beigh on Twitter: @pg_beigh