BLOOMINGTON — The first heat wave of the year has taken its toll on Central Illinoisans, leading medical professionals to sound the heat safety alarm leading up to the Fourth of July.
The extreme heat, which began during the weekend, resulted in several people getting overheated and being treated at Saint James and released, Vincent said. Other hospitals did not report treating anyone with heat-related illness.
Still, medical professionals are concerned because Independence Day means outdoor get-togethers and the heat is expected to continue.
The Saint James emergency department has been busier than usual for this time of year with heat-related illnesses, Vincent said.
"Typically, we've had more hot days leading up to the Fourth of July but we've been enjoying a cool, wet spring. All of a sudden, it's turned into summer. We're ill-prepared," he said.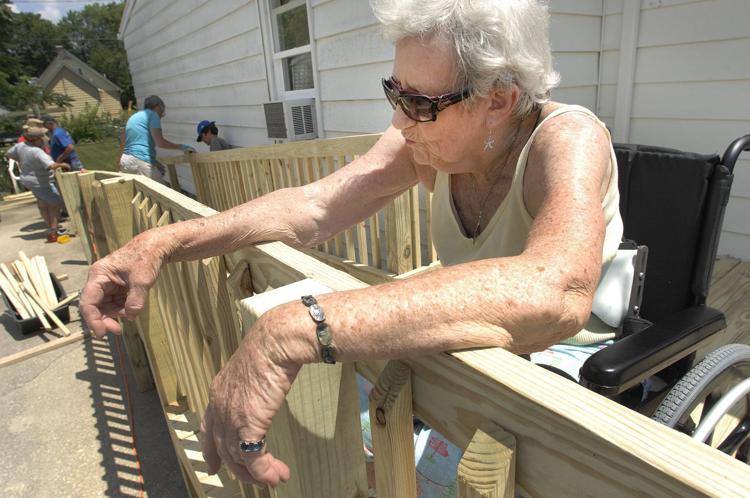 You have free articles remaining.
Older adults and young children are at greater risk because they can't cool off as quickly as most adults, Vincent said.
"Because you feel fine, that doesn't mean your children or grandma feel good," Vincent said. Risks are heat cramps (painful spasms), heat exhaustion (heavy sweating, dizziness, headache) and heat stroke (high body temperature, rapid pulse, possible unconsciousness or seizure).
If experiencing heat exhaustion or cramps, get indoors, cool off and re-hydrate, Vincent said. If experiencing heat stroke, call 911.
In addition, the Illinois Department of Human Services has opened its offices as cooling centers from 8:30 a.m. to 5 p.m. weekdays. DHS offices within a 50-mile radius of Bloomington-Normal are at 501 W. Washington St. and 207 S. Prospect Road, both Bloomington; 1550 Fourth St., Lincoln; 2970 Court St. and 200 S. Second St., both Pekin; 211 Fulton St., Peoria; 707 E. Wood St., Decatur; and 1307 N. Mattis Ave. and 705 N. Country Fair Drive, both Champaign.
Home Sweet Home Ministries Billy Shelper Center, 303 E. Oakland Ave., Bloomington, which has rooms available for people who need shelter, opens its lobby from 8 a.m. to 8 p.m. for people who need to cool off, Chief Operating Officer Matt Burgess said. People also are welcome to have a meal and cool off during lunch and dinner.
While The Salvation Army of McLean County's Safe Harbor Shelter, 208 N. Oak St., Bloomington, is at capacity, people are welcome to come in and cool off during the day, said Social Service Director JoAnna Callahan.
Contact Paul Swiech at (309) 820-3275. Follow him on Twitter: @pg_swiech