BLOOMINGTON— A sense of relief washed over Kristen Braffet on Thursday as she picked up paperwork that erased a teenage mistake from her record — and started a new chapter in her life.
Now 31, Braffet returned to McLean County this week to pick up the judge's order sealing her felony conviction.
"The chains just fell off my body when I picked it up. I erased the last 12 years of my life," she said.  
Now married and living in Kentucky, Braffet is the mother of three and plans to attend the University of Louisville School of Law. 
As a teenager, she did not understand the harm of a felony conviction.
Her immediate dismissal from her house cleaning job and refusals from future employers to hire her was the beginning of the consequences that have followed her for more than a decade.   
During her weeklong visit to McLean County to see family, she also made the rounds to see people who helped her get her life on track after the felony.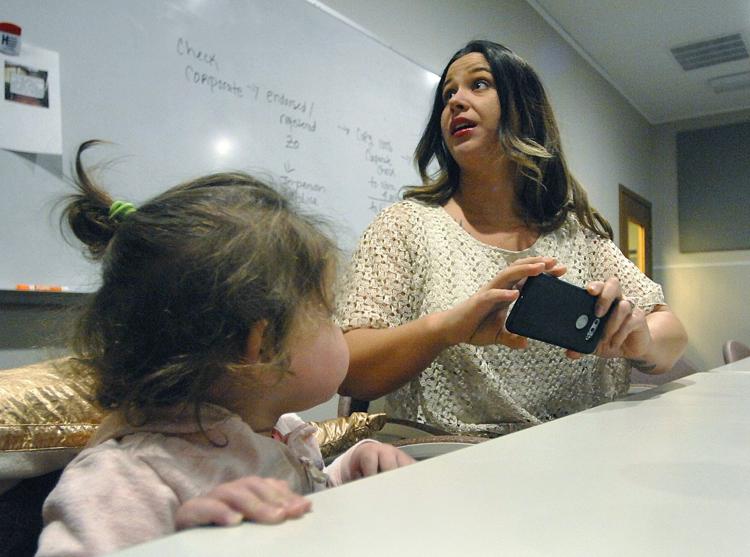 Braffet stopped by the courtroom where her former lawyer, Scott Kording, now serves as a judge. She also visited Prairie State Legal Services, the agency that handled her records sealing, and Project Oz, the Bloomington center for at-risk youth that provided her with transitional housing and employment assistance.
A felon may request that their records be sealed but an expungement is limited to those with misdemeanor charges. Still, the removal of a low-level records through expungement is beneficial, according to Braffet's lawyer, Adrian Barr.  
"For many people, expungement means a fresh start to becoming self-sufficient. People who made mistakes in their youth report a weight being lifted off their shoulders," said Barr, Prairie State's managing attorney.
For people with felonies, having their records sealed means "they now have hope for success in obtaining full-time employment with opportunity for advancement and better housing for their families. Our clients thank us for helping them move forward with their lives," said Barr.
Project Oz program manager Cheris Larson said agency staff always enjoys seeing former clients who have overcome their challenges.
The transitional housing program that helped Braffet has doubled in size since 2006 and now has 17 clients, including a segment for single mothers. A guiding hand from caring adults can make the difference for youth at risk to become homeless and unemployed, said Larson.
"We can advocate for them. We just want to give them another chance," she said. For example, some teens struggle with bad credit attributed to their parents' actions, said Larson.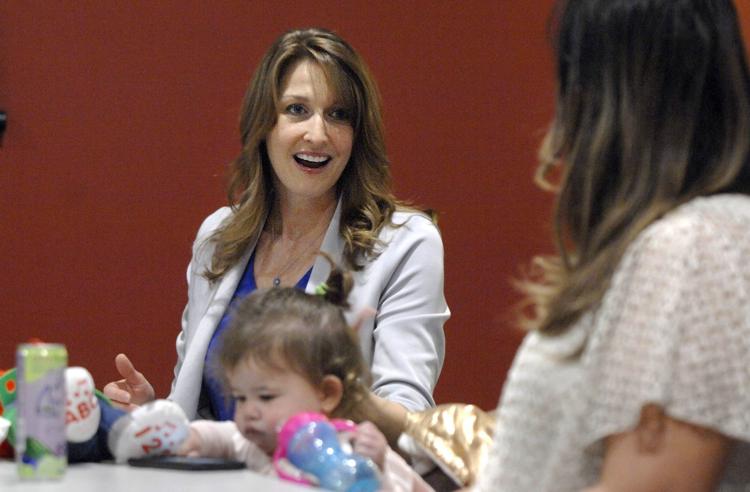 Braffet said Project Oz "felt like the only chance I had after I had burned all my bridges." 
Thanks to Prairie State's legal assistance, she can now check "no" on employment applications, asking if she has a felony conviction. To test the impact of the closed records, one of her first acts was a search of the local court's website to see if her conviction was still listed.
"To not see it there was a blessing," she said.
Braffet is considering a career in family law. She also plans to help others remove their criminal records from public view.
Her brief stint in jail with two women accused of murder taught her a lesson she would like educators to share with young people.
"We need to educate people about the consequences of their decisions. If you know about the possible outcome, you're less likely to engage in the behavior," she said.