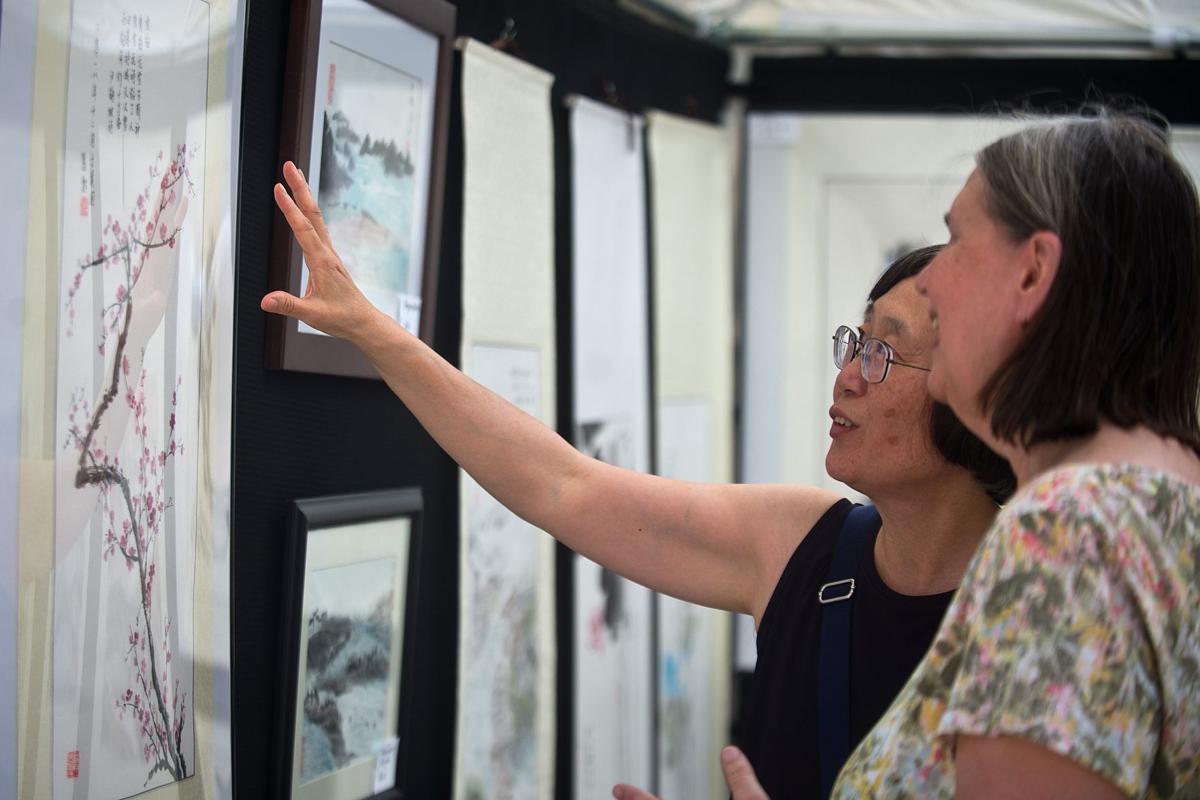 NORMAL — The streets of uptown Normal were packed Saturday as artists and art lovers endured the summer heat for the annual Sugar Creek Arts Festival.
"Right now we're considered to be one of the best festivals in the United States and that's really due to the quality of the artists and the community support," said Doug Johnson, director of the McLean County Arts Center.
The festival continues Sunday from 11 a.m. to 4 p.m. in uptown Normal.
Several of the artists echoed Johnson, crediting the community support with their incentive to return year after year.
"We have a show in Madison, Wisconsin, the same weekend, but we chose to come back here instead because it's just more of a community show," said Mary Ann Holmes, who traveled here from the Kansas City area.
She and her husband create mixed media works under the name M. Robinson Artworks. Their colorful pieces are made from modeling paste and textured using household items like a meat tenderizer or the tires of their child's toy tractor.
After a few more layers and processes, the Holmeses finish their pieces with epoxy, giving them a glass-like sheen.
Su Ge, a local artist who teaches Chinese brush painting at Heartland Community College, brought several examples of her "serious hobby" that she spends more time on since retiring from State Farm last year.
"I love what I'm doing and I want to share what I know," she said. "I want to let more people know Asian art … It's also a good place to meet people, to share the culture."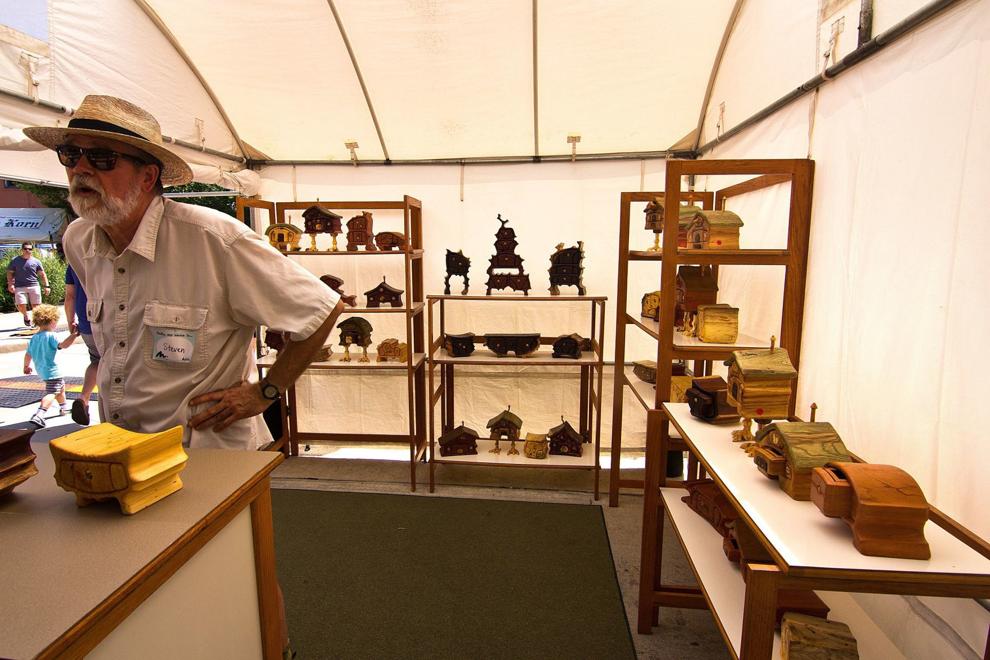 Taking advantage of storm damage, Steven Martin harvests wood from downed trees on his farm in Carterville, then makes small boxes that mimic dressers or cupboards.
Whether they're made from walnut, cherry, cedar or sassafras, each piece has secret compartments with tricks for opening them.
"I like the way the community really supports this when we come out," he said. "That's kind of unusual nowadays to have a community event … They seem to be excited about this, which is a good thing."
About 20,000 people are expected to make their way through the festival throughout the weekend, averaging 1,000 per hour, Johnson said.
"We've made a real effort to keep the footprint of the festival small enough that we can maintain both that quality and ensure that the artists have good sales," he said. "We have a very art-educated community where people have a sophisticated eye when they're looking at work and know quality."
Cheryle Turner traveled from Champaign and was pleased to see the variety of artists, entertainment and food available.
"It's my first time here, but my friend has been here before and there are a couple artists here that she likes to visit," she said. "So we're really seeking out a particular artist and then visiting others."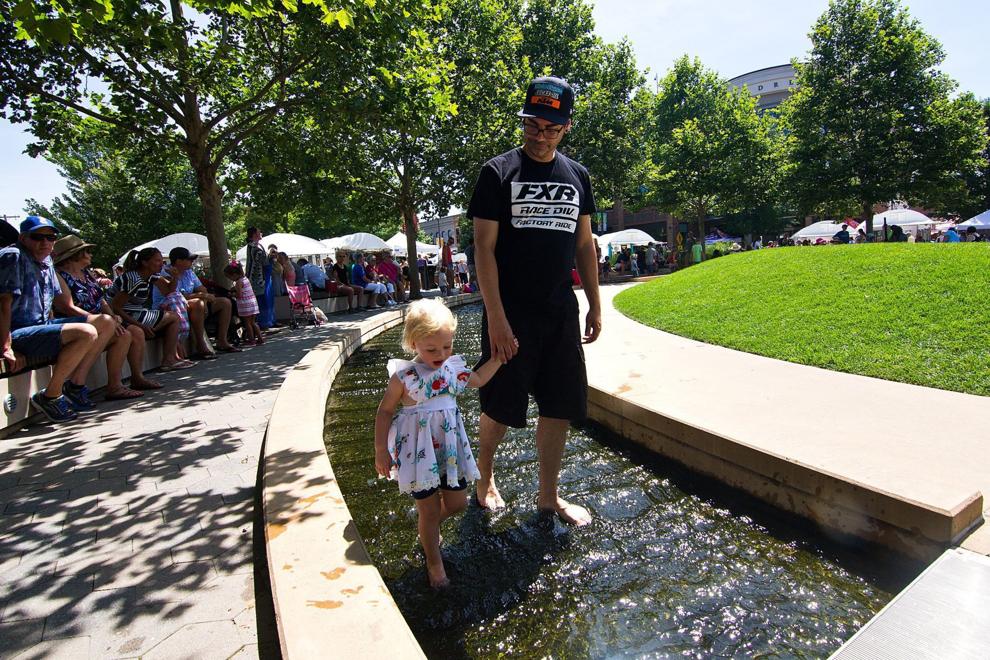 Mike Arendell and 2-year-old Alice of Normal waded through the roundabout water feature, "just trying to stay cool" in the mid-90s heat index.
Alice's mom, Tera Arendell, stood in a shady area to watch and didn't seem to mind when her daughter sat down in the water, dress and all.
The Arendells usually make it a point to visit the festival every year.
"We have one sculptor we like to see every year and I just kind of like to look at the paintings and see what people are doing," said Tera Arendell.
Amberlin Cummings and Collin Beal of El Paso were drawn to abstract art.
"I've known of felt art but I didn't know it could be that, really just be that cool and interesting," Cummings said about the work of Julie Dancs, who traveled from Georgia for the festival.
"We're both artists so we were really interested in looking at the art," Beal said, recalling a few sculptors and mixed media artists who caught their eye.
---
Photos: 2019 Sugar Creek Arts Festival
Photos: Sugar Creek Arts Festival opens in uptown Normal for the weekend
071419-blm-loc-4sugarcreek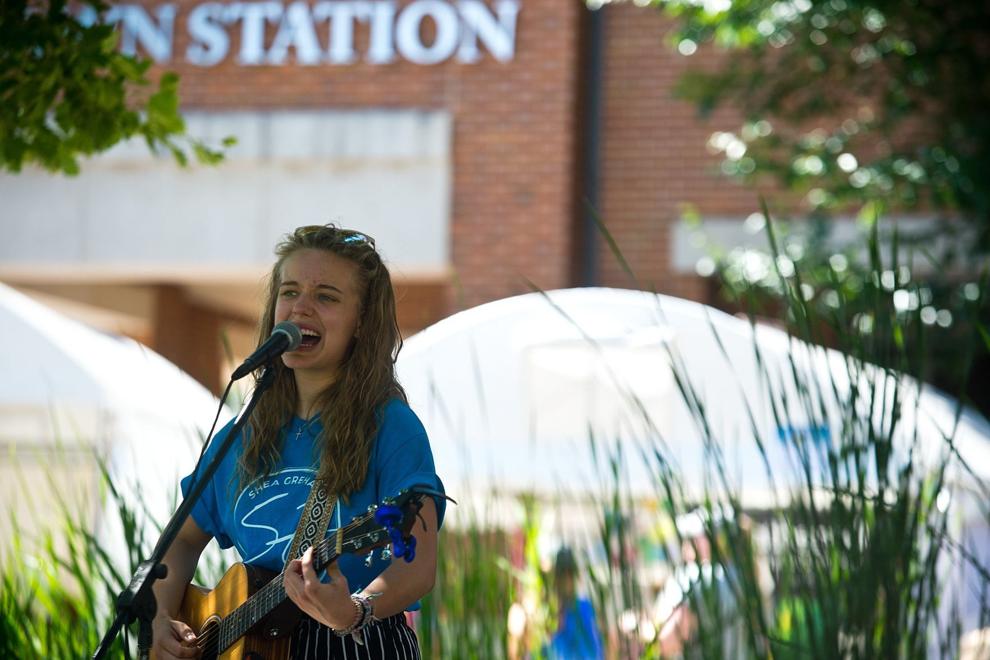 071419-blm-loc-5sugarcreek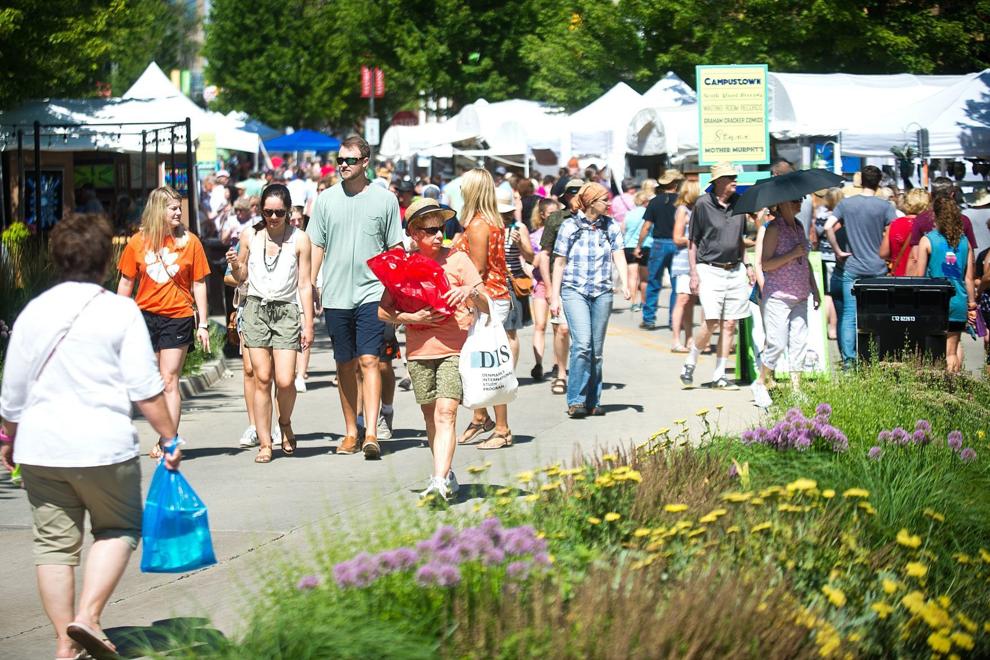 071419-blm-loc-9sugarcreek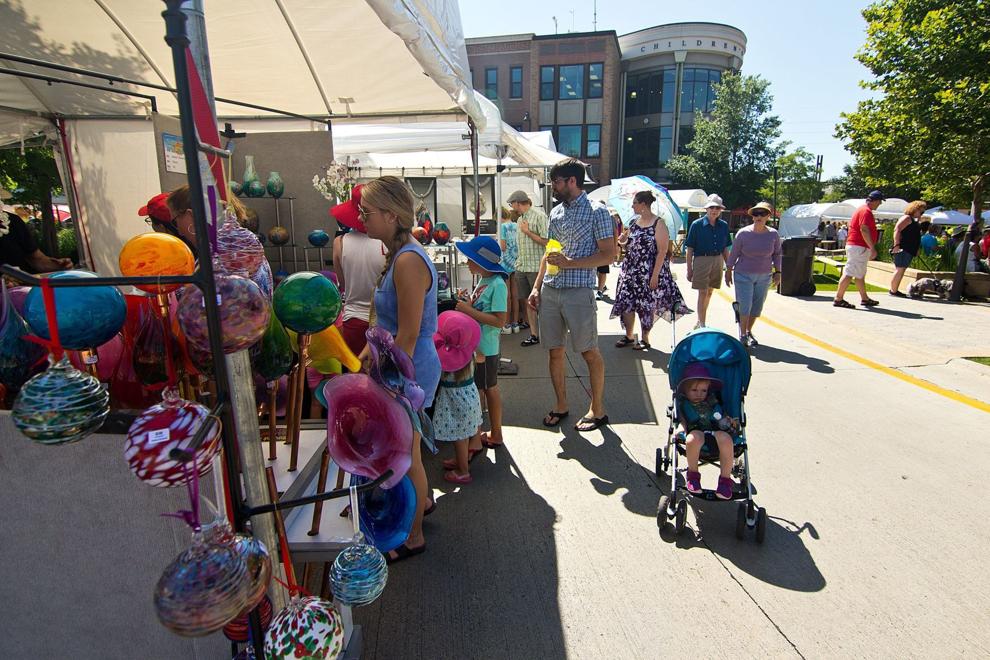 071419-blm-loc-10sugarcreek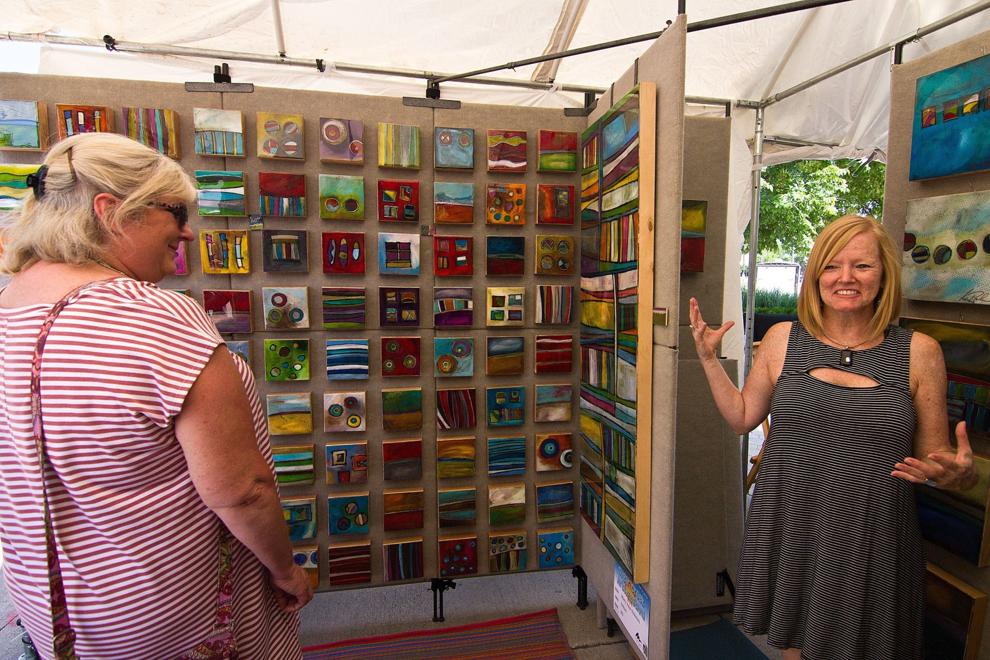 071419-blm-loc-3sugarcreek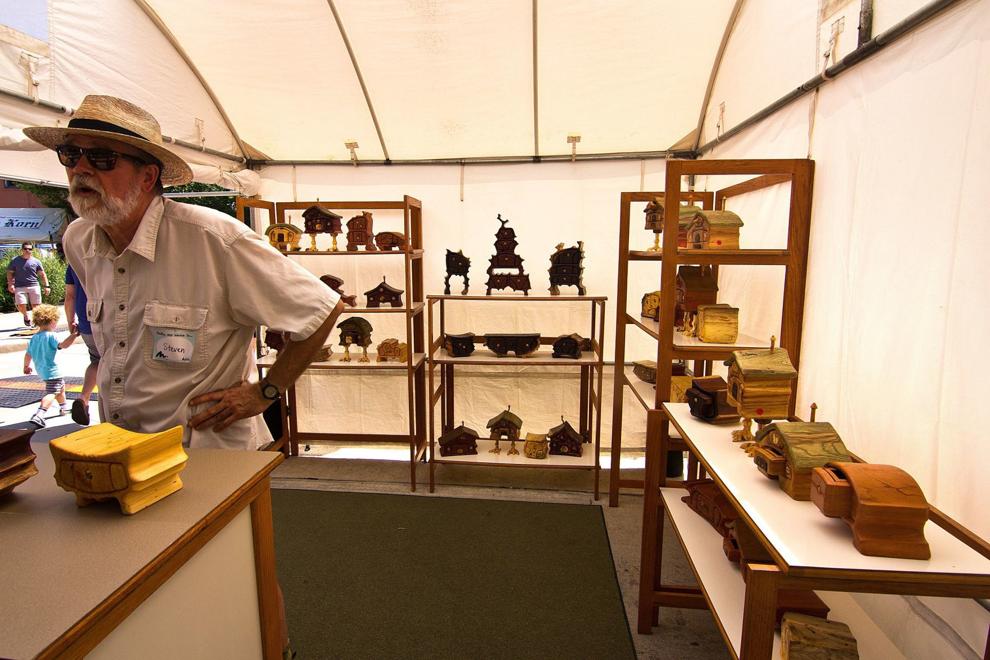 071419-blm-loc-11sugarcreek
071419-blm-loc-2sugarcreek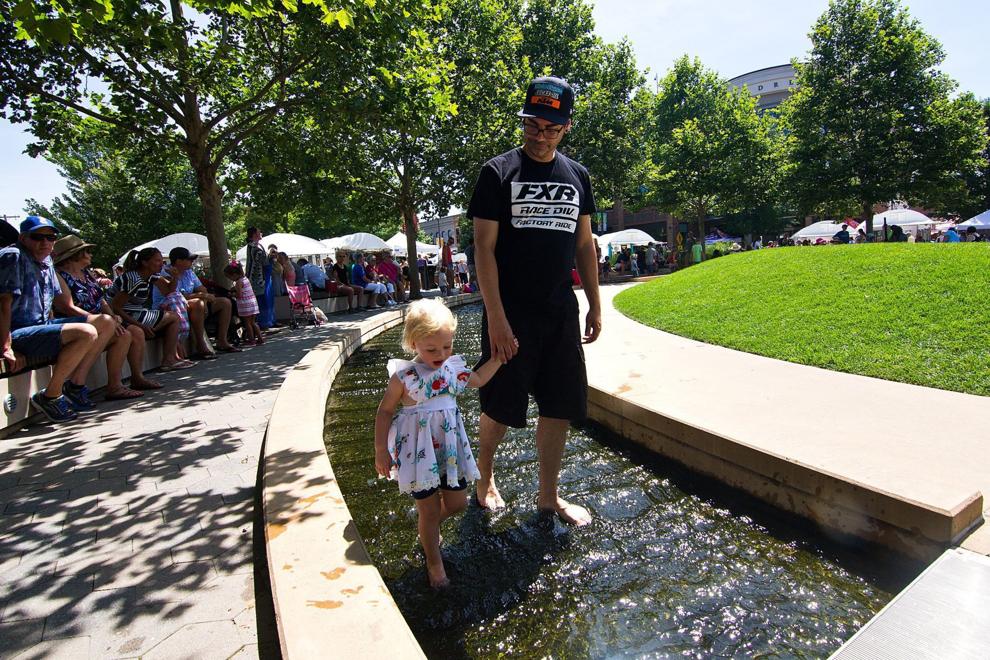 071419-blm-loc-1sugarcreek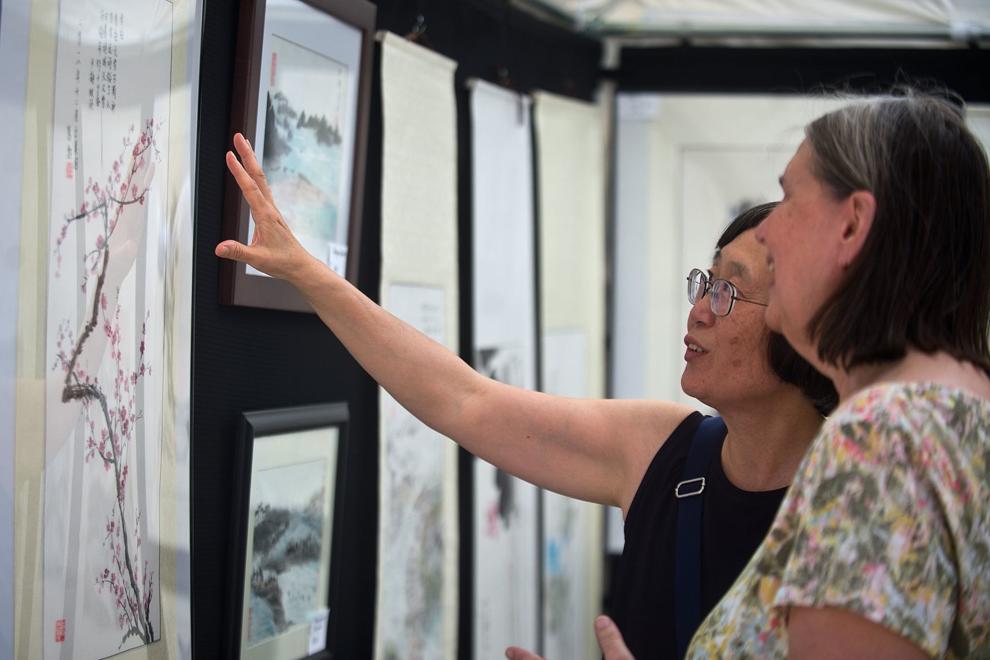 071419-blm-loc-6sugarcreek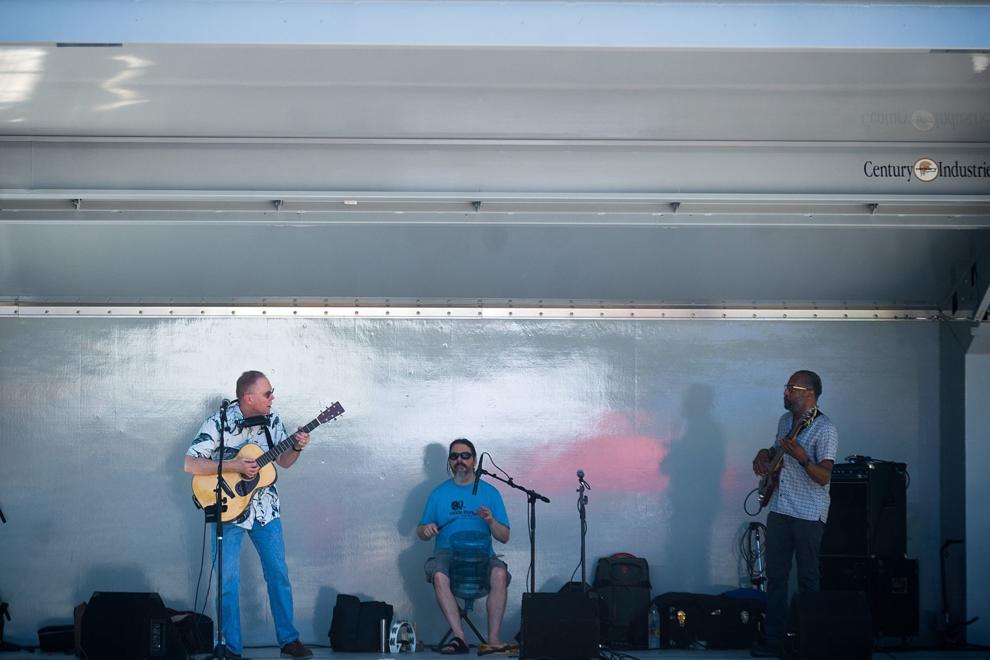 071419-blm-loc-7sugarcreek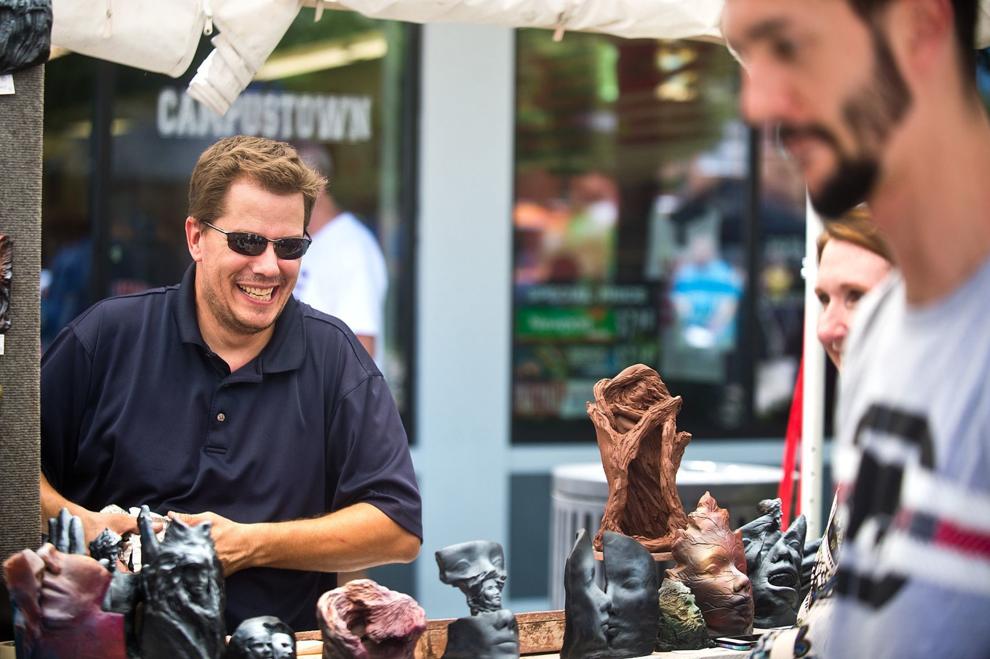 071419-blm-loc-8sugarcreek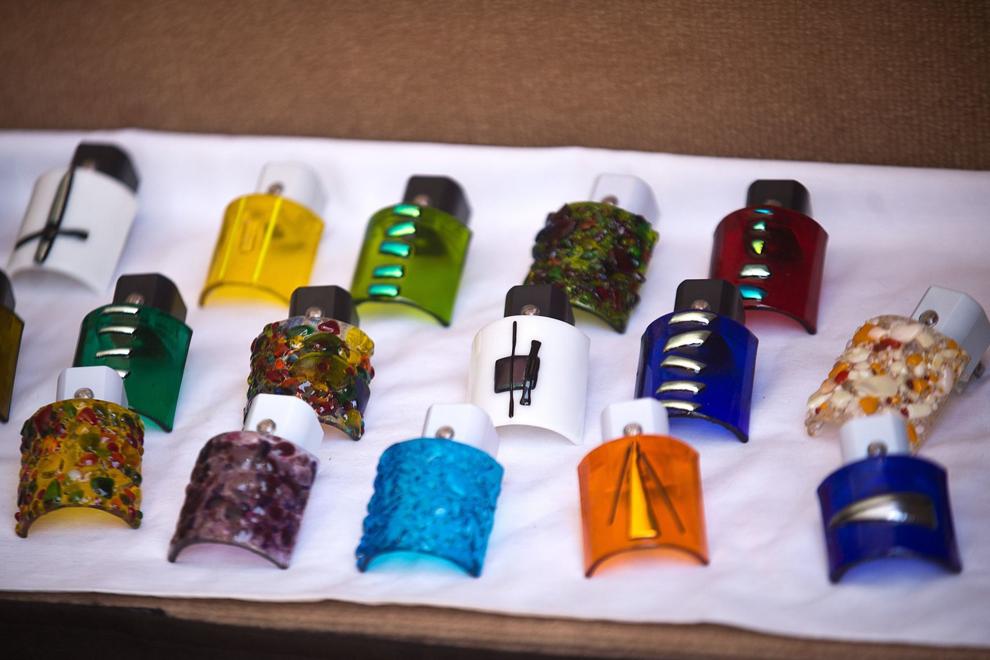 Contact Kelsey Watznauer at (309) 820-3254. Follow her on Twitter: @kwatznauer.