BLOOMINGTON — Veterans in McLean County and parts of surrounding counties are about five months from being treated in a McLean County outpatient clinic dedicated to them.
One goal of the outpatient clinic is to better serve existing VA patients in McLean County, who drive to the VA clinics in Peoria or Decatur. A second goal is to encourage other eligible veterans to get their health care through the VA.
The Bloomington clinic is intended to serve veterans within 30 miles, said Melissa Spady, VA Illiana Health Care System acting public affairs director.
"About 22,000 veterans live in that area," Hall said. "We expect to serve 5,000 at the clinic."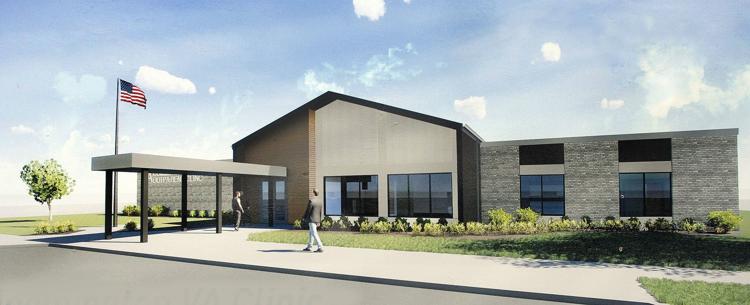 VA is spending $6 million to renovate the former, 13,000-square-foot Illinois Department of Employment Security office and add 7,000 square feet, bringing the clinic's size to 20,000 square feet.
During a hard-hat tour of the construction site Tuesday, Luke Demmel, project engineer with River City Construction, the general contractor for the project, showed that the interior of the existing building had been gutted, sections of the floor have been cut for new electric and plumbing lines and the west wall has been removed for the addition.
To the west of the building, the footings and foundation are in place for the 7,000-square-foot addition and work has begun on underground plumbing, Demmel said. A slab floor will be poured soon, work will begin on the parking lot to the west of the building and exterior walls will go up in a few weeks, he said.
The entrance to the clinic will be at the west-side addition, he explained.
"We haven't had any serious issues or setbacks," Demmel said. "The VA and Farnsworth Group (the architects) have been great to work with."
Recent rain delayed the foundation work "but we don't think it'll impact our completion date," Demmel said.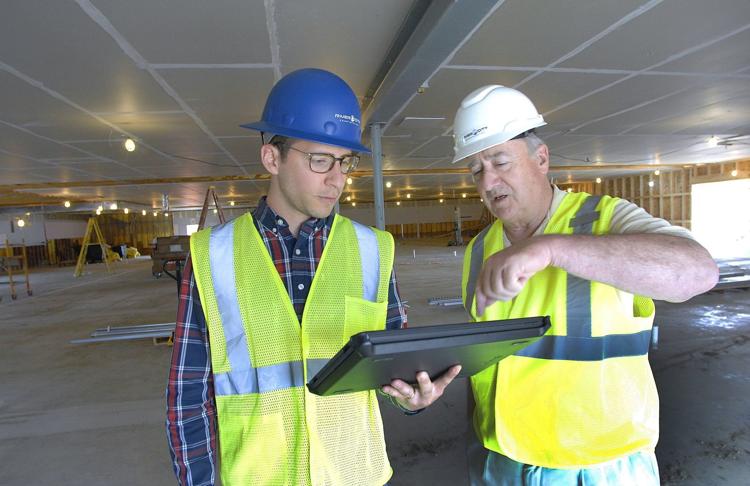 "Everything is really moving great," Jerry Vogler, superintendent of the McLean County Veterans Assistance Commission, said after the hard-hat tour.
Construction will be done in the fall, Demmel said. Hall anticipates the clinic opening in mid- to late October.
Services will include primary care, behavioral health, dietetics and laboratory and prescription services, Hall said. Specialists not at the clinic when it opens will be available via telehealth, meaning two-way, interactive video and audio technology, Spady said. Those specialties may include dermatology, psychiatry, cardiology and audiology, Hall said.
Fully staffed, the clinic will employ 37 medical professionals and support staff, Hall said. "Initially, staffing will be smaller and we will grow as we add veterans," he said.
While full-time VA Illiana employees may apply to transfer to the Bloomington clinic, new employees will be hired and potential applicants are encouraged to call human resources at the VA hospital in Danville, Hall said.
"We anticipate this being a first-class experience for our veterans," Hall said.
"I think it's going to be great and it'll fill up quick," Vogler said.