BLOOMINGTON — The McLean County Coroner's Office is reporting an increase in homicides in 2018, but suicides and drug-related deaths decreased in the county last year.
"Many of these deaths are preventable, so we want people to know that help is out there," said McLean County Coroner Kathy Yoder, formerly Kathy Davis.
Yoder and Sheriff Jon Sandage said law enforcement, the coroner's office, the health department, the state's attorney's office and the mental health community are working together to reduce preventable deaths.
Overall, 1,340 deaths were reported to the coroner's office in 2018, compared with 1,246 in 2017. Yoder and Sandage attributed the increase to the county's aging population.
The coroner's office has closed 10 homicide cases for 2018, with eight of those gun-related, Yoder said. But a case still open will be deemed a homicide, bringing 2018 totals to 11 homicide victims, including nine killed by gunfire, she said. Two arrests were made Monday in the 11th case.
The average victim's age was 23.
"I'm in my 28th year (with the sheriff's department) and I can't remember that many (homicides)," Sandage said. Yoder said there were seven homicides in 2017 in McLean County, two in 2016 and none in 2015.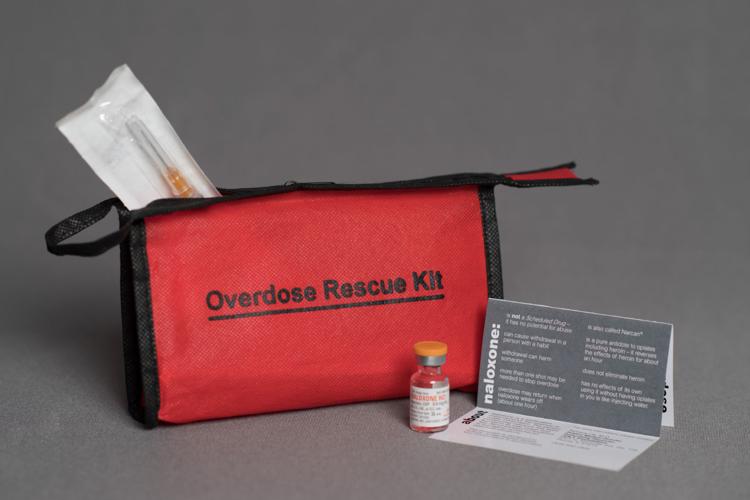 "I think a lot of the younger population does not value human life," Sandage said. "And there is a drug aspect to some of them (the murders) and there's a mental health aspect as well."
Sandage also said "the lack of positive male role model in the home has led to a lot of these issues."
Because of the increase in gun violence, "A lot of kids think they need to carry a gun to take care of themselves," added Sandage.
"Everyone's life is important," Yoder said. "We need to take care of one another in a positive way."
Meanwhile, the number of suicides decreased to 16 in 2018 from 19 in 2017, 25 in 2016 and 23 in 2015, Yoder said. The average age of people who died by suicide last year was 52.
"That's encouraging," Rodriguez said. "But any suicide is one too many."
You have free articles remaining.
Yoder, Sandage and Rodriguez said they think that the decrease is a result of McLean County talking and doing more about mental health, including suicide prevention.
"I think our county, as a whole, is helping more with the mental health crisis," Yoder said. That includes countywide mental health conferences, mental health first aid classes and more programs in schools.
"Law enforcement is doing a better job identifying someone with mental health issues and letting them know where they can get help," Sandage said. "All our officers are trained in crisis intervention and mental health first aid."
The number of drug-related fatalities for 2018 stands at 28, with 25 being opioid-related.
"To me, that's 28 homicides because someone has given them something that caused their death," Sandage said.
Yoder said two cases are pending toxicology results so she anticipates the final number to be 30, with 27 being opioid-related.
"Any overdose death is one too many," Rodriguez said. "However small the reduction, it is a move in the right direction."
The challenge for law enforcement professionals who carry Narcan (which reverses an opioid overdose) is that several doses of Narcan are needed to reserve a Fentanyl overdose, Sandage and Yoder said.
They want people battling substance abuse to know that help is available.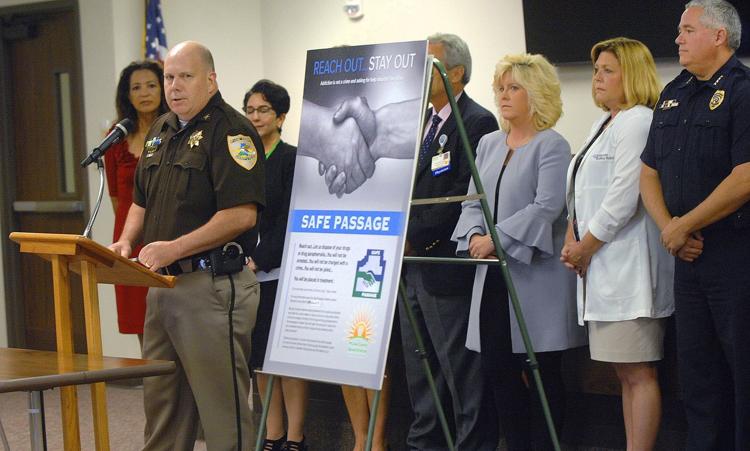 "We have the Safe Passage program but we can't make someone come in to get help," Sandage said. Safe Passage encourages addicts to turn themselves and their drugs into law enforcement. No criminal charges are filed; instead addicts are taken for treatment.
"We want peoples' lives to be saved," Yoder said.
"But people need to seek the help that is offered," noted Sandage.