BLOOMINGTON — Two men were arrested Wednesday in connection to a fatal shooting in October, and Bloomington police say one suspect is still at large.
Kevon Moon, 22, of Chicago, and Malcom J. Johnson, 27, of Riverdale are in custody on preliminary murder charges in the death of Bloomington man, Jaleel Johnson.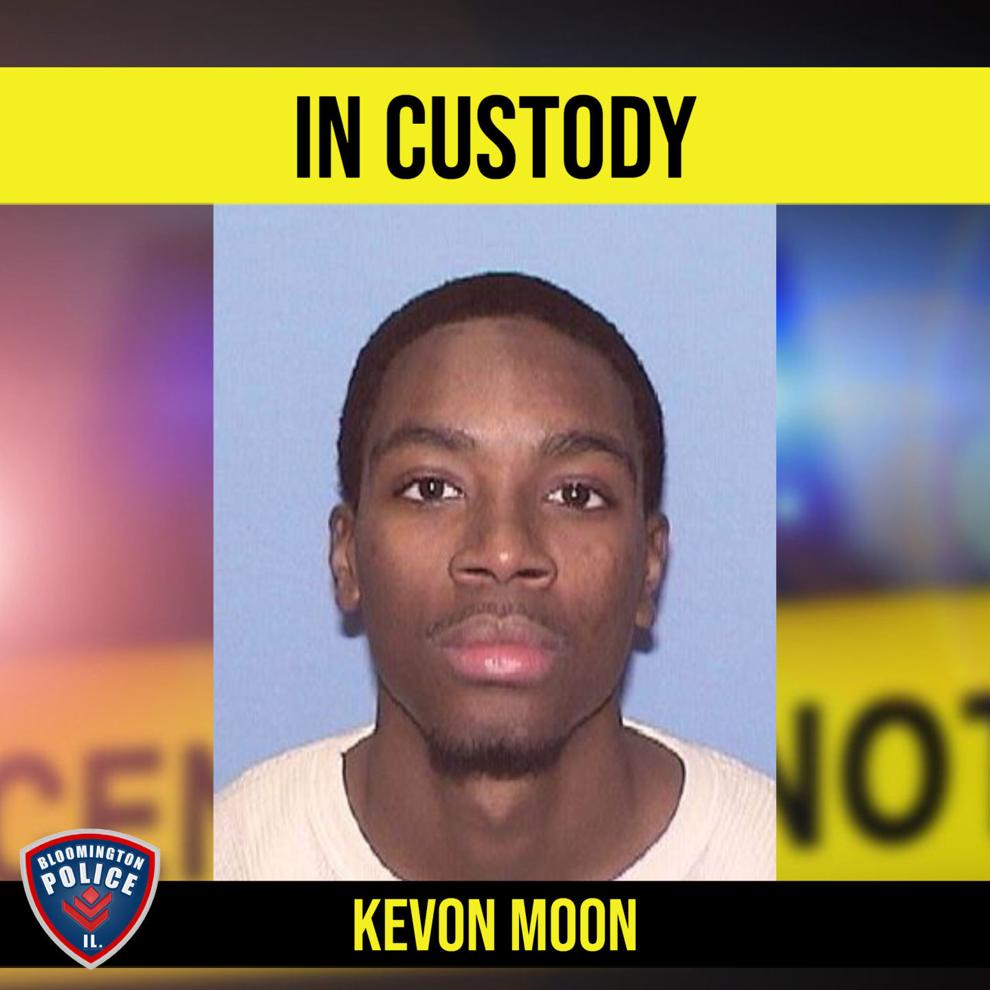 Jaleel Johnson, 20, was killed in a shooting in the 1600 block of Iowa Street in Bloomington on Oct. 12. Malcolm Johnson was one of two other men who were injured in the shooting. A prosecutor said in court Thursday evidence and witness statements indicate Malcolm Johnson was accidentally shot in the back by one of his co-conspirators during the shooting.
Moon was taken into custody in Lafayette, Indiana, by members of the U.S. Marshals Fugitive Task Force, according to Bloomington police.
He was arrested on eight McLean County warrants: five counts of murder and one count each of mob action, aggravated discharge of a firearm and obstruction of justice.
He is being held in Tippecanoe, Indiana, awaiting extradition to McLean County.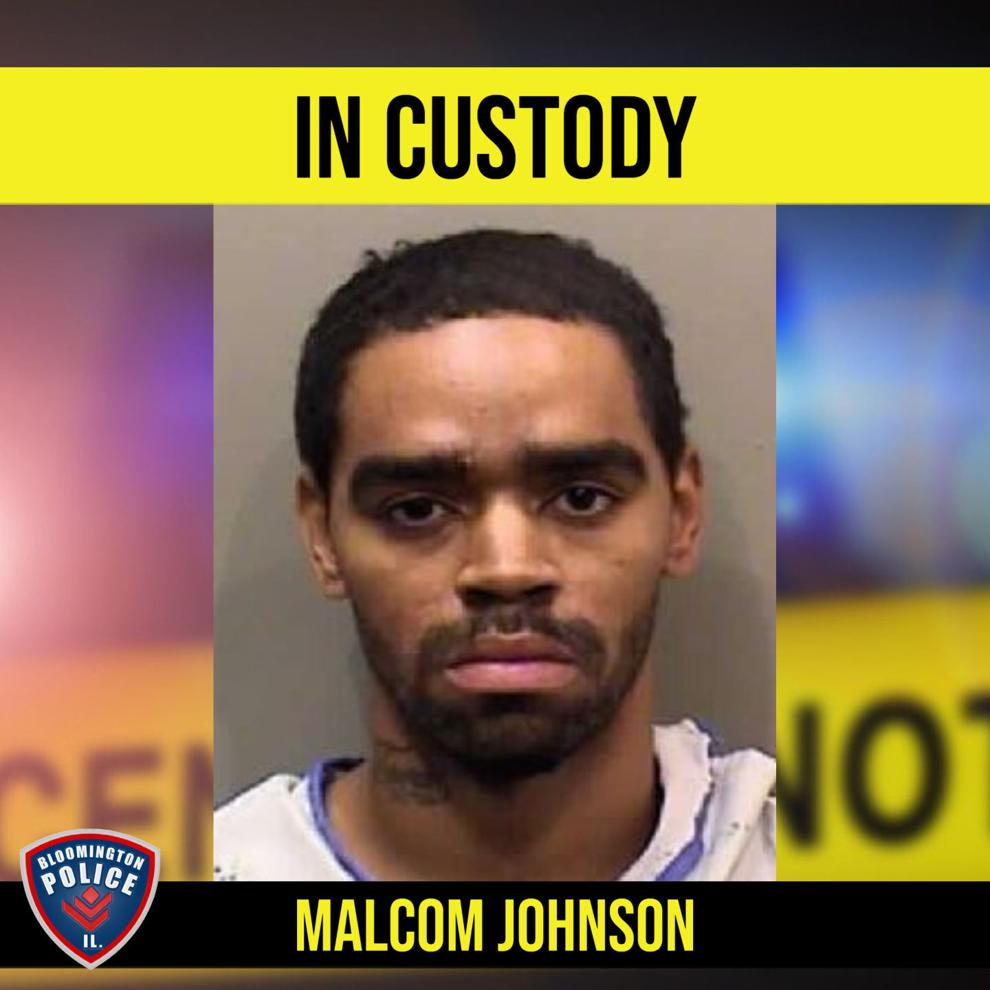 Malcom Johnson was already in McLean County custody on an unrelated arrest when he was served warrants for the same charges Wednesday. He is due back in court April 23 for an arraignment.
Both are being held on $3 million bonds with 10% to apply, meaning they would have to pay $300,000 plus a bond fee to be released.
James D. Moon, 22, is wanted on the same eight charges. The bond on his arrest warrants is also $3 million at 10%.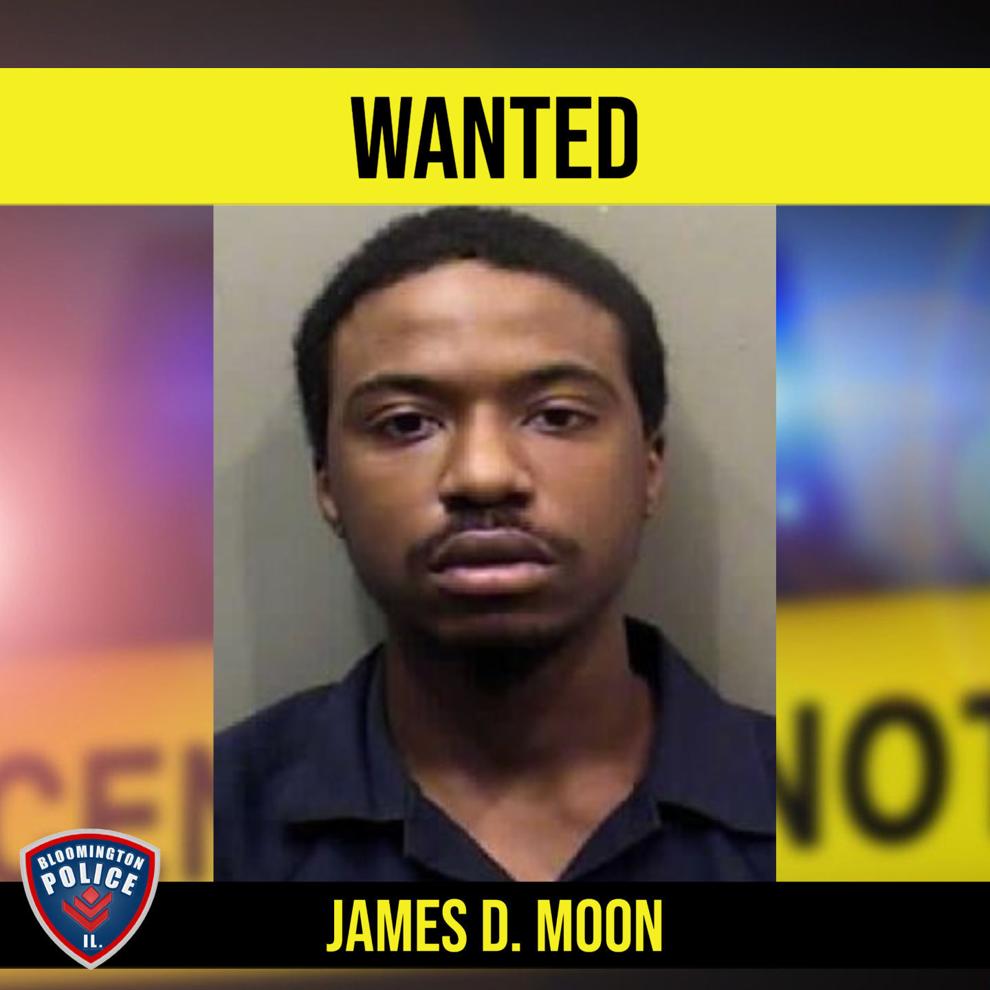 He is 5 feet 10 inches tall, weighing about 140 pounds, and has black hair and brown eyes. Bloomington police say he should be considered armed and dangerous and the public is advised not to approach him.
Anyone with information related to this shooting or its suspects is asked to contact Detective Ty Klein at 309-434-2366 or tklein@cityblm.org.
In a probable cause statement read in court Thursday, First Assistant State's Attorney Brad Rigdon said authorities learned that a relative of Malcolm Johnson had been "battered with a firearm" and gunshots were fired at a party a two days before the Oct. 12 shooting.
"It was learned that this defendant (Malcolm Johnson) was contacted immediately after that fight and told about it and there was a discussion about him coming down to handle the fight," Rigdon said.
---
Meet the candidates for Bloomington mayor:
Meet the candidates for Bloomington mayor
Jackie Gunderson is banking on residents across Bloomington agreeing with her campaign platform's focus on equity and accessibility, both points she says underpin issues like infrastructure, public safety and economic development. 
Mboka Mwilambwe is campaigning on a platform rooted in providing core services like infrastructure and recreation, while also prioritizing practical leadership.  
A Bloomington tax base expanded through new development, mayoral candidate Mike Straza says, would reduce the city's dependency on taxing residents and small businesses, but also generate money to fund infrastructure, and core and social services. 
Contact Kelsey Watznauer at (309) 820-3254. Follow her on Twitter: @kwatznauer.
Kade Heather contributed to this report.