BLOOMINGTON — A 20-year-old Bloomington man was fatally shot early Wednesday on the city's west side, and 12 hours later, friends gathered at the scene for a vigil to mourn him.
Police were called to the 800 block of West Jefferson Street at 4:45 a.m. for a report of a man being shot. Egerton Dover was later pronounced dead at the scene by McLean County Coroner Kathy Davis.
His death was the 11th homicide in the Twin Cities in 2018.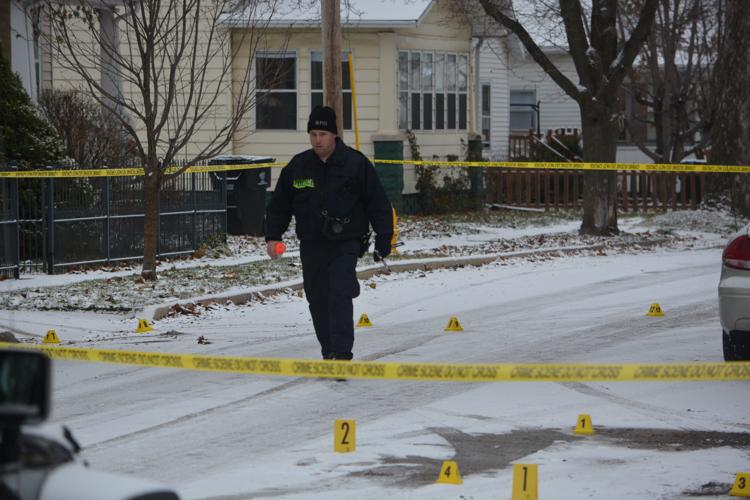 Police said no arrests were made. As they continued to investigate through the day, word of Dover's death spread among his friends and plans for the vigil emerged.  
"He surrounded himself with a lot of support, a lot of positivity," said Trevoun McGee, Dover's friend of nine years. "He never came in negative; you'd never see him not smiling. He had a bright smile."
McGee planned the vigil quickly, spreading the word on Facebook before the McLean County coroner's office released Dover's name late Wednesday afternoon.
"Somebody like that leaving my life — it hurt," he said. "I wanted people to come together and let everybody know that's the type of person he was."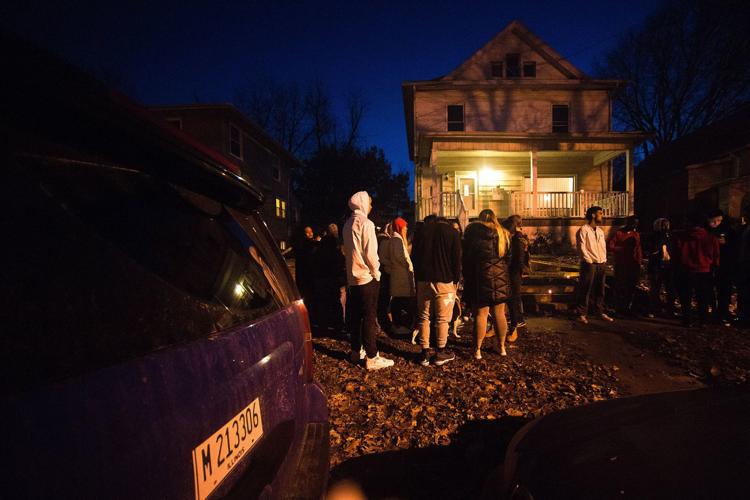 Dover, a graduate of University High School in Normal, was genuine, honest and outgoing and always wanted to make sure everyone around him was happy, McGee said, and that was reflected in the crowd Wednesday night.
If it weren't so cold, more people likely would have come out because Dover  had an impact on so many, McGee said.
Despite the winter chill and darkness, dozens stood in Dover's front yard for more than an hour. They stood in near silence, embracing each other and wiping away tears.
Just beyond the police tape still wrapped around the house, candles and tealights spelled "RIP" on the front steps. Half a block away the same letters were drawn in the snow.
"It's so much good, like there's nothing bad you could say about him," 20-year-old McGee said. "Even if you had to sit there and think about bad stuff to say about him, you couldn't figure it out. That's how nice he was and genuine."
Dover played football for the U High Pioneers. He graduated in 2016 and went on to record music videos and take photos for aspiring musicians in the area.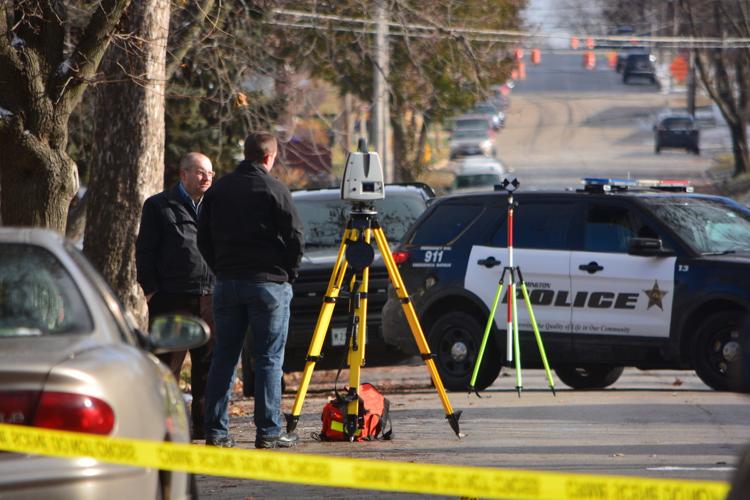 Police had not released any details about the shooting as of Wednesday night, but a friend at the vigil said Dover was shooting a video when it happened.
Dominique Stevenson prayed with those at the vigil and asked God to bring peace to the streets of Bloomington-Normal.
"We can't let our city get out of control like everywhere else is, but it's up to the people," Stevenson said. 
As police worked at the scene earlier in the day, neighbors discussed crime in their neighborhood.
"We have a lot of crime in this neighborhood and always have," said Sharlene Tilson, who lives on nearby Howard Street. "For a murder, though, it is just so sad. My heart breaks for the family of whoever it was."
Her friend, Janet Watson, said she was surprised by the fact that the crime scene wasn't attracting much attention.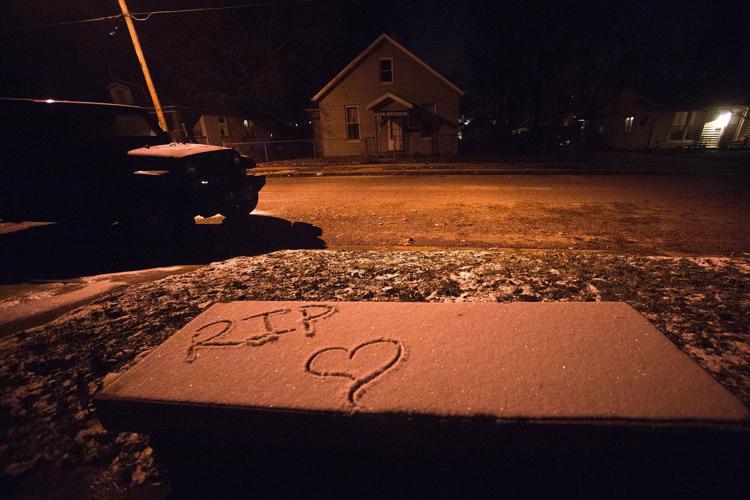 "I hope that people aren't getting used to the fact that people are dying in our streets," she said. "Bless the soul of the person who died, but this has got to stop." 
Anyone with information about the homicide is asked to contact Detective Steve Fanelli at 309-434-2457 or sfanelli@cityblm.org or Detective Jared Roth at 309-434-2379 or jroth@cityblm.org.
If you want to remain anonymous, call McLean County Crime Stoppers at (309) 828-1111. If your call leads to the arrest and indictment of suspect(s) you may be eligible for a reward of up to $1,000.