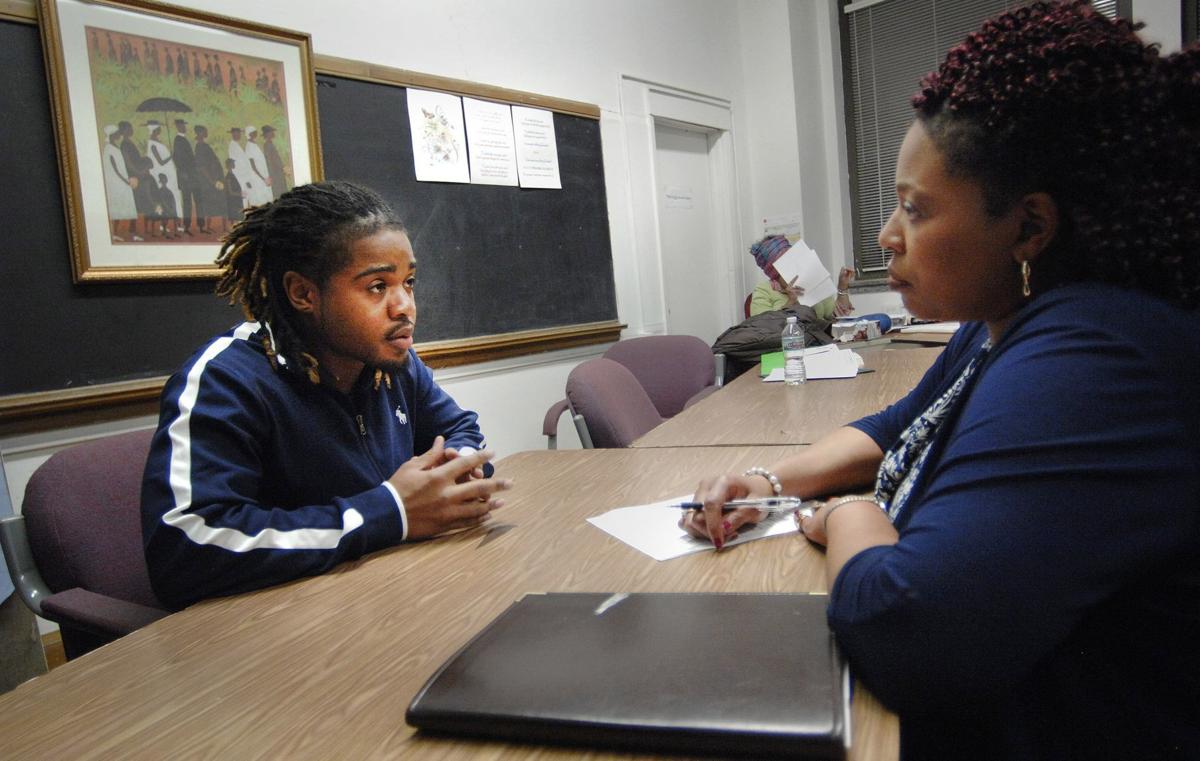 BLOOMINGTON — A judge accepted a defense lawyer's recommendation Tuesday that drug court was the best option for a 29-year-old Bloomington man facing his fourth trip to prison.
In his plea agreement with the state, Ben Labrockington pleaded guilty to marijuana charges in exchange for dismissal of several more serious charges stemming from arrests in 2017 and 2018.
Labrockington was one of three men featured in a 2016 Pantagraph series on how community-based programs strive to end a cycle of criminal conduct for young offenders. After his release from prison on residential burglary charges, Labrockington was working and making progress toward his goal of staying out of trouble.
Labrockington's conviction for residential burglary at age 18 sent him to prison for five years. He served time later for possession of a stolen vehicle and another residential burglary.
Labrockington managed to avoid the type of violent crimes that killed Joseph Gardner, who was 18 when his story was part of the newspaper series. Gardner and his close friend, Reggie Hart Jr., 19, were shot in April 2018 in Normal. Police believe drugs were involved in the dispute the two men had with Chris Harrison, now 19, who faces murder charges. 
Leon Ford, 18, of Bloomington avoided new criminal charges locally before he moved with his family to Nevada. 
You have free articles remaining.
On Tuesday, Assistant State's Attorney Jeff Horve said the state opposed the drug court recommendation for Labrockington and asked for a prison term of seven years. 
"This individual is a drug dealer — not a drug addict," said Horve.
Drug court is a community-based program designed to help people whose criminal conduct is tied to a drug or alcohol addiction. The specialized probation lasts about two years and includes assistance with employment, housing and substance abuse treatment.
Defense lawyer Jennifer Patton told Judge Scott Drazewski that Labrockington began using marijuana at 13 before moving on to other drugs. Use of marijuana, she said, is hard for some people to overcome, especially those who have never participated in treatment.
Patton argued that drug court offers Labrockington the chance to succeed and maintain the job he's had since June.
In his decision, the judge told Labrockington, "Everybody wants a good ending to a bad story," adding "the only person who can write that ending is you."
In his statement to the judge, Labrockington said he's ready to take advantage of the support network that could allow him to be part of the community and raise his 18-month-old son.
"Just because I've made poor decisions in my past doesn't mean I'm a lost cause," he said.