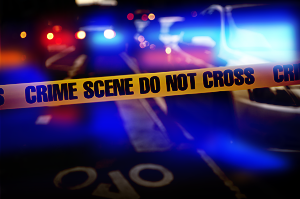 BLOOMINGTON — Police in Bloomington are investigating an armed robbery, the second incident in the Twin Cities this week.
One man pointed a gun at the victim, demanded money and then hit the victim in the head with the gun, police said. The two men took an undisclosed amount of money and then left in a small, gray sedan.
The victim was not seriously injured.
Anyone with information is asked to contact Detective Paul Jones at 309-434-2548 or by e-mail at Pjones@cityblm.org.
You have free articles remaining.
About 9 p.m. Sunday, police in Normal were told a taxi driver was robbed at gunpoint in the 200 block of South Linden Street near the Normal police station. The victim was dropping off two suspects, both black males in their 20s, said Normal Police Chief Rick Bleichner.
In that incident, one of the suspects displayed a handgun and demanded money from the victim, police said. The victim was struck multiple times and then fled the scene on foot.
The victim's injuries didn't require medical attention.
Anyone with information on this incident is asked to contact Detective Brad Underwood at 309433-9798 or bunderwood@normal.org.
Contact Kevin Barlow at (309) 820-3238. Follow him on Twitter: @pg_barlow