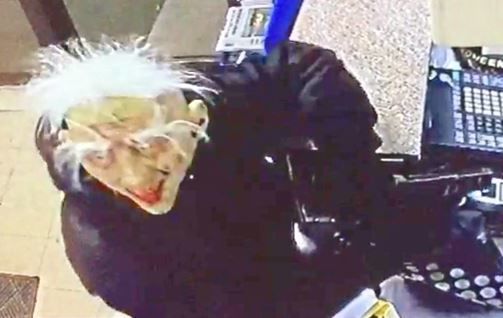 BLOOMINGTON — Police are asking for the public's help in identifying an armed robbery suspect who wore a mask into a Bloomington business Thursday night.
About 9:30 p.m., Bloomington police was called to Six Points Food and Liquor, 1001 Six Points Road, where the masked man entered the store armed with a handgun and demanded money from the cash register.
No injuries were reported. The man ran away with an undisclosed amount of money.
You have free articles remaining.
He is described as male, between 5 feet 6 inches and 5 feet 8 inches tall and weighing approximately 140 pounds.
He wore black clothing and black gloves and his face was covered by a Halloween mask. His hair was kept in shoulder-length dreadlocks.
Anyone with information related to this crime is asked to contact Detective Ty Klein at 309-434-2366. To remain anonymous contact McLean County Crime Stoppers at 309-828-1111.
Contact Kelsey Watznauer at (309) 820-3254. Follow her on Twitter: @kwatznauer.