BLOOMINGTON — Chuck Erickson pointed his .40-caliber Glock handgun and was ready to kill as the suspect ran out of a gas station with a pistol in his hand.
"Get down, get down" the McLean County Board member screamed at top of his voice.
Fortunately, the suspect dropped his weapon and Erickson did not have to shoot.
It was all a drill, as Erickson and about dozen other board members and others interested in police policy learned what it is like to weigh life and death in milliseconds. The event Tuesday evening at the McLean County Law and Justice Center in downtown Bloomington was sponsored by the Local 176 of the Fraternal Order of Police and the McLean County Sheriff's Department.
The board members reacted to a series of videos that showed police officers encountering a variety of scenarios that tested their nerve and concept of what is right and wrong.
"Project Blue Life" is taught by Terry Trueblood, chairman of the Illinois Fraternal Order of Police. County Board members learned the physiological reactions police officers endure when confronted with potential shooter situations as well as concepts of law that govern reasonable actions.
"This is the worst 30 seconds of a police officer's career," Trueblood said. "Shoot, don't shoot can be a career ending situation."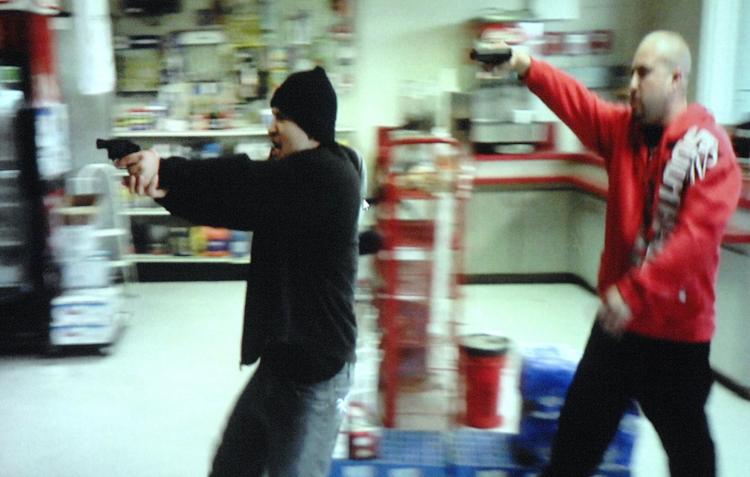 Trueblood said about 150 police officers are killed across the United States every year while they are responding to something that may be as simple as a traffic stop. He described what happens when an officer is confronted with a potentially deadly situation beginning with loss of hearing, tunnel vision, increased heart rate, symptoms of shock and even loss of memory.
You have free articles remaining.
"We used to demand a written, immediate statement whenever someone was involved in these sorts of situations," said McLean County Sheriff Jon Sandage.
"We've learned through scientific research that it is best to wait a day or two for an officer to regain his memory," he said. "It benefits everyone to wait."
Trueblood said the "reasonable officer standard" was adopted by the U.S. Supreme Court to govern law enforcement officers in critical life-and-death situations.
In Graham v. Connor, the justices ruled police use of deadly force must be "objectively reasonable," meaning that an officer's actions were reasonable in light of the facts and circumstances confronting him or her, without regard to underlying intent or motivation.
"This was a good time to sponsor "Project Blue Life," Sandage said. "The public and police have been confronted with a number of justified and unjustified shootings recently, and we felt it would help officials understand what officers are faced with in the field."
"Sometimes there is a rush to judgment," Sandage said.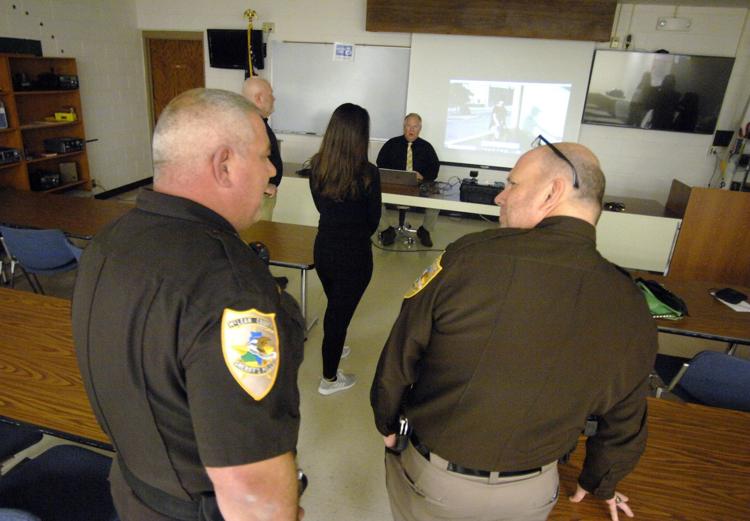 McLean County Board member Lyndsay Bloomfield faced two armed suspects as she found herself in the middle of a simulated armed robbery. She responded by shooting both before they had time to kill her.
"I was surprised by the adrenaline I felt," she said.
Trueblood congratulated both board members.
"Most people react wrong in both instances," he said. "They did a good job of weighing the situation and reacting appropriately."