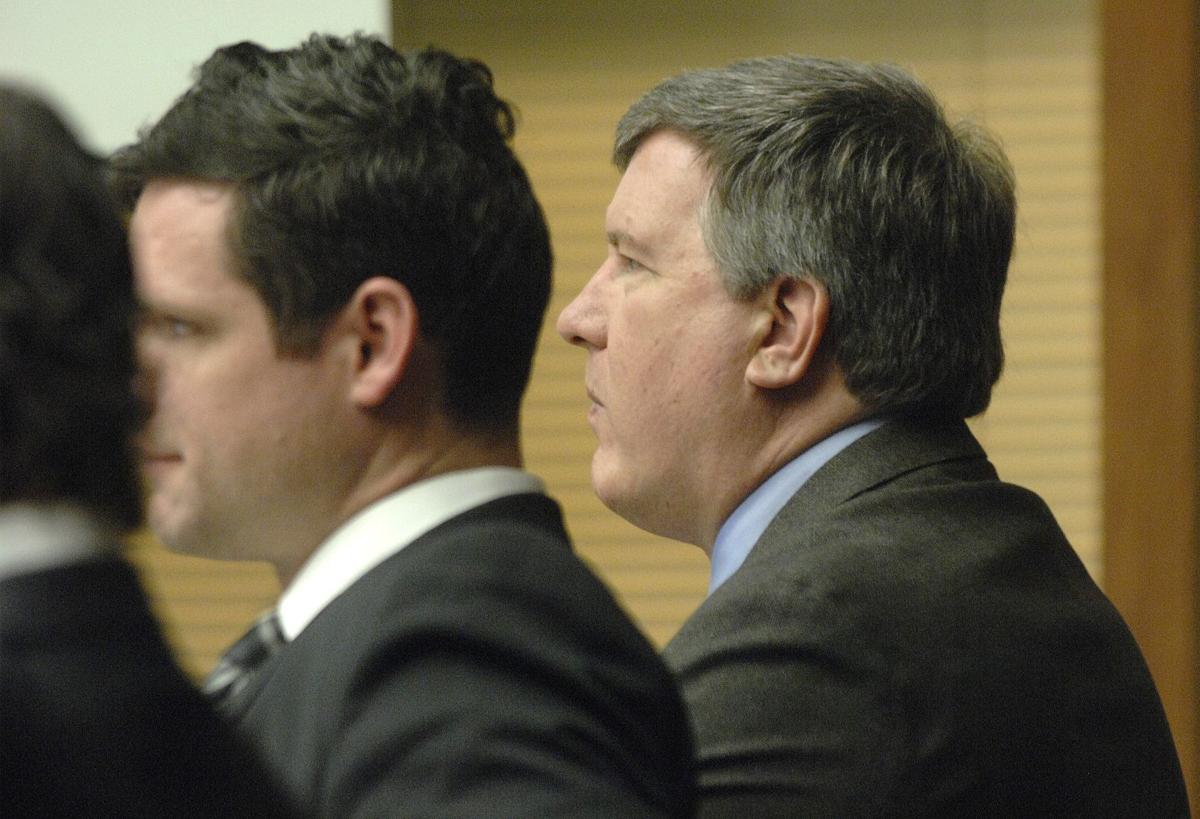 Each side has been given 2½ hours to make their final arguments to the jury, starting at 10 a.m. A limited number of tickets are available for seating in the fifth-floor courtroom at the McLean County Law and Justice Center, Bloomington.
The defense ended its case Wednesday without testimony from Zimmerman.
Before the defense rested, the judge ruled the jury would not be allowed to see a video of a Bloomington detective conducting a gunshot residue test. The reenactment of his Nov. 6, 2014, test of surfaces in Zimmerman's car was videotaped Tuesday night and given to defense lawyer John Rogers over the lunch break Wednesday.
Rogers argued the video was a late disclosure of proposed evidence and should be barred. The depiction also was prejudicial in its emphasis on how police reached into the car without touching surfaces in a way that could have contaminated the test results, said Rogers.
Assistant State's Attorney Mary Koll said the video was intended as an exhibit to help the jury understand the officer's testimony. 
In denying the jury access to the videos, Judge Scott Drazewski disagreed with the state's position, saying the video would not assist the jury and would be a repeat of the detective's initial testimony.
The last of 17 defense witnesses was retired FBI Agent John Kilty, who disputed a finding that gunshot residue was found in Zimmerman's car.
Kilty said an opinion from an Illinois State Police forensic scientist was "rather astounding." Kilty was hired to review an ISP report showing 10 particles of gunshot residue on the gearshift of Zimmerman's car.
In response to questions from the state about a study of gunshot residue as a method of collecting evidence, Kilty described the technique as "one of the most problematic areas of forensic science."
The potential for contamination of evidence through the transfer of gunshot residue from a police officer's weapon, clothing or hands is a point of concern for scientists, said Kilty.
Koll asked Kilty about a 2005 report compiled after a conference of experts on the gunshot residue issue. Kilty acknowledged the report included a conclusion that police officers are an unlikely source of contamination and would be likely to transfer one or two particles of residue on an item. 
Kilty told jurors his experience working in the FBI forensic laboratory in Washington, D.C., supports his position that state crime lab staff should seek additional information from police when an usually high level of gunshot residue is detected. 
In Zimmerman's case, the ISP lab should have asked Bloomington police about the history of the defendant's car after test results were returned, said Kilty. 
The jury heard from a total of 60 witnesses during the five-week trial.
---
Photos: Defense begins its case in Zimmerman murder trial
Sign up for our Crime & Courts newsletter
Get the latest in local public safety news with this weekly email.