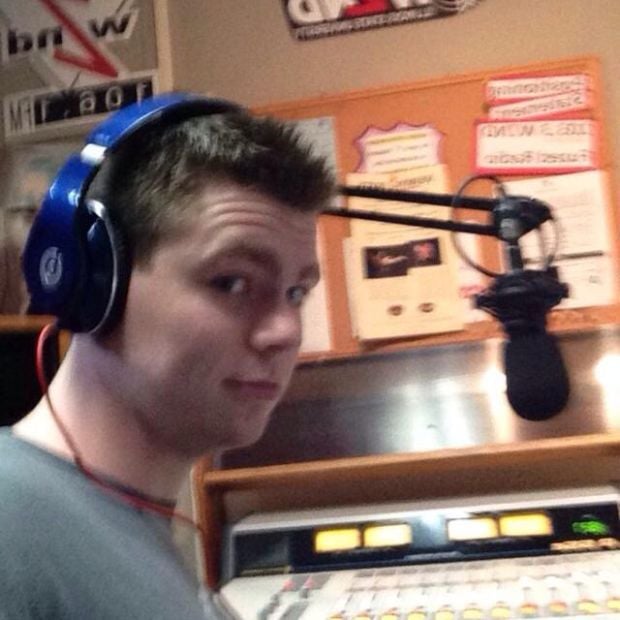 NORMAL — The Illinois State University student hit by a motorist on Saturday died Tuesday morning, said McLean County Coroner Dr. Kathleen Davis
Benjamin Allison, 20, of Crystal Lake, died at 10:15 a.m. at Advocate BroMenn Medical Center where he was transported after he was found lying in the street in uptown Normal Saturday morning.
In a news statement, Davis said Allison was an organ donor through the Gift of Hope program. An autopsy will be conducted at a later date, said Davis, whose office and the Normal Police Department continue to investigate the fatal hit-and-run accident.
Allison was a communications major at ISU and staff member at WZND, the student radio station.
Joshua M. Dunn, 21, also an ISU student, is in custody on charges of  driving under the influence and leaving the scene of an accident involving a death in connection with the incident that took place near the crosswalk of eastbound College Avenue, just east of Fell Avenue, said Normal police.  
In a message to ISU students, faculty and staff sent Tuesday morning after Allison's death, President Larry Dietz said, "Today is a sad day for the Illinois State University family as we mourn the loss of a student, Benjamin Allison. Benjamin died from injuries he suffered on Saturday in a vehicle-pedestrian accident in Normal. Our sincerest condolences go to his family." 
Dietz added that Allison "will be greatly missed by his classmates, friends and his second family at WZND.  He was also passionate about hockey and was active in the local and Crystal Lake hockey communities.  Many people will lead better lives through Benjamin's gift as an organ donor."
He went on to say, "Tragedies like this remind us that life is precious and that we rely on each other for support. We may experience a wide range of emotions and may feel overwhelmed as we work through grief. It is important to remember that we are never alone and that by sharing our thoughts and feelings we will begin to heal."
You have free articles remaining.
Staff at the ISU Student Counseling Services office is available to help, Dietz noted; students can contact the office at 309-438-3655.
"Together we remain strong," wrote Dietz.
An officer on patrol arrived at the accident scene around 8:30 a.m. Saturday, just as motorists had slowed when they saw the victim in the street.
Dunn, who is from Lombard, remains at the county jail under a $750,000 bond,  meaning he will have to post $75,025 to be released.
In asking for the high bond, Assistant State's Attorney Ashley Scarborough said in court on Monday that more charges are likely because she considers Dunn a flight risk because of his residence outside McLean County. A Feb. 13 arraignment is set.
Scarborough also said Dunn admitted to being at a party the night before where he consumed alcohol, and that he was driving home when the accident occurred.
Acting on public tips, Normal police investigators located a tan 1998 Toyota Corolla around 2 p.m Saturday that was suspected of being involved in the incident. According to the prosecutor, a van in which Dunn was a passenger pulled into the parking lot near his residence in the 200 block of West Vernon Avenue as police were checking the Toyota allegedly involved in the crash.
Dunn initially said he did not know how the car's windshield was shattered and police suspected Dunn had been drinking, based upon his appearance, said Scarborough.