Labrockington, of Bloomington, recently pleaded guilty to two marijuana charges. In exchange, the state agreed to dismiss drug and weapons charges that could have sent him to prison for more than three decades. His sentencing hearing is set for June 26.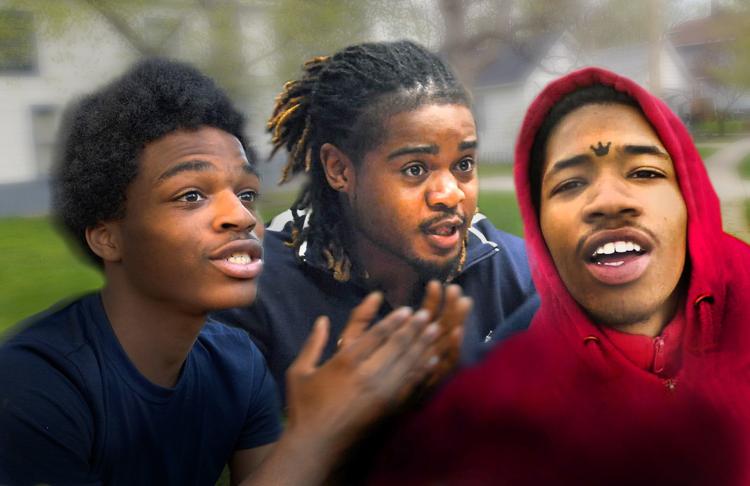 His lawyer, Jennifer Patton, has asked the McLean County drug court team to consider Labrockington for the program that provides drug treatment and assistance with housing and employment.
Labrockington is among about 4,000 McLean County offenders charged with a new offense within two years of a previous conviction, according to data given to the county's Criminal Justice Coordinating Council by the Stevenson Center for Community and Economic Development at Illinois State University.
Researchers examined criminal cases filed between 2002 and 2018 involving a total of 19,518 offenders.
In a 2017 series in The Pantagraph, Labrockington and two other young offenders talked about their criminal records and their plans to avoid future contact with the justice system.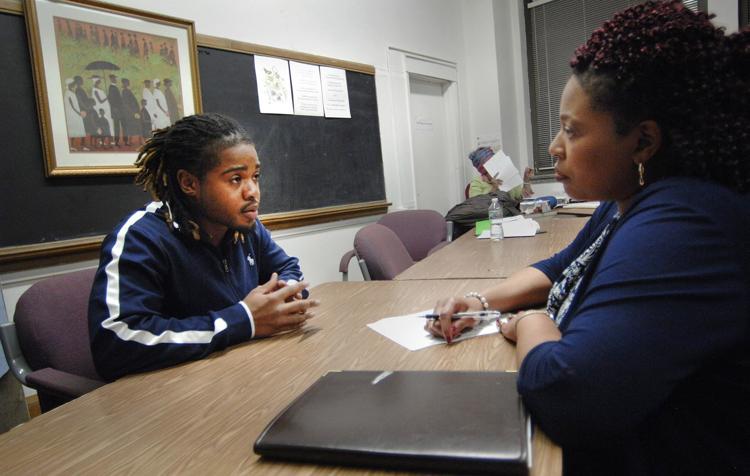 Their efforts have had mixed results.
Jody Gardner was not so lucky.
Gardner had moved into his own apartment and was attending Heartland Community College, his great-great grandmother Irene Gardner recently said. Nothing seemed amiss when she cooked his favorite meal of chicken and macaroni and cheese for the birthday dinner he shared with Hart, she said.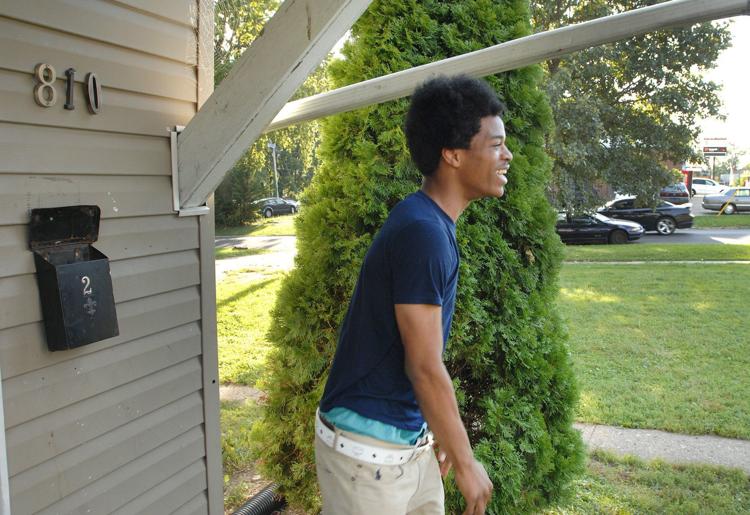 But things can happen when teens leave home, Gardner said of her grandson's trip to see Christopher Harrison, the 18-year-old charged with killing the two men.
"It's so dangerous out there, so many guns," said Gardner, who cared for her grandson most of his life, starting with his rescue by Chicago police from a dumpster when he was just 3 days old.
The family is hoping for answers as the Harrison murder case unfolds, even if that leads to accusations of misconduct by the victims, said Gardner.
"If he was wrong, he was wrong. You still want to know what happened," she said.
Labrockington was just a few days shy of his one-year anniversary of being released from prison for residential burglary when he was charged in December 2018 with delivery and possession of marijuana. He posted bond, but was arrested again after he picked up a dozen new drug charges before his May 10 plea deal.
While Labrockington was in jail, the state filed armed habitual criminal and unlawful use of weapons charges against him. Those charges were later dismissed; Labrockington denied having any connection to the handgun mentioned in charges. 
You have free articles remaining.
His lawyer, Patton, declined to talk specifically about the case. But on the issue of drug court and its potential to help addicts, Patton said defendants with the most to lose often reap the greatest benefit from the community-based program.
"Drug court offers people with a life of crime the chance to address their problems in a setting other than prison. It holds people accountable while helping them with jobs and housing," she said.
Prosecutor Jeff Horve also declined to talk specifically about the case, but he explained factors the state considers when putting together a plea agreement and recommendation for drug court.
"The first consideration is public safety. Then we look at the type of drugs and the level of dealing that's involved," he said.
A distinction must be made between those who sell drugs to support an addiction, and those peddling drugs as a business, said Horve.
He said first-time drug offenders in McLean County are likely to receive a community-based sentence. Drug court, he said, "is for individuals with ongoing, unsolved substance abuse issues. "
Labrockington served several months in the state's impact incarceration, or boot camp, program — an option the state provided for his five-year sentence for residential burglary, his first felony at age 18. A six-year sentence followed in 2009 for possession of a stolen vehicle and fleeing police.
Younger offenders face bigger hurdles to stay out of trouble after a felony conviction, according to a 2018 study by Loyola University's Center of Research Research, Policy and Practice.
McLean County was one of five counties included in the Loyola study that looked at defendants charged within three years of their last offense. Sixty-seven percent of McLean County's repeat offenders were between the ages of 17 and 25, according to the data.
Labrockington is aware of the challenges he must overcome to persuade a judge he deserves a chance at probation. The goals he had two years ago of getting a job and staying clean and sober have not changed. This time, he said, his motivation has.
"My biggest motivator is my 1-year-old son. It's a completely different ball game this time," Labrockington said in a recent interview.
Life would be different on probation, he said, as ties with old friends with bad habits must be broken.
"It's not just leaving them behind, but replacing them with a different group of people," said Labrockington. Support groups at the jail have led to new, positive connections, he said.
Michelle Cook, director of Jobs Partnership, a Twin City program that helps offenders with re-entry challenges, acknowledged younger men and women often have a difficult time breaking ties with people who may lure them back into criminal activity.
"We work on helping people 'get real.' We ask them if they're ready to 'get real' with us, with God and themselves. I tell them, 'I can't want this more than you do.' That's always a risk with younger offenders who have to decide if they're really ready to change," said Cook.
Cook recently met with Labrockington at the McLean County jail. They talked about his possible return to the program that previously helped him find a job after a stint in prison.
"We will double down on him," Cook said of the plans for Labrockington if he avoids prison.
"When people return, it's like they are starting over again," said Cook. 
It's likely Labrockington will be required to check in daily with a mentor and attend weekly classes in addition to his obligations for drug court.