BLOOMINGTON — For a fifth straight year, Bloomington has set a record low for the number of serious crimes reported in the city.
But 2018 was also the deadliest year in recent history, the result of a spike in fatal gun violence.
"It's hard to brag about that when you have record homicides or close to what we know in recent times," Bloomington Police Chief Clay Wheeler told The Pantagraph last week.
"It's hard to feel completely good about that because we know the pain people in our community have suffered, and we know how it's affected people in the community in general." 
Eight violent deaths reported in McLean County in 2008 — six of them in Bloomington — was the previous record for homicides in a single year.
"It's clearly very disturbing, and this is not what we want in our community," said Mayor Tari Renner, adding the violence warrants further monitoring. "The big picture is our crime is at a 20-some-year low."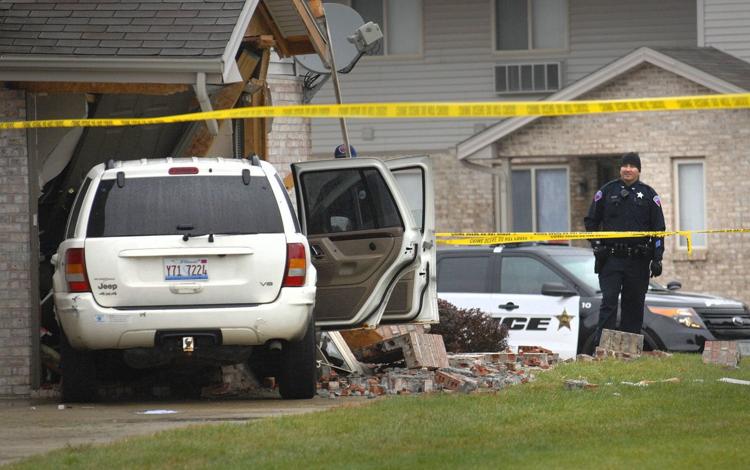 Wheeler will present the Unified Crime Report statistics to the City Council at 6 p.m. Monday at City Hall.
"We want to talk about how to put last year in perspective," said Wheeler. "Certainly the violence, the homicides are something that weighed heavily on this community. It taxed and continues to tax the resources in law enforcement — be it our department or the state's attorney's office — trying to prosecute these because we have made arrests in eight of the nine cases."
The UCR statistics cover homicide, sexual assault, robbery, aggravated battery, burglary, theft, motor vehicle theft, arson and human trafficking. 
There were declines last year in all but the homicide, aggravated battery and motor vehicle theft categories.
The UCR statistics don't include shootings.
"Actually, the shootings have gone down, but that's hard to champion when we lost people in our community to gun violence." said Wheeler. "Nothing I can or will say diminishes the loss felt by those families and friends."
The 19 confirmed shootings in 2018 were fewer than reported the two previous years.
"The big difference was people were intent, apparently, in taking it to a whole different level in actually targeting people rather than just maybe wildly shooting at them," said Wheeler.
The shooting deaths are not all related, and there isn't just one cause for why they happened.
Because trials are still pending in many of the shooting cases, Wheeler said he could not discuss specific motives.
But at the center of a culture of violence, and not just in Bloomington, is how some young adults are using social media  "to flash their cash, flash their drugs. People see that and they come rob them," Jack McQueen, BPD's crime and intelligence analysis unit supervisor, said at the chief's bimonthly focus meeting last month.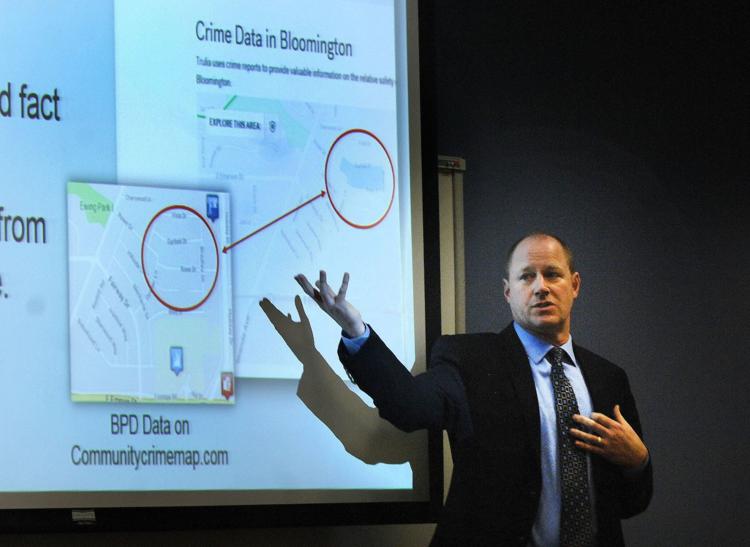 Threats and violence on the street have mushroomed from online postings of "rap videos and things like that where they are calling each other out," added Wheeler.
Except for spikes in 2008 and 2013, the city's crime statistics have steadily declined since 1997 when there were 3,308 serious UCR crimes reported, said Wheeler. 
"So we're talking half that amount occurred last year," he said. "We've done a good job of catching the most violent repeat offenders in our community over the years, and we will continue to do that because that helps keep those numbers lower in our community."
"My hopes are we'll be nine for nine at some point — we're not going to forget about that one — and try to address gun crime in general," said Wheeler.