"Violent crimes are one of the most important crime categories for the Bloomington Police Department," said Police Chief Dan Donath. "We have a very high rate of success in arresting the individuals responsible for violent crime."
In Normal, police investigated seven gunfire incidents during the first part of 2019, but town statistics reflect fewer overall serious crimes.
"Two trends that are noticeable from our perspective involve the part that social media plays in shooting incidents and an increase of individuals engaging in activity not just in McLean County but in other counties throughout Central Illinois," said State's Attorney Don Knapp. "It is all too easy for individuals with a quarrel to broadcast slights directed at others. This activity, coupled with the ease in which social media allows one to learn of someone else's location, is many times, the impetus of many of our shots-fired incidents."
To slow the rate of violent crime, Knapp said, agencies and prosecutors have to work together, focusing on one person and one illegal gun at a time.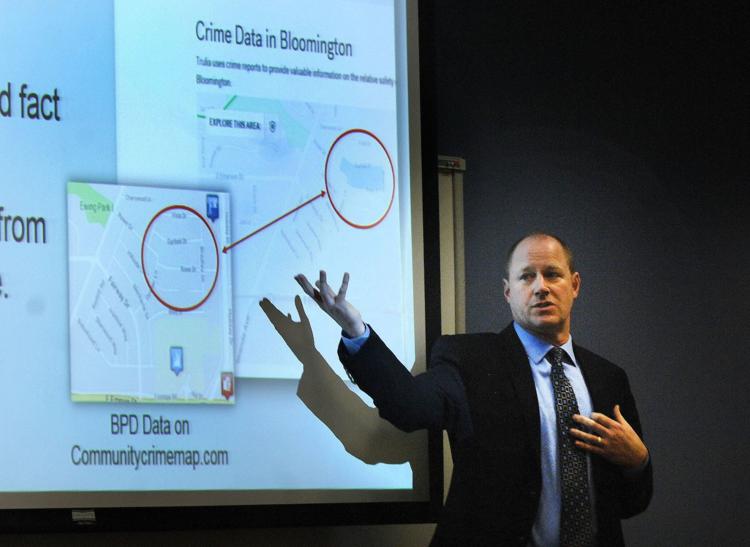 "When you listen to the mother talk about losing her son, it really is devastating," Irvin said. "Gun violence has had such a huge impact on this community, whether someone is being killed, injured, or just scared when they hear gunfire. And we still have lost one life this year and there still have been a number of people injured this year. We are lucky there hasn't been more. The difference between someone being injured or someone being killed is really just based on the trajectory of the bullet. It can be just a few inches one way or another."
Andrew Held, interim executive director of Western Avenue Community Center in Bloomington, acknowledges there are still too many shootings.
"There is still a lot of work to be done," he said. "We just had a teen shot a few weeks ago and the bullet was very close to an artery and so it could have gone very badly."
You have free articles remaining.
One point of emphasis is to get as many illegal guns off the street as possible. Crime and Intelligence Analysis Unit Supervisor Jack McQueen said that from January to July 2018, Bloomington police removed 12 handguns from the streets. In the first half of 2019, 21 handguns were removed.
The rise in the removal rate is bittersweet. While encouraging, it's "just another symptom of the growth of the gun culture among young males," the crime statistics report said.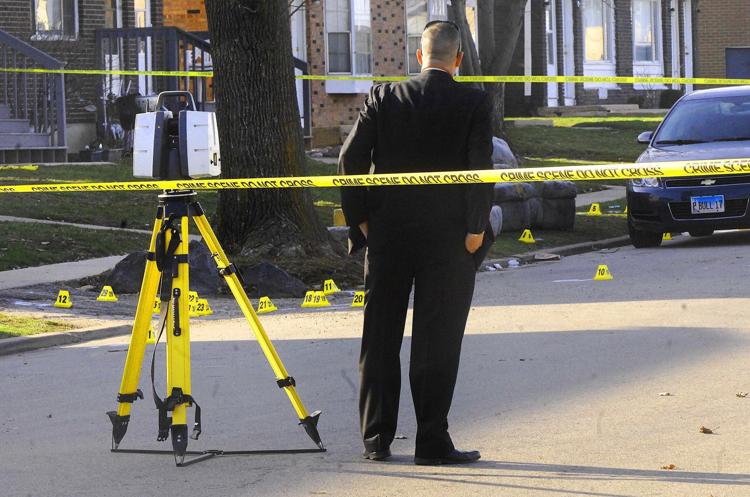 "This year there has been a defined increase in the possession and subsequent use of firearms this year by local offenders," the report said. "Our response to the increase has been increased patrols on hot spots, increased coordination and communication with state and federal prosecutors regarding habitually violent subjects, and the opening of new investigations focused specifically on illegal possession of handguns by local gang members."
"We invest a substantial amount of time and effort investigating these crimes for a couple of reasons," Donath said. "First, a violent crime is very traumatic to the individuals who are the victims of the crime. But secondly, when other citizens hear of these crimes, it makes them fearful of crime in general."
In Normal, index crimes, which include homicide, sexual assault, robbery, aggravated battery/aggravated assault, burglary, theft, motor vehicle theft, and human trafficking, were down 7.6 percent from 2017 and 8.64 percent below the five-year average.
"Statistics are both encouraging and distressing," Knapp said. "Increases in shots fired is as distressing as the reduction in homicides related to gun violence between the first half of 2018 and 2019 is encouraging. Hopefully focusing on one illegal gun at a time and connecting with one person at a time will move both statistics in the right direction."
Held, of the community center, thinks a push toward working together will make a difference.
"If we started empowering indigenous leadership, I think what we have is a lot of outside help coming, and the kids don't want to listen and it is taxing and a lot of goodhearted people feel worn out and not appreciated," Held said. "Things start and don't last. I think if we can get the youth to take ownership, definitely work toward more collaboration, we can make some differences."