BLOOMINGTON — The trauma experienced by crime victims often goes unnoticed, leaving them with no resources to address their physical and emotional wounds.
Aswad Thomas of the Alliance for Safety and Justice shared his struggles as a victim of gun violence Wednesday with attendees of a conference organized by the Illinois Criminal Justice Information Authority. Focus of the two-day event at DoubleTree by Hilton was Adult Redeploy Illinois, a program to divert offenders from prison, and criminal justice coordinating councils.
A violent encounter with two men left Thomas with near-fatal gunshot wounds that ended his promising future as a professional basketball player. The violence was part of his experience growing up in Detroit and Hartford, Conn.
"My family and I received no help from the criminal justice system or victims' services" after the shooting, said Thomas, who is the alliance's director of chapter development and membership.
During the court process, Thomas asked to meet with one of his attackers, a request prosecutors denied.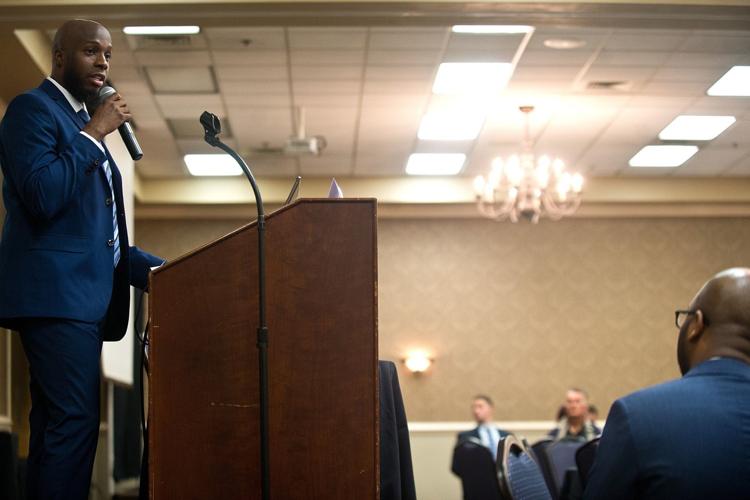 "I wanted to let him know I wasn't angry. I wanted to tell him I forgive him," said Thomas.
The shooter's acceptance of a plea deal with a sentence in the six- to- 10 year range, rather than the 40 years for which he was eligible, gave Thomas a sense of relief.
A 2016 survey by the alliance indicated two of three victims receive help from family and friends but no support from the justice system, said Thomas.
For victims, "the priority is making sure that what happened to them never happens to anyone else," he said.
The organization is working to open trauma recovery centers in Peoria and Evergreen Park.
Building a network of services for crime victims takes money and broad support from local and state leaders, according to Thomas. Without help, victims often seek retaliation for their trauma, furthering the cycle of violence in a community, he said.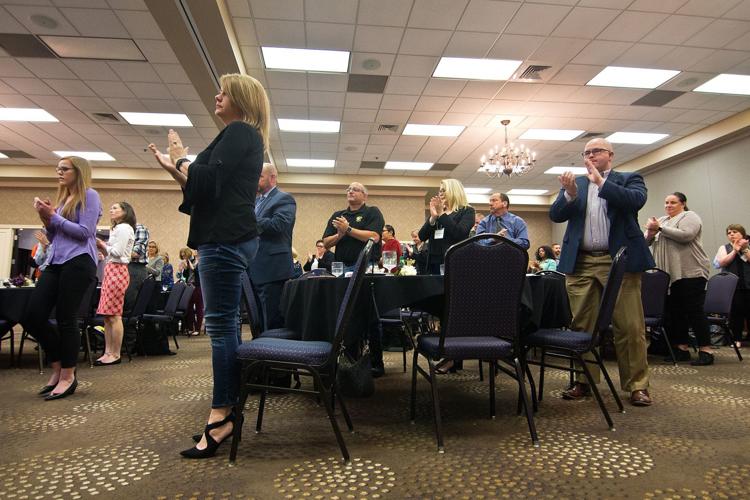 With five of 10 males in his immediate family the victim of gun violence, and an older brother serving a life sentence in federal prison, Thomas acknowledges his life helped shape his mission to provide victim services.
The national discussion on criminal justice reform should include the needs of victims, he said.
Loyola University, the Illinois Justice Project and the Robert R. McCormick Foundation assisted with the seminar.