BLOOMINGTON — Donald Whalen walked out of the McLean County jail Friday after posting $100,035 to await the possible start of a second murder trial in the 1991 death of his father.
Whalen moved down the sidewalk outside the McLean County Law and Justice Center in downtown Bloomington to a series of hugs from family members, starting with his mother Colleen Whalen and his brother Steve. 
"I'm ready to go. Everything's good," Whalen said as he left the jail for a chili supper with family at his mother's home where he will stay in Bloomington.
As he left the jail, Whalen said, "I really want to know what the Bloomington Police Department is doing to find who really killed my dad."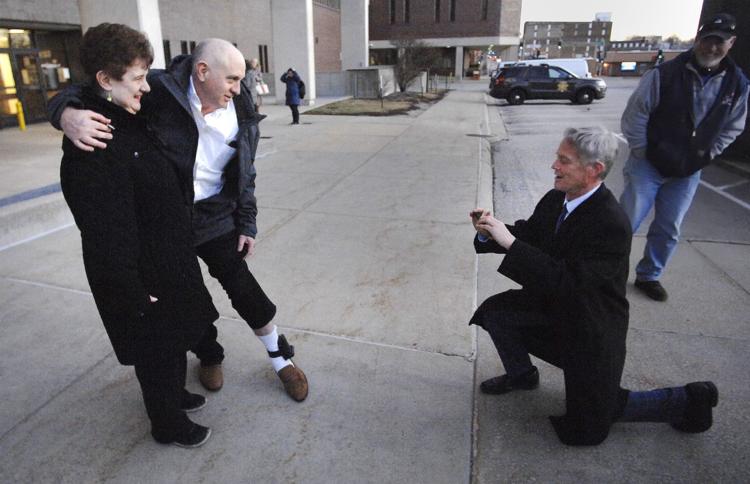 The bond process that included Whalen being fitted with an ankle monitor for his mandated home confinement took about four hours after an afternoon hearing.
Elliot Slosar and Tara Thompson, Whalen's lawyers with the University of Chicago's Innocence Project, watched as their client was enveloped in family support.
"I'm not sure how you can describe how it feels to see your client reunited with his family. Today is a special day but it never should have happened," Slosar said of Whalen's conviction.
Drazewski declined to lower Whalen's bond below the $1 million he reduced it to in February. Slosar said Whalen's family raised the bond with the help of people who care about him.
The new evidence includes results of DNA tests on evidence collected at the crime scene that excludes Donald Whalen as one of the sources. The state fought the DNA testing for years, arguing that a DNA sample compiled by a defense expert was improper for testing.
You have free articles remaining.
The judge agreed with the defense that a jury also should hear testimony about a controversial bloody palm print used by the state against Whalen.
On Friday, the state asked Drazewski to reconsider his ruling allowing Whalen a new trial. The evidence discovered since the trial likely would be inadmissible at a second trial, the state argued.
Before the judge vacated his conviction, Whalen had served all but 13 months of the 30 years he was required to serve of his sentence. If he were convicted at a second trial, Whalen would receive credit for the time he's served.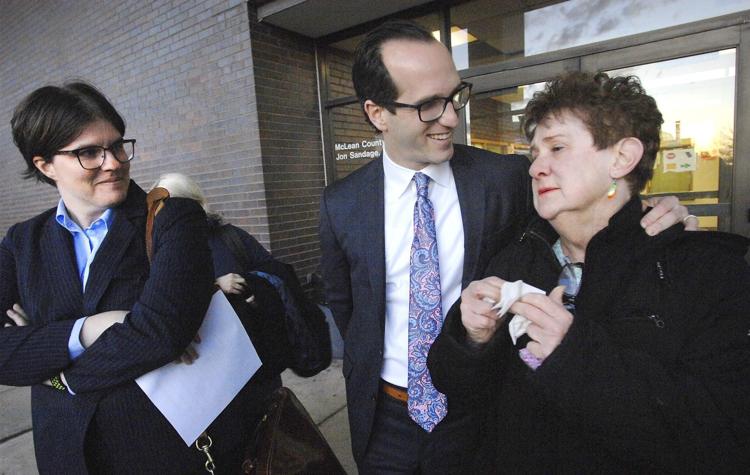 Slosar said the defense welcomes the chance to prove Whalen's innocence if the state takes the case to trial a second time.
Joining the crowd of well-wishers Friday was Bloomington attorney Jeff Abbott, who also is Whalen's second cousin. Before the Exoneration Project took over Whalen's case, Abbott spent several years helping Whalen file his initial petitions seeking DNA testing.
"When I first looked at this case, I thought 'this should not have happened,'" said Abbott who was in law school when his cousin went on trial.
Abbott said his 14 years as a legal aid attorney helped shape his view that justice may not always be equal or just. 
"I always believed in Donny. I always thought the circumstantial evidence absolutely pointed to his innocence," said Abbott.
---
Photos: Donald Whalen walks out of the McLean County jail after posting bond