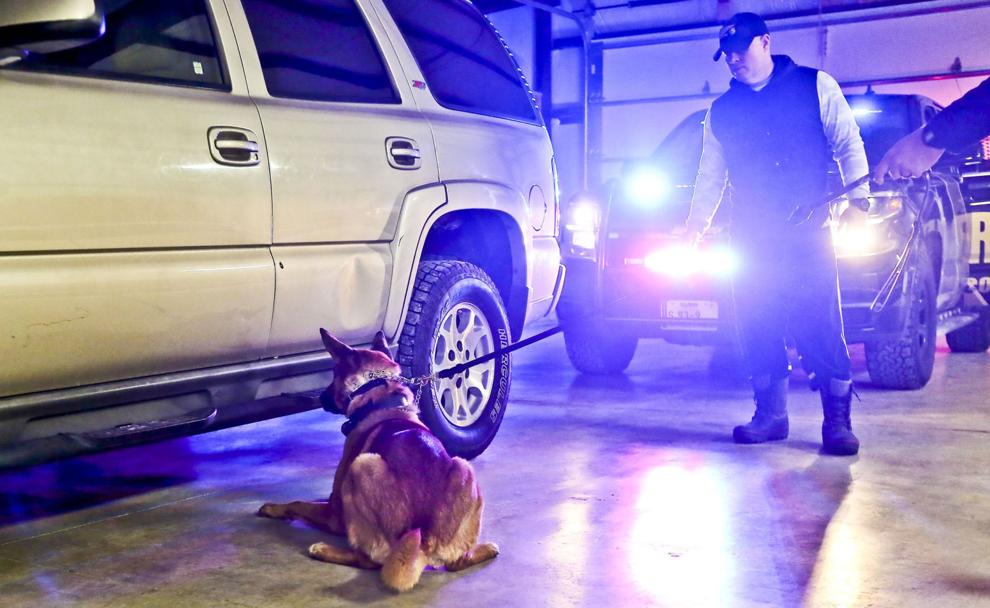 If Illinois legalizes marijuana for recreational use, law enforcement officials fear job losses for hundreds of officers — specifically, the four-legged kind.
Police agencies spend thousands of dollars and months of training to teach  dogs how to sniff out and alert officers to the presence of marijuana, heroin, cocaine and other drugs. If pot use becomes legal, the dogs would likely either have to be retrained — which some handlers say is impossible or impractical — or retired.
"The biggest thing for law enforcement is, you're going to have to replace all of your dogs," said Macon County Sheriff Howard Buffett, whose private foundation paid $2.2 million in 2016 to support K-9 units in 33 counties across Illinois. "So to me, it's a giant step forward for drug dealers, and it's a giant step backwards for law enforcements and the residents of the community."
SPRINGFIELD — A bill introduced in the Illinois General Assembly would allow adults older than 21 to possess up to 28 grams of marijuana and m…
The concerns come as lawmakers weigh whether to make Illinois the 10th state to legalize marijuana for recreational use. The state decriminalized possession of a small amount in 2016: having up to 10 grams of marijuana is a civil offense punishable by a fine between $100 and $200. In 2015, Illinois implemented a medical marijuana pilot program, with a limited list of qualifying conditions, that is set to expire in 2020.
Supporters say legalization would bring in much-needed revenue, while opponents say they worry about cannabis acting as a gateway to other, harder drugs for some users, noting that federal law prohibits marijuana use and classifies it as a schedule 1 drug, the same category as heroin and LSD.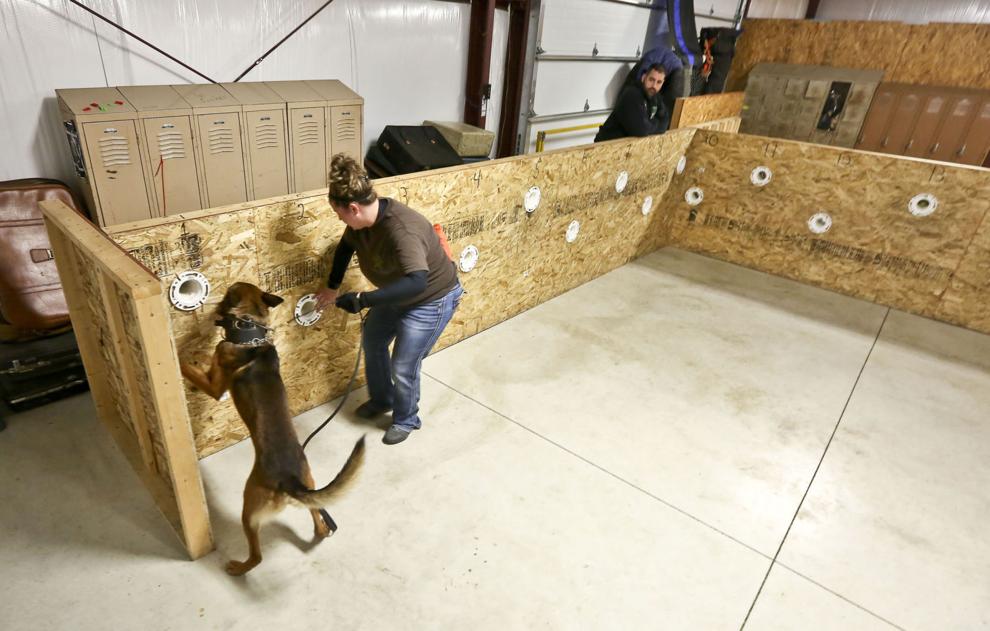 For states that have legalized marijuana, police have taken different approaches to the K-9 issue. Officers in parts of Washington state have either attempted to retrain their animals to ignore pot or, for new police dogs, taught them to smell all narcotics other than cannabis. In other states, agencies have kept their pot-sniffing dogs and continued to search for large amounts of the drug not allowed under the law, although a recent legal challenge could soon change that.
Chad Larner, training director of the K-9 Training Academy in Macon County, dismissed the idea of retraining dogs, saying it would amount to "extreme abuse" to change their mindset. K-9s are rewarded for successfully alerting to the presence of narcotics, and they continue to train regularly with their handlers for a suggested minimum of 16 hours a month.
In addition, there is no guarantee the dogs could be broken of their original training, contradicting the main priority for K-9 handlers.
"We do not want to subject innocent citizens or motorists who travel through Illinois ... to unlawful search and seizures. That is our main priority," Larner said.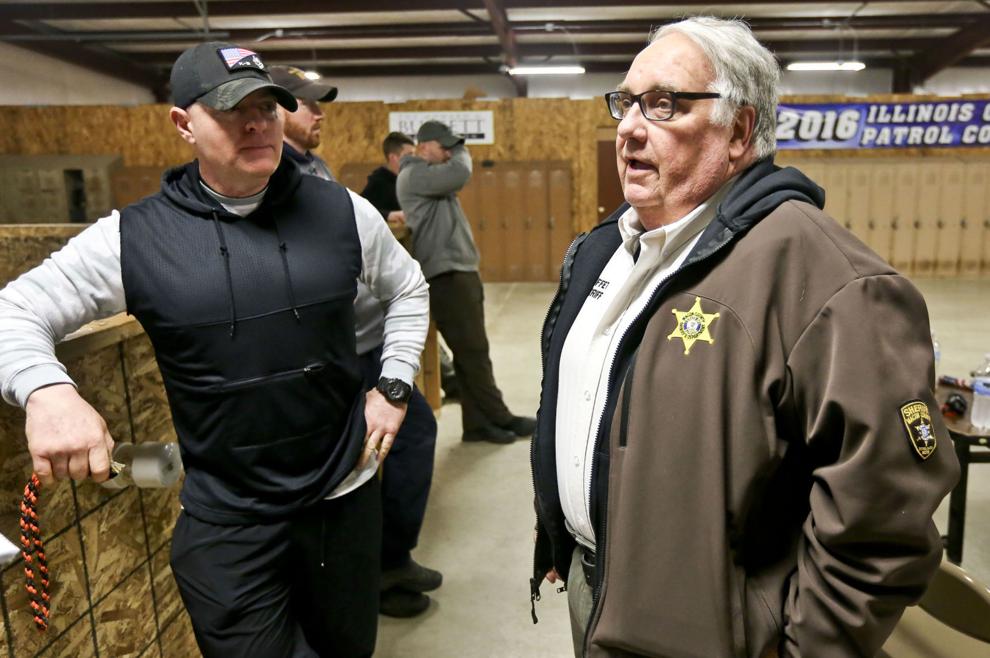 Extensive training
There are about 275 certified narcotic detection K-9s in Illinois, Larner said. Most of the dogs are dual-purpose, meaning they are trained to find drugs and to track and apprehend suspects and missing persons.
Assistant Police Chief Steve Petrilli of the Normal Police Department said it would be impossible to teach the dogs to ignore odors they have been trained to recognize since they were young.
"At this point, they're trained on five different odors. Once they're programmed with that, you can't just deprogram them," said Petrilli, who was a K-9 handler for eight years. "I think the implications of that would be huge."
Normal's current K-9s, Barrett and Thor, are both dual-service dogs. "They'd still have some versatility," but "their most common use is vehicle searches out on the street." Buying and training the department's most recent dog cost $20,000. 
Training a K-9 can take anywhere from eight to 16 weeks and cost between $3,000 to $5,000, not including the time commitment, overtime costs or advanced training. Depending on the dog's breed, training and purpose, the price of an animal can range anywhere from $8,000 to $16,000 each.
Bloomington has two K-9s: Roscoe and Ryker, the latter of which is still in training and will replace the retired K-9 Lex, said Public Affairs Officer Elias Mendiola. He said the department takes direction from the Illinois Law Enforcement Training and Standards Board as to how the animals are trained, and would look to it for guidance if recreational marijuana is legalized. 
Replacing all of the K-9 units in the state would cost millions, which Buffett said would fall on each individual law enforcement agency.
Because many K-9s are trained not to be social so their work won't be affected, Larner said a number of dogs would likely have to be euthanized.
Dan Linn, executive director of the marijuana advocacy group Illinois NORML, called that suggestion a "red herring."
"The idea that legalizing for adults to have an ounce on them will equal ... all these dogs being euthanized, that seems kind of ridiculous and hyperbolic," he said.
Both Mendiola and Petrilli said retired K-9s in Bloomington and Normal typically continue to live with their handlers, and dismissed the idea that any would be euthanized because of retirement.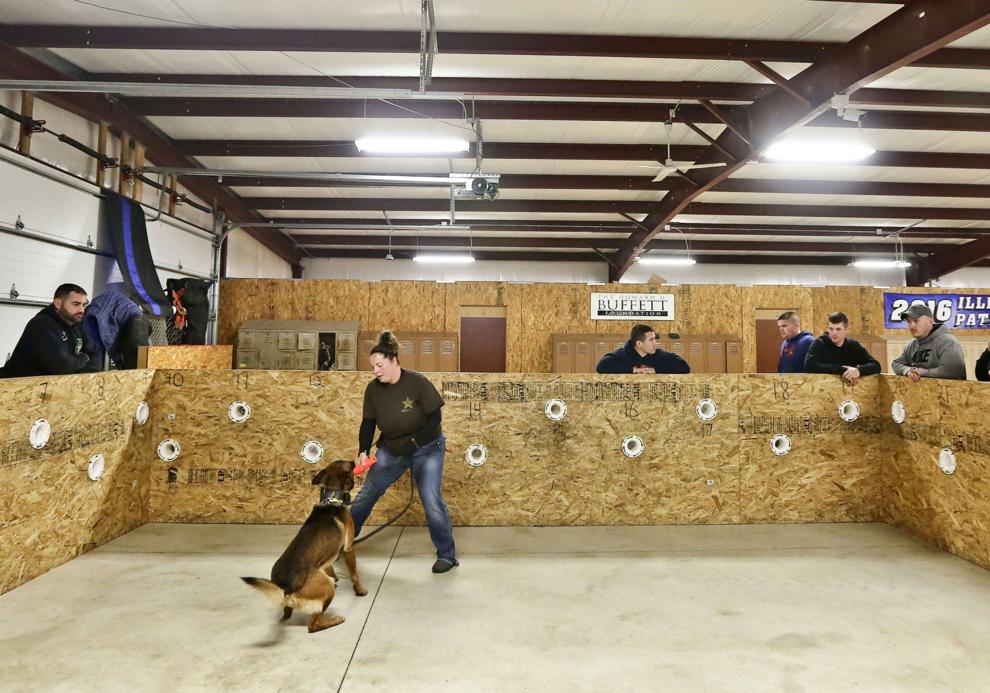 Legal issues
Recent court cases in Colorado, where pot is legal, have further complicated the matter.
Last year, the Colorado Court of Appeals ruled in favor of a man arrested in 2015 after officers searched his vehicle and found a meth pipe with white residue. The search took place after officers were alerted by a K-9, and prosecutors used the evidence to convict the man of two counts of drug possession.
Like all narcotic-trained K-9s, the dog could detect marijuana, cocaine, heroin, ecstasy and methamphetamine, but could not communicate which of the substances it smelled. Because it wasn't known whether the dog alerted the officers to the presence of legal cannabis, the court ruled the evidence should not have been admitted; the man's conviction was overturned. 
Mendiola said there would be no proof that cannabis triggered an alert, rather than one of the other illegal substance that could be present.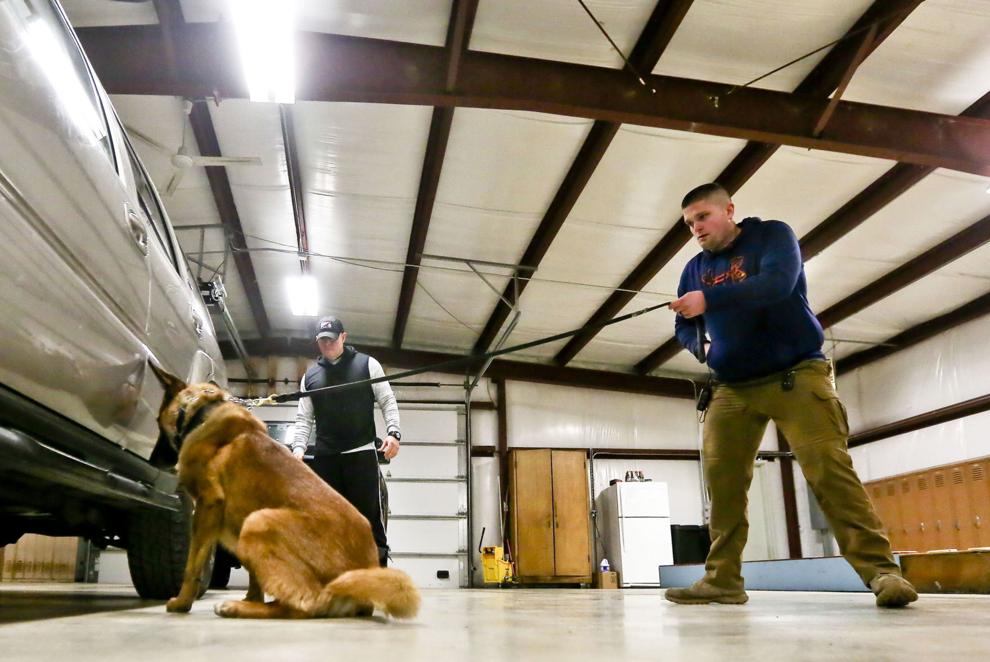 "You couldn't say, 'Hey, he alerted only on cannabis, that's the only thing he was thinking about and he forgot all about cocaine, crack cocaine, methamphetamine and heroin," he said. "That doesn't make sense."
Buffett, who published a book last month about the growing opioid epidemic and how it relates to security of the U.S.-Mexico border, said his private foundation has studied the use of marijuana in Colorado. Its early reports show more fatal accidents, emergency medical services and youth usage, he said, and cartels and organized crime are taking over cannabis operations and selling it on the black market.
From his own conversations with regulators in Colorado, Linn expressed skepticism about the negative consequences Buffett reported.
"If you talk to those regulators, they have lines you can call to address cartels and illegal going-ons in the industry," he said. "And I think Colorado has done a good job keeping those nefarious types away from the legal cannabis industry."
Other law enforcement groups, including the Illinois Sheriffs' Association and the Illinois Association of Chiefs of Police, also are opposed to legalization efforts.
The Associated Press contributed to this report.