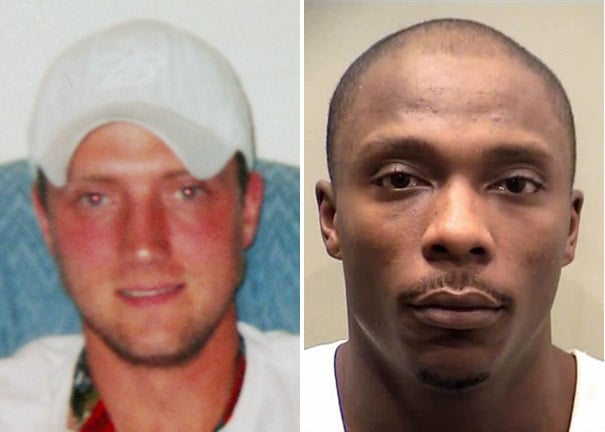 BLOOMINGTON — A 27-year-old Normal man was sentenced to 60 years in prison Monday in the 2009 slaying of a man whose body was found in a Bloomington mobile home.
Nicholas Brooks, 27, who was convicted of first-degree murder in the death of Johnny Turnpaugh, faces an additional 14 years for possessing the victim's vehicle.
In imposing the maximum sentence for murder, McLean County Judge Charles Reynard said the death of the 24-year-old caused "an emotional disturbance of the highest order" in the community and created a "scarring moment" for Turnpaugh's family.
Turnpaugh's body was found in his mobile home on the city's south side about two weeks after he was reported missing in July 2009.
In an emotional victim impact statement read in court, Turnpaugh's adoptive mother Sandra Beecher described the family's frantic search for her son and the grief they have shared in the months since his death.
"One thing that can never be taken from us are the memories of our son," said Beecher, including Turnpaugh's high school prom and family vacations in Missouri.
In his arguments for a sentence totaling 38 years, defense lawyer Brian McEldowney cited Brook's childhood, where he witnessed and experienced violence.
"He's had tragedy in his family as he's inflicted tragedy in the life of the family in his case," said McEldowney.
Assistant State's Attorney Bill Workman said Brooks is guilty of "a callous, brutal, heinous murder." The wounds suffered by Turnpaugh were inflicted with a razor knife, a screwdriver and hammer, said the prosecutor.
Workman asked for and received an extended term, which doubled Brooks' sentence on the vehicle charge because of the defendant's long criminal history.
Brooks did not make a statement but lowered his head and sobbed after the sentence was imposed.
After the hearing, Workman said authorities are still uncertain why Brooks killed Turnpaugh, a man he had only recently met. Robbery may have been behind the murder, he said.
"It was just a senseless brutal act," said the prosecutor, adding he was satisfied with the sentence that will likely amount to a life sentence for Brooks.
"I think we got justice for John Turnpaugh," said Workman.
Sign up for our Crime & Courts newsletter
Get the latest in local public safety news with this weekly email.