BLOOMINGTON — Thursday marked the 35th anniversary of one of the most gruesome crimes in the city's history, and if the audience for author Steve Vogel's program on the slayings was a barometer of public interest, the Hendricks family deaths still capture people's curiosity.
A crowd of 200 found seats while 130 were turned away for the presentation at the Bloomington Public Library by the author of "Reasonable Doubt," the story of the Nov. 8, 1983, killings of Susan Hendricks and her three young children in their home on a quiet street on Bloomington's east side.
David Hendricks was convicted of the murders in 1984 but later acquitted in a second trial. The Illinois Supreme Court sent the case back for retrial with instructions that evidence involving Hendricks' alleged attraction to models for his back brace business and information on his strict religious beliefs be banned from the jury.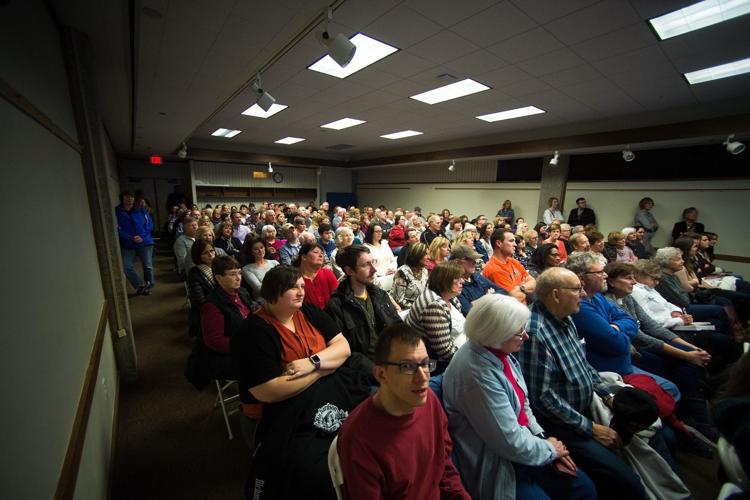 Retired Judge Richard Baner, who presided over both trials, was in the audience Thursday and answered a few questions from Vogel, including what the judge thinks of the final outcome of the case that allowed Hendricks to be freed.
Both juries got it right, said Baner, because their decisions were based on the evidence presented to them. 
"Once you lose the motive evidence in that grotesque of a case ... it's hard for the state to carry that case," Baner told the audience.
Vogel also offered his opinion of whether Hendricks was guilty.
"Today I believe David Hendricks probably did not commit the crime," said Vogel.
The author based his view on a lack of physical evidence linking Hendricks to the slayings and the enduring support he received from family members. 
"All the family members have stood by him and never doubted his innocence," said Vogel.
The state's theory that Hendricks killed his wife so he could live a different lifestyle was not a solid motive for the killings, in Vogel's opinion.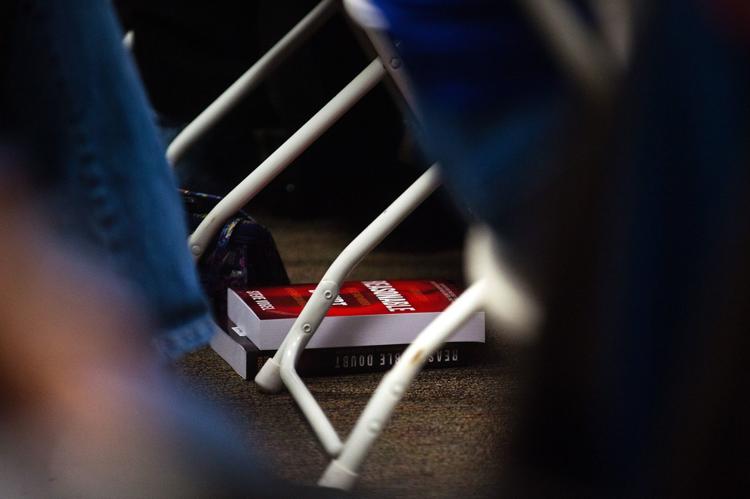 "I believe he could have lived a different lifestyle without murdering his family," he said.
In response to an audience question about other possible suspects, Vogel said the name of a person known to police and Hendricks has surfaced.
"That man had a motive as least as good as the prosecutor's (theory for Hendricks' motive)," said Vogel, without disclosing the name. 
Hendricks now lives in Florida with his fourth wife and two children. 
The library program was one of several recent programs Vogel has presented on the Hendricks case. Audience members have included people with connections to the family, the neighborhood and the investigation.
People interested in the Hendricks case can learn more about it on Vogel's website, stevevogelauthor.com where he has posted transcripts, audio clips of interviews and other materials related to the case.