PEORIA — A federal judge has imposed legal sanctions on Decatur Memorial Hospital for taking more than a year to hand over crucial information in a $50 million wrongful death lawsuit involving a Decatur man who died in the Macon County Jail.
Chicago-based attorney Rahsaan A. Gordon, representing the estate of Michael A. Carter, said DMH did not provide the personnel file of licensed practical nurse Jo Bates during evidence-gathering portions of the case.
Carter died on July 18, 2015, just days after he was booked into the jail while he awaited federal court proceedings on drug and weapons charges. The lawsuit contends that Carter died because medical staff working at the jail refused to give him his prescription medicine for his diabetes. 
The file, released by DMH last month after a string of legal requests that Gordon said started in January 2018, revealed that Bates was fired for unsatisfactory performance. It also said jail staff were upset by derogatory comments made by Bates after Carter's death and didn't want her to return to the jail.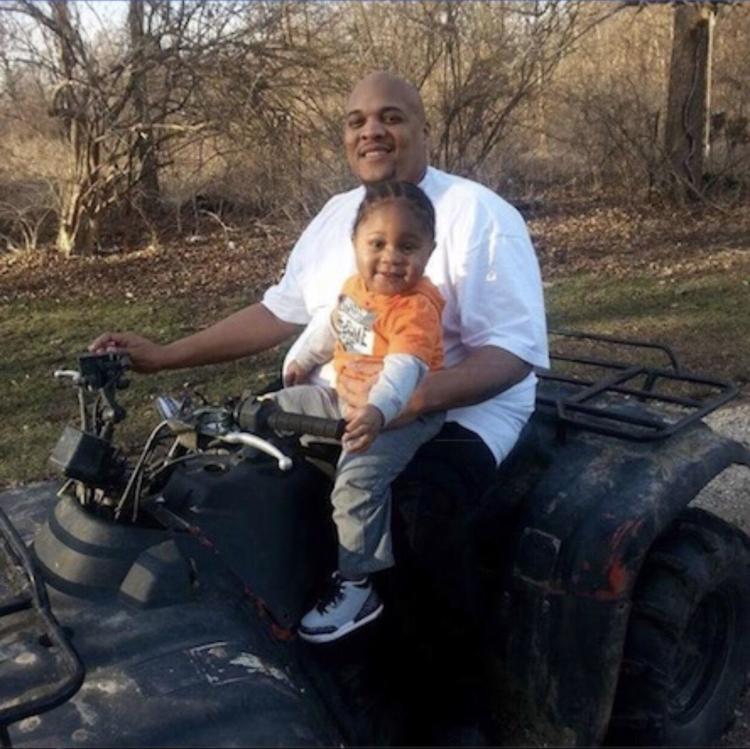 Bates later denied making the statements when told about them by the hospital's human resources department, according to the personnel file. She did not appear at a hearing on Wednesday; her Peoria attorney, Peter Jennetten, declined to comment. 
The personnel document said unnamed Macon County correctional officers claimed Bates made several inappropriate comments in front of other staffers, such as "If you need anything, I'm going to the boat and will be drinking" and "This was God's way of natural selection, weeding out the rif-raf" after Carter died. 
Bates was also criticized in the document by corrections officers who said that she told them Carter was faking his illness and was being uncooperative. The document said that officers claimed they approached the inmate as being combative and "used additional force" in dealing with him based on what Bates had told them.
Michael J. Kehart, lead attorney for DMH, told the judge that he had handed over the file information as soon as it was made known to him. But he also said he did not believe the information had to be turned over because it did not directly relate to the prisoner's death.     
U.S. Magistrate Judge Jonathan E. Hawley disagreed with Kehart, and said that his argument "verged on the frivolous." As a result, he said he was taking the rare step of imposing sanctions on DMH for their failure to provide the personnel file when asked for documents in reference to the case.
Gordon argued during Wednesday's hearing that DMH should be punished "for withholding" the information in Bates' personnel file. "The only reason they would have for not turning it over is that they knew the information it contained was inflammatory and damaging to their case," he said.
Gordon also said that he has obtained surveillance video of Macon County correctional officers manhandling Carter, picking him up by his neck and placing him in a wheelchair.
William Kurnik, a Rosemont attorney representing the sheriff's office and its personnel listed as defendants in the case, declined to comment after the hearing.
Hawley ordered several key individuals to be deposed for a second time regarding the information contained in the personnel file, including Bates' alleged statements and her eventual firing. They include Bates; Debbie Acciavatti, former director of DMH's corporate health services; former Macon County Sheriff Thomas Schneider and former jail superintendent Lt. Bill Hotwick; John Ridley, DMH's former executive vice president and chief operating officer; and Jennifer Allen of DMH's human resources department, who wrote the narrative in Bates' personnel file.
You have free articles remaining.
The hospital was also ordered to pay all attorney's fees, travel costs and other expenses in relation to the new depositions.
In a separate ruling, Hawley overruled objections from DMH's legal team and ordered that CEO Tim Stone be deposed by Gordon. DMH argued that Stone shouldn't testify because he didn't have knowledge of day-to-day operations of the jail and its medical team, but Gordon said Stone had been involved in DMH bidding for the medical contract with the jail and was also involved in corporate discussions after Carter's death.
Kehart declined to comment on the judge's rulings Wednesday, saying DMH does not comment on pending litigation. Schneider, who retired in 2017, also declined to comment Wednesday morning due to pending litigation.
Carter, 35, was booked into the jail July 13 and Gordon's lawsuit said his prescription diabetes medication had been confiscated by jailers. The lawsuit alleges medical staff at the jail, nurse Bates and DMH physician Dr. Robert Braco, refused to give Carter access to his medicine as his condition worsened and he was doubled over in pain.
Evidence from jail records compiled by Gordon show that Carter called his fiancee on the phone to complain of "extreme abdominal pain, vomiting, weakness, fatigue, shortage of breath" as his untreated diabetes worsened.
"She knew he was in serious medical danger based on his obvious difficulty breathing and disorientation," Gordon wrote in the lawsuit.
On July 17 Carter's mother, Sheila McGee, a nurse, called the jail and spoke to Bates, explaining her son was diabetic and must have his medicine. "Mr. Carter's mother warned defendant Bates that his symptoms sounded like diabetes ketoacidosis, an emergency life-threatening situation," Gordon said in the lawsuit.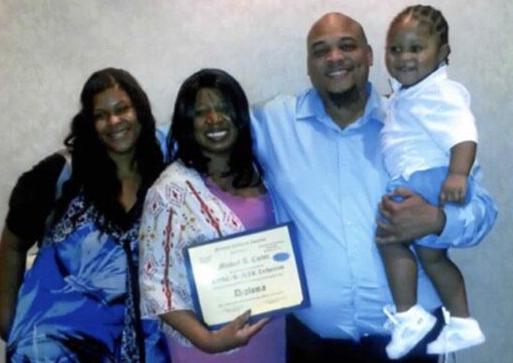 "She asked the defendant Bates to immediately transfer him to a nearby hospital so he could receive adequate medical attention and an IV insulin drip. Defendant Bates refused, telling Mr. Carter's mother that defendant Dr. Braco would check on him the following day. Defendant Bates further told Mr. Carter's mother that he was simply having 'anxiety about being incarcerated.'"
Gordon said Braco kept refusing to supply Carter with his medication or give him an insulin shot and, by July 18, the inmate was unable to stand on his own, not eating and disorientated.
Later in the day jail officers, alarmed at Carter's condition, demanded Bates summon an ambulance, which Gordon said she refused to do. She eventually called Braco and told him Carter was in medical distress, but Braco refused his transfer to hospital.
"Only after pressure from the jail did defendants Dr. Braco and Bates finally relent and authorize Mr. Carter's transfer to a hospital, but only by patrol car," said Gordon, writing in the lawsuit. "... Although it was common knowledge that failure to treat diabetes could result in diabetic ketoacidosis and death, defendant Dr. Braco ordered that Mr. Carter could only be transferred to hospital using a regular patrol car, because he didn't want to incur the $1,000 bill for an ambulance. Defendant Bates agreed."
An ambulance did eventually rush Carter to Decatur Memorial Hospital but it was too late: Carter was pronounced dead at 12:35 p.m.