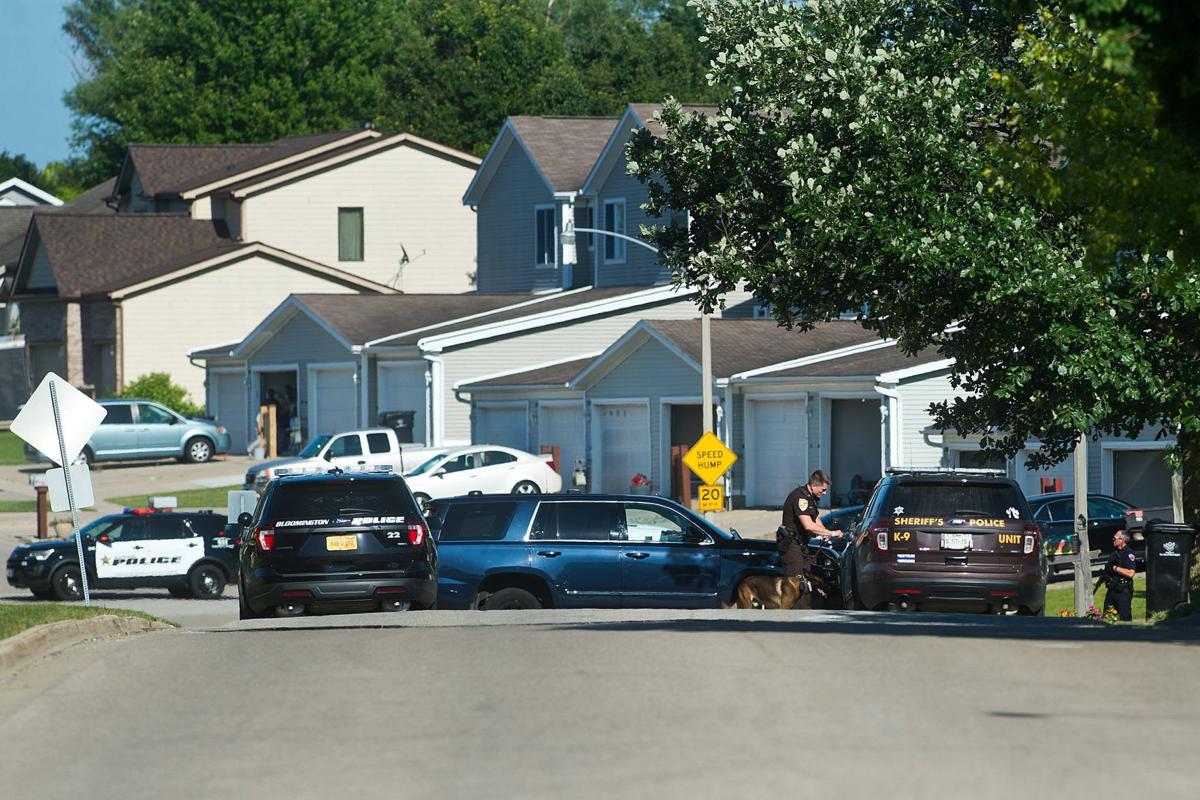 BLOOMINGTON — A Bloomington man is in police custody after what started as a domestic dispute earlier in the day in Normal became an apparent standoff with Twin City police in Bloomington.
About 5:19 p.m. Friday, the man was taken into custody after the standoff in the 2600 block of Rainbow Avenue.
The incident began around 11:50 a.m. when Normal officers were called to the 1100 block of Maplewood Drive. Officers located the suspect, who then fled the scene by vehicle, according to a news release from Normal police chief Rick Bleichner.
Officers did not pursue the suspect after he fled, but about 2:50 p.m. they located him at his residence on Rainbow. They applied for and received a warrant for his arrest.
You have free articles remaining.
Before he was taken into custody, Normal and Bloomington police departments set up on Rainbow, blocking the street between Hershey Road and Constitution Trail, with BPD primarily working as a perimeter.
The suspect was the only person inside the residence when officers served the warrant, Bleichner said.
He faces preliminary charges of robbery and aggravated fleeing or eluding police.
The robbery charge is "due to an item of value being taken from the victim's person during the incident," according to the release.
The Pantagraph does not name suspects until they are formally charged.