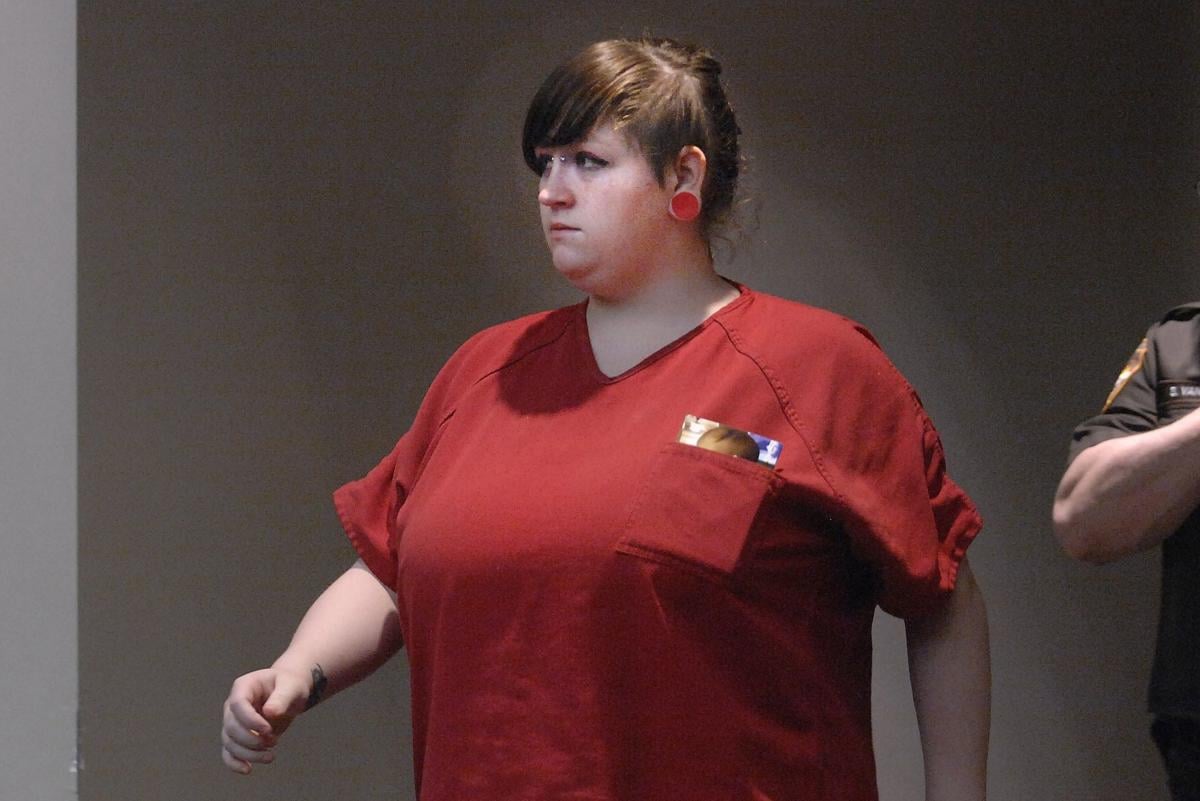 Brittney Mikesell, 24, is accused of felony murder under a state law that allows a person other than the individual responsible for a death to be charged if the killing occurred during the commission of a forcible felony.
Daugherty, who was not charged, told police he stabbed Hedrick in self-defense with a knife he took from his vehicle.
You have free articles remaining.
On Wednesday, Assistant State's Attorney Ashley Scarborough and defense attorney Jennifer Patton told Judge Casey Costigan that each side was ready to begin Monday.
"I anticipate it taking most of the week, at least four days," Scarborough said.
Costigan said he would also clear the following week from his calendar, in case it went longer than expected.
"If we could start opening arguments by Monday afternoon, that would be best," he said. "If not, we will begin on Tuesday."
Scarborough said an earlier plea agreement which included a prison sentence of 20 years was rejected by the defense. If convicted of murder, Mikesell could serve a sentence between 20 and 60 years.
Contact Kevin Barlow at (309) 820-3238. Follow him on Twitter: @pg_barlow