BLOOMINGTON — Police on Thursday released no new information on the Tuesday night death of a 25-year-old Bloomington man, who was killed in an apparent shootout on the city's east side.
Juan Nash was one of three people struck by gunfire in the 1200 block of Orchard Road. 
The other two victims, Nathaniel Caldwell, 26, and Scotty Allen, 18, were listed in critical but stable condition on Wednesday. Their conditions were not available Thursday. 
Police investigators are trying to determine what led to the shootings; no arrests have been made. 
When officers arrived, they found Caldwell with gunshot wounds. He was transported to a local hospital.  
Officers then located a vehicle that had struck a parked car and a residence in the 1600 block of Wildwood Road, about two blocks from the shooting scene.
Nash was inside. He had "gunshot wounds and was unresponsive," police said in a statement. "Life-saving efforts were performed by officers and rescue (personnel), but Nash succumbed to his injuries."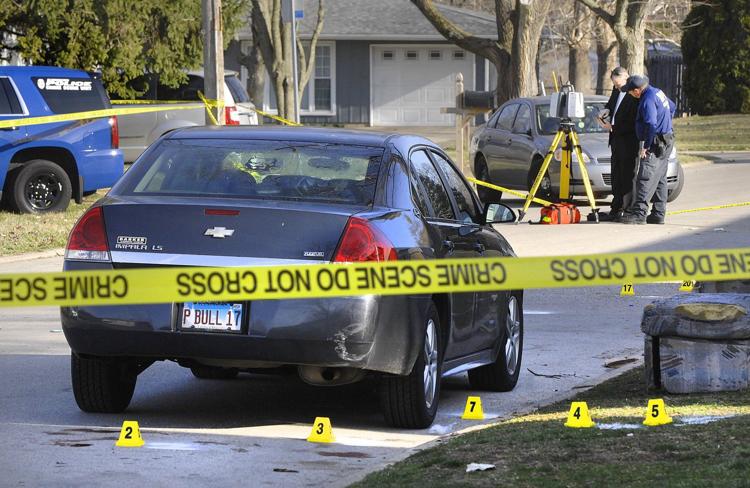 There were three vehicles at the residence, all with major damage. Police have not yet released information on how the vehicles were damaged.
Police also learned that a third man, Allen, was at a local hospital, also with gunshot wounds. 
Officers placed 20 numbered cones on the street in front of an apartment building at 1229 Orchard, marking evidence of gunfire. Investigators remained on the scene Wednesday; portions of the 1200 block of Orchard Road were still blocked off to traffic.
Victims were brought to OSF HealthCare St. Joseph Medical Center in Bloomington late Tuesday night, and the hospital was placed on lockdown for about four hours, said Libby Allison, OSF media relations coordinator. "That limits access to the hospital to those who need services and to those who provide services," she said.
"We locked down access points to the hospital. The emergency department entrance remained open but was manned by our security and Bloomington Police Department," she said. McLean County sheriff's deputies also were seen at the hospital.
"During that time, we kept the hospital operational and patient care was not interrupted," Allison said.
She said heightened security continued at the hospital on Wednesday.
"We at OSF HealthCare St. Joseph Medical Center are grateful for the quick and professional response from area first responders," said St. Joseph President Lynn Fulton. "With the added support from law enforcement, we were able to successfully keep all security and threat issues outside, so our care team could concentrate on patient care."
Neighbors told The Pantagraph on Wednesday there has not been an increase in violent behavior in the neighborhood, but none of them seemed surprised by what happened.
One neighbor said she heard shots and saw two men walk through a back parking lot in one of the buildings and then jump over a chain-link fence.
"The streetlights are out here and they need to be fixed," she said. "It's really dark in this area. We have asked the city to fix them, but they haven't."
Another neighbor said she also heard the shots.
"But in this neighborhood, you have come to realize that half of the time it is fireworks and half of the time it is gunshots," she said.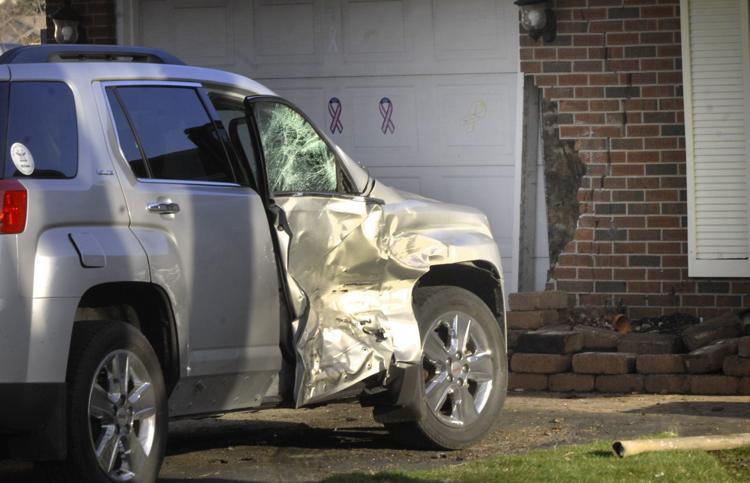 One other neighbor expressed frustration with the situation.
"It was crazy," she added. "I know one thing for sure. My kid is not allowed to walk down the street to the stop sign anymore."
A nearby resident said she didn't hear anything until the sirens of first responders were in the neighborhood.
"I had just been outside and I can't believe I didn't hear anything," she said. "But it is frustrating to have that kind of incident. It is what it is, though."
This is at least the sixth confirmed gunfire incident in Bloomington so far this year. Whether there is any connection wasn't known early Wednesday. It was the first homicide reported in the Twin Cities this year.
The investigation into Tuesday night's incident is ongoing. If you have any information, police ask that you contact Detective Jared Bierbaum at 309-434-2807, email at jbierbaum@cityblm.org, or the department's main line at 309-820-8888. If you want to remain anonymous, call McLean County Crime Stoppers at 309-828-1111. If your call leads to the arrest and indictment of suspect(s) you may be eligible for a reward of up to $1,000.
---
Photos: 1 man dead, 2 others critical after shootings on Orchard Road
040419-blm-loc-3shootout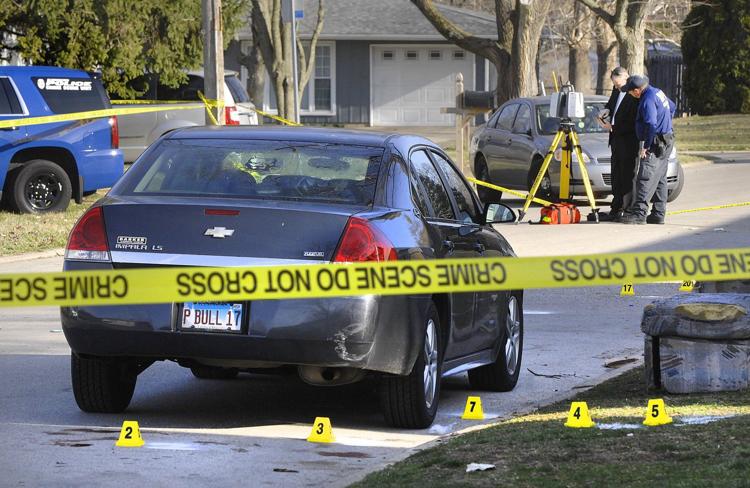 040419-blm-loc-1shootout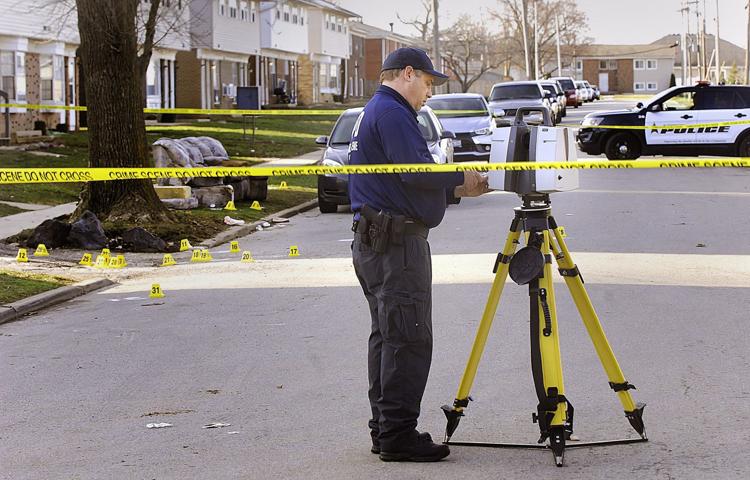 040419-blm-loc-2shootout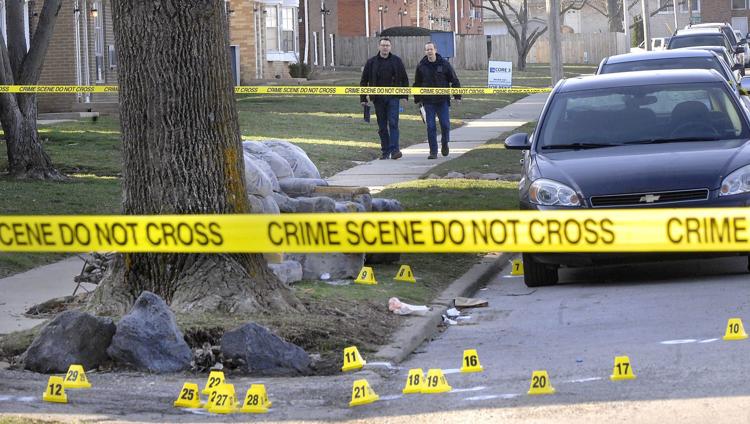 040419-blm-loc-4shootout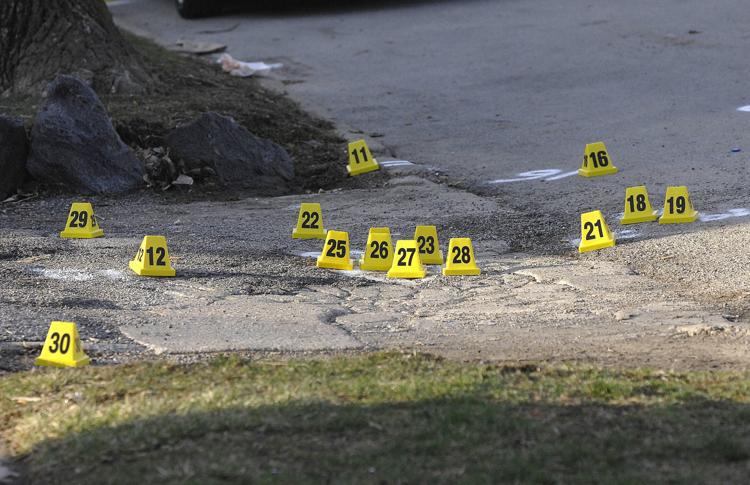 040419-blm-loc-10shootout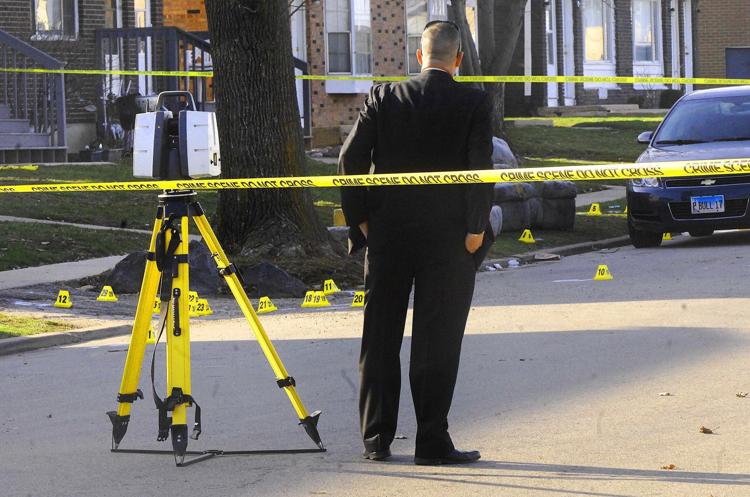 040419-blm-loc-6shootout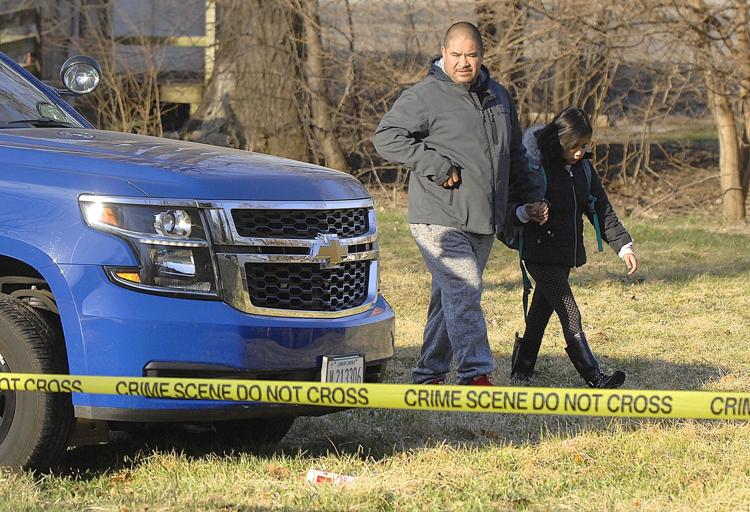 040419-blm-loc-5shootout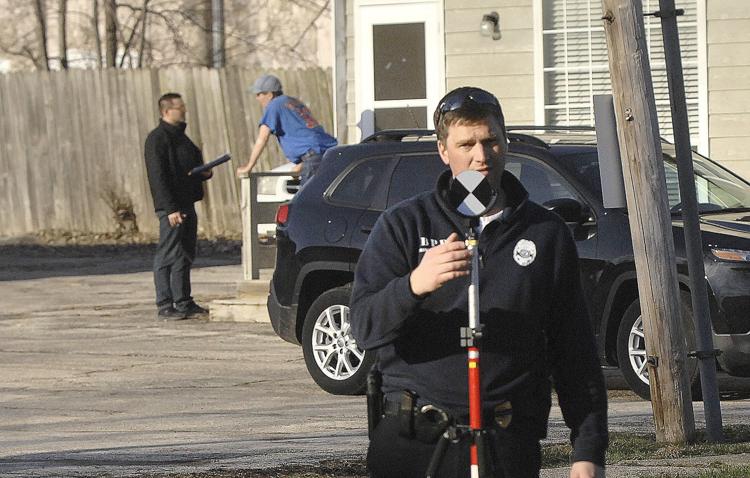 040419-blm-loc-7shootout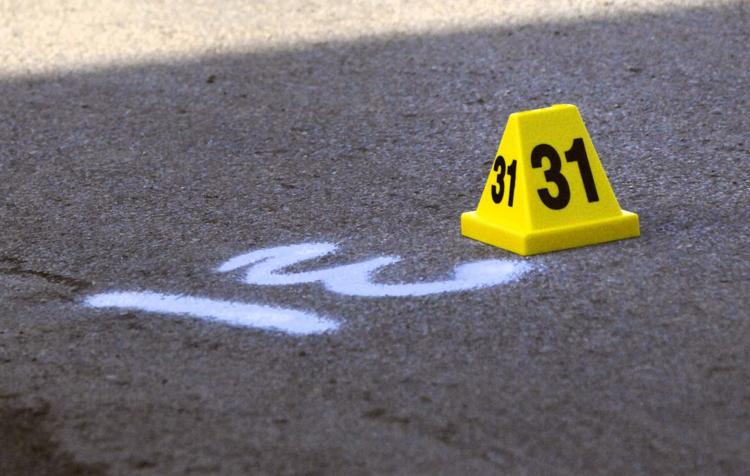 040419-blm-loc-8shootout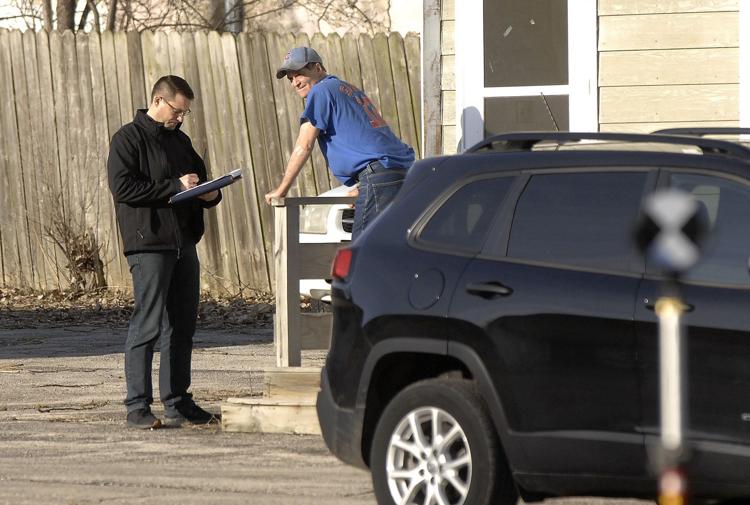 040419-blm-loc-9shootout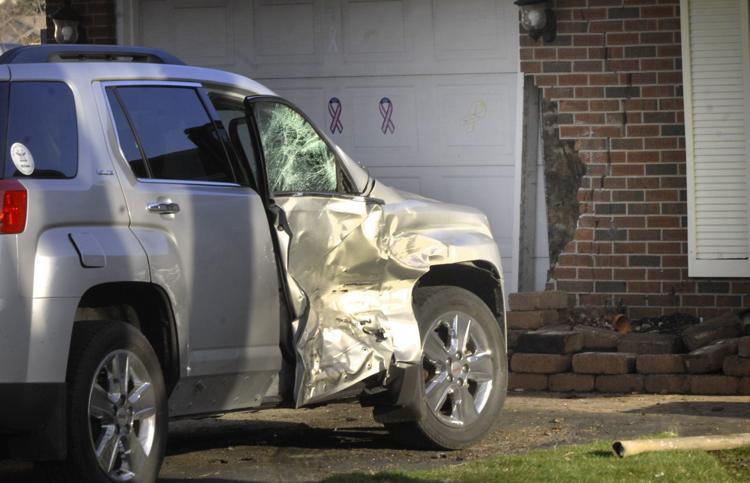 040419-blm-loc-12shootout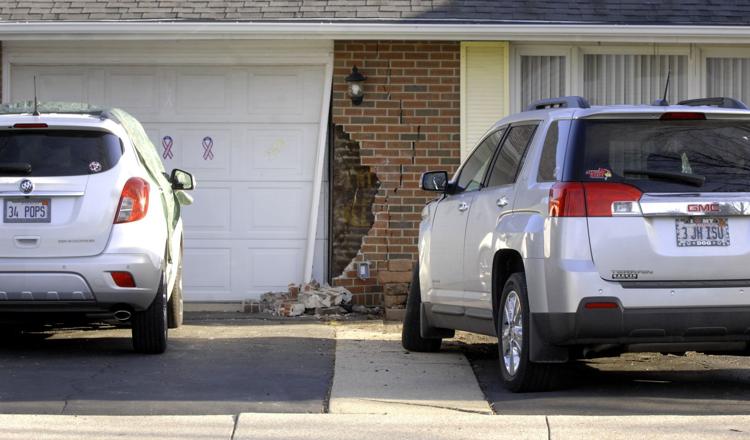 040419-blm-loc-11shootout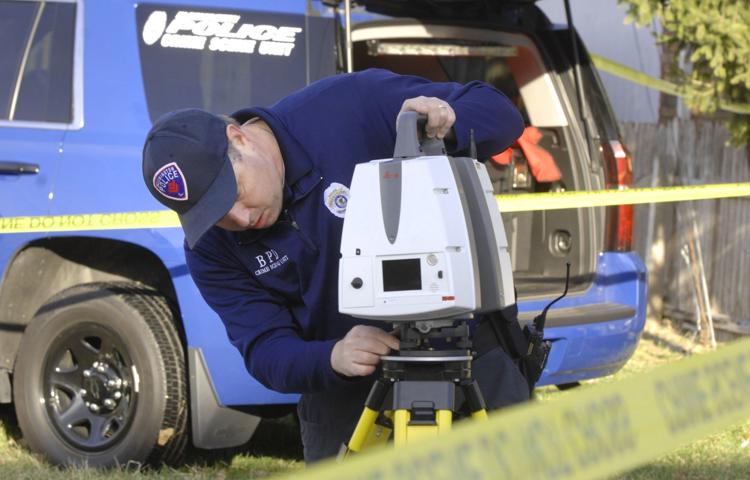 040419-blm-loc-13shootout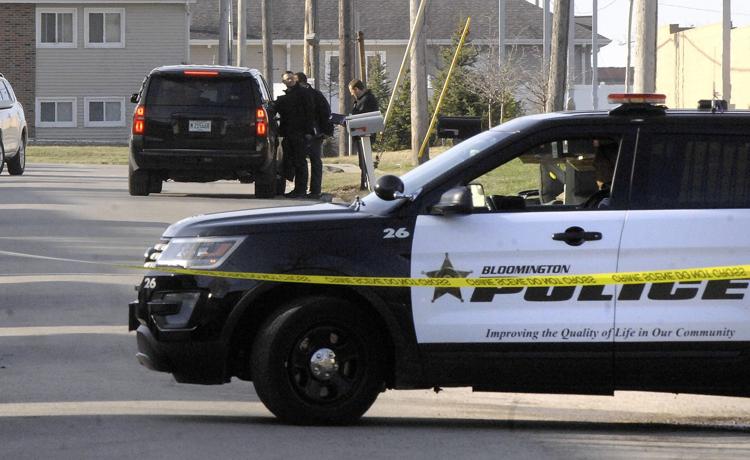 040419-blm-loc-14shootout
040219-blm-loc-6shooting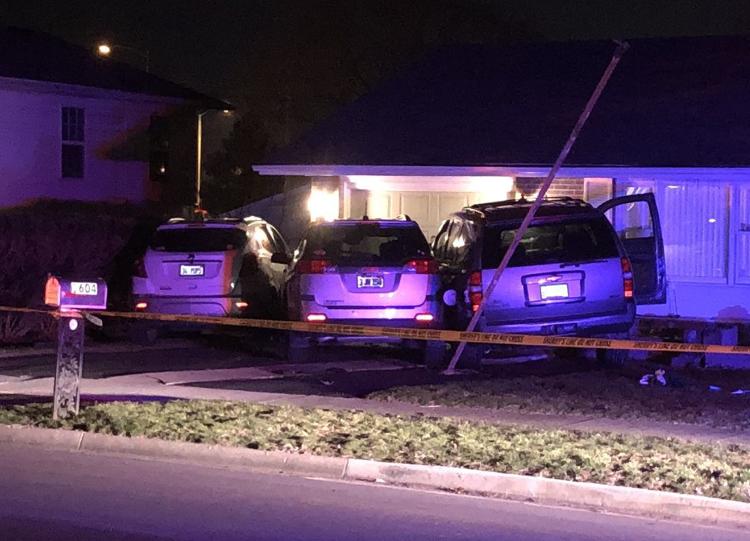 040219-blm-loc-5shooting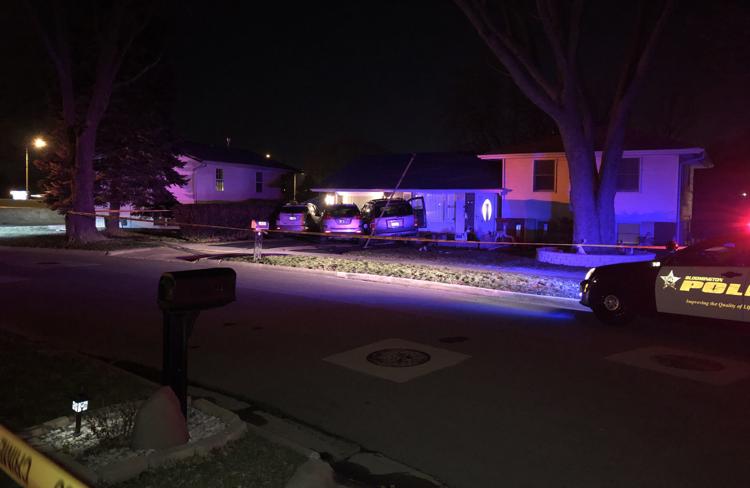 040319-blm-loc-4shooting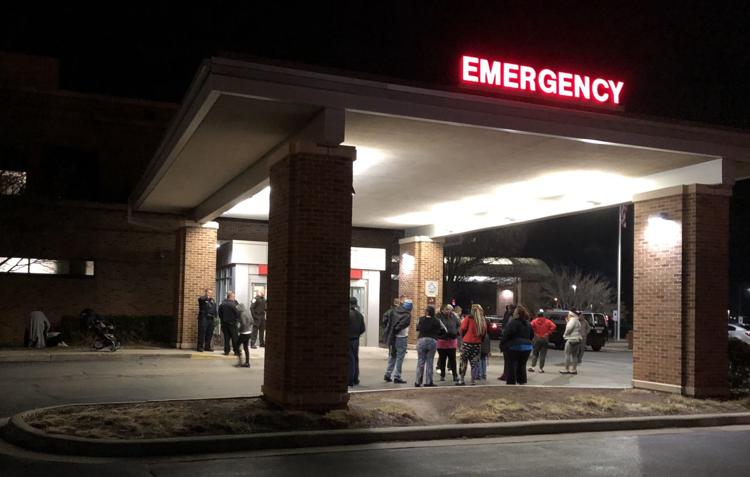 040319-blm-loc-1shooting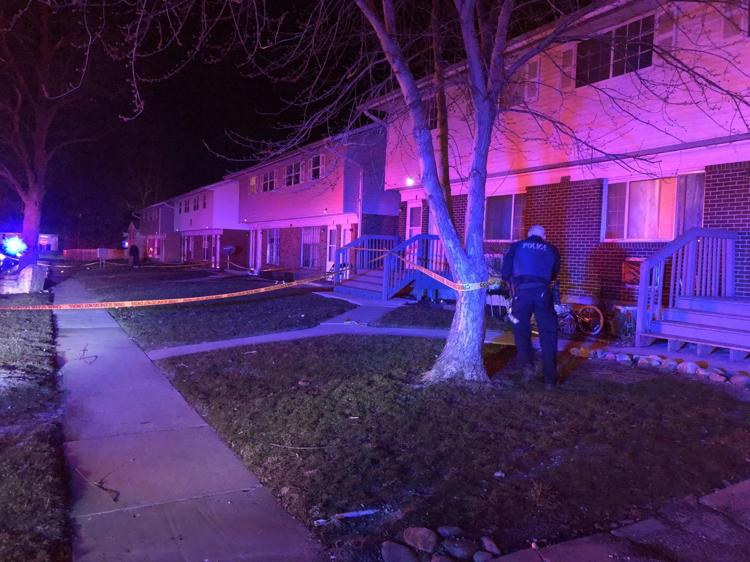 040319-blm-loc-2shooting